The mycasinoindex.com website was created with the idea to aggregate the reviews from a number of reputable gambling publishers and produce cumulative non-biased scores for online casino brands, slots and other iGaming-related subjects, therefore casinos appear on the rankings only based on their merits.
We compile online casino and online slot reviews from over 30 opinion-leading gambling publications to produce a single combined Metascore, Clovermeter, which shows how each casino or slot machine is perceived by the iGaming audience.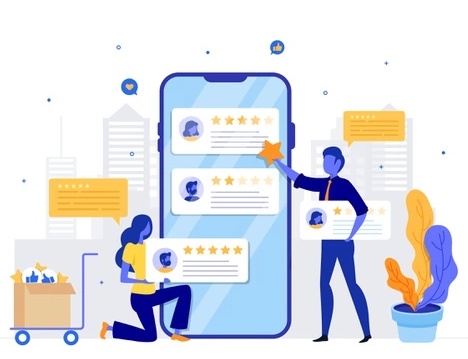 Clovermeter Combines Tons of Online Casino Reviews
We maintain a database of 1,500+ world-renowned online casinos from up to 600 Affiliate programs and rank them by our Clovermeter which analyzes multiple casino reviews from various resources and brings them to a unified 100-point standard. This aggregate metascore which, basically, represents an average of all the scores that we have collected for the casino in question, ranges from 0 to 100 and is updated automatically. The higher the score, the better overall reviews are, so is the ranking position of the casino, consequently.
What if a casino brand does not have many reviews here? How can a new casino brand get its Metascore? MyCasinoIndex ecosystem is growing dynamically. We encourage new online casinos' advertisers to recommend more publishers, so that we could potentially integrate their XML feed and show more casino reviews, respectively.
Publications are subject to our inclusion policy, which means that we take into account only webmasters with no less than 100 casino reviews, more than 400 pages in Google index, and the domain name of 1+ years.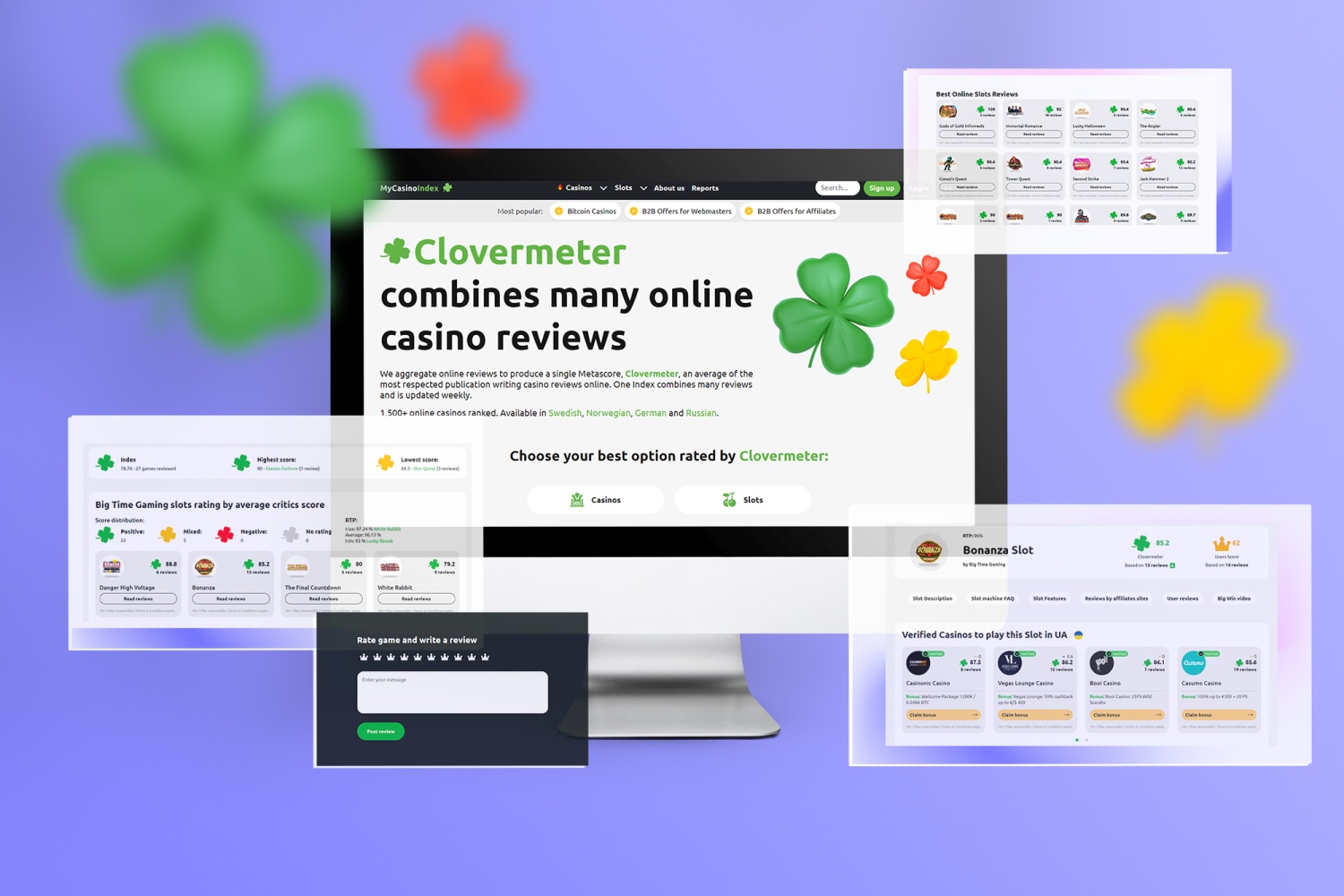 Advantages of Participation
We compile casino information from 3rd party web-resources, for this reason it is not always considered credible. In such cases brand listings are labeled as "Not Verified", since casino operators do not control the content thereof. Not Verified profiles are used for analytics and ranking purposes only, they are not advertisements and do not have affiliate or other referral links. These listings will always appear below the Verified brands.
Each Affiliate manager must verify their casino information for accuracy including available bonuses and geographic restrictions to become fully available to MyCasinoIndex visitors. We help players to make 100% informed decisions.
Casino operators that adhere to MyCasinoIndex platform receive a number of benefits, namely:
Get access to a personal MyCasinoIndex account, review casino information and receive a 'verified' status.
Make updates to your casino's profile.
Add your new casinos to the website (* each new casino requires verification to start earning traffic).
Make updates to or create new casino bonuses.
Get more professional exposure - interviews about the brand, affiliate program profile, etc.
Add links to your most favorable reviews of your casino (** subject to Inclusion Policy).
** Publications are subject to our inclusion policy, which means no less than 100 casino reviews, not less than 400 pages in Google index, and the domain older than 1-year-old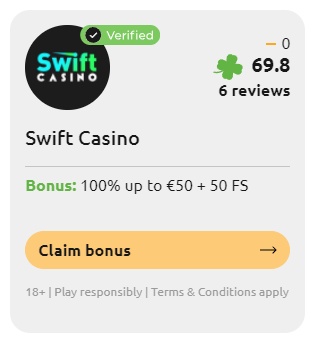 How Does Verification Work?
MyCasinoIndex is an information aggregator website. We parse data from multiple resources to create a complex global database of iGaming brands, companies, games, etc. Which implies that, in order to prove these facts reliable, they need to be reviewed and approved by the official representatives - in the case of an online casino brand - by the affiliate company.
To have an online casino listed with a "Verified" badge, we require a 50% Revenue Share deal the very first brand, the subsequent casino brands of the affiliate program will be added on the basis of Listing Fee payment and a 50% Revenue Share deal. We try to be flexible, so individual listing terms are always negotiable.
Payment of a listing fee ensures the exposure of the casino brand throughout the website and on one of the landing pages (optionally).
The ranking position of a Verified brand depends on the calculated reviews Metascore provided by the authorized publishers.
How to Improve the Metascore?
Affiliate managers can raise the overall Metascore for an online casino brand by offering contacts of proven Publishers/Webmasters (that comply with Inclusion Policy) that already have positive reviews for the casino in question. MyCasinoIndex will add this source to the automatic calculation of casino rankings.
Adverts and Additional Exposure
Marketing online casino brands is not easy in such a highly competitive industry. MyCasinoIndex offers a casino brand additional attention on our pages.
---
TOP 1 (Advertisement) and TOP 2 (Most Popular) advertising spots in the casino carousel across all casino and slot catalog pages (casinos all, by software, owner, license, language, currency, deposit method, slots by software, volatility and type) where casino brands will be pushed to the TOP positions of the ranking, regardless of its MetaScore.

---
Banners that appear on the Slot review and Casino Review pages.

---
Sticky bottom Adverts (appear on scroll)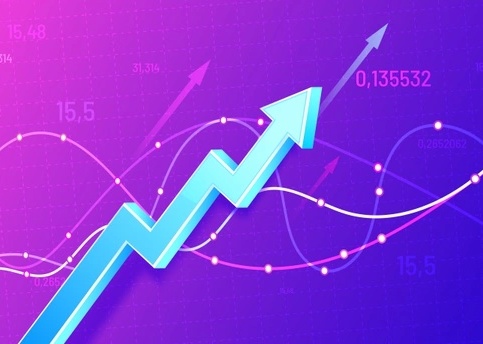 Website Stats
Established: 2020.
Traffic sources: Organic (SEO).
Traffic geos: worldwide including USA, Russia, UK, Germany, Canada, Sweden, Spain, India, Australia, China, Austria, Malta, Netherlands, South Africa, Finland, New Zealand, etc.
Traffic volume: 5.4k users/mo total.
Organic (google) traffic: 2k users/mo.
Languages: English, Swedish, Norwegian, German, Russian.
Number of Pages: 58,000+ and counting.
Detailed information about MyCasinoIndex Terms is available in Terms of Use.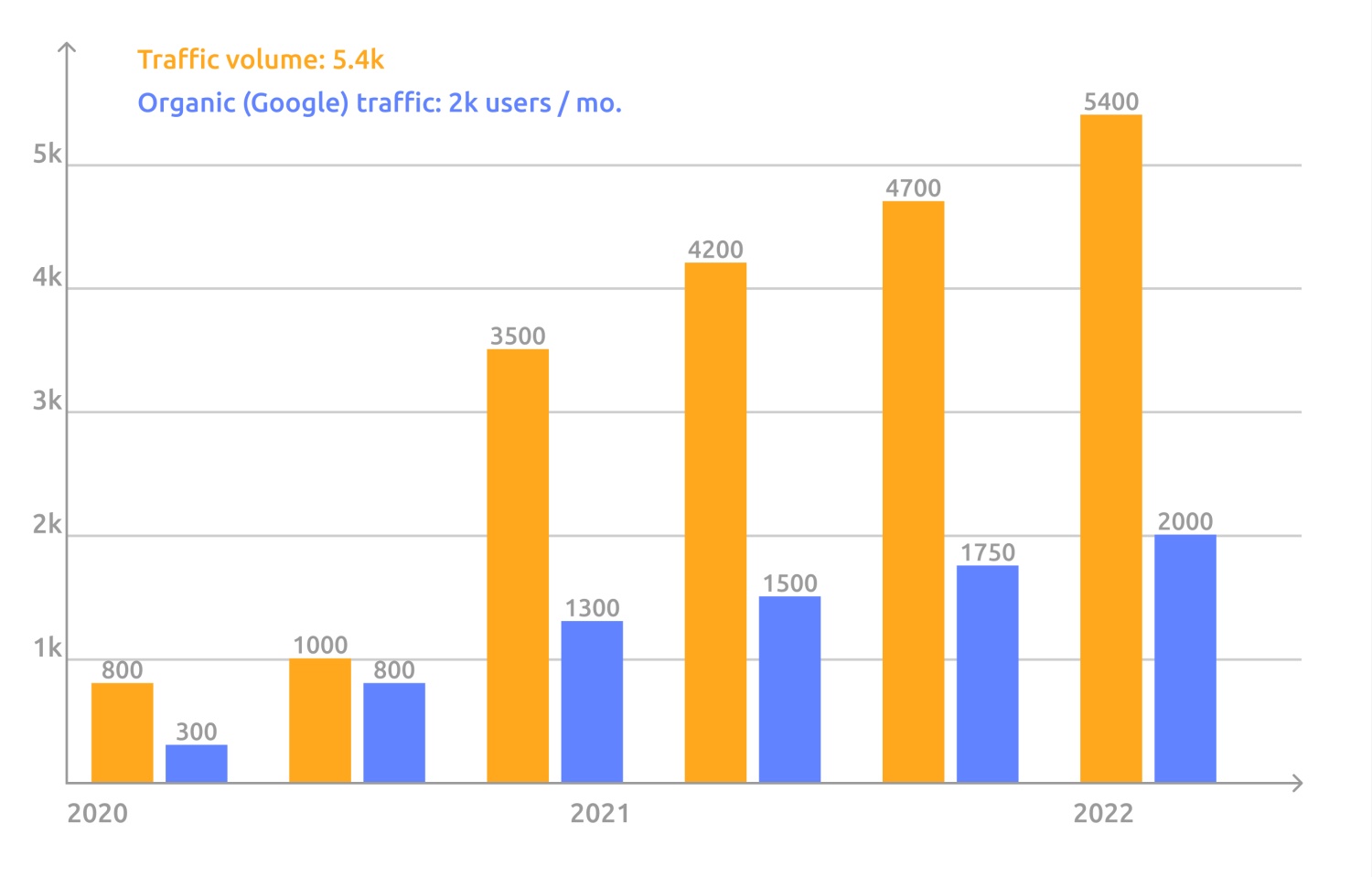 © 2019 - 2023 MyCasinoIndex