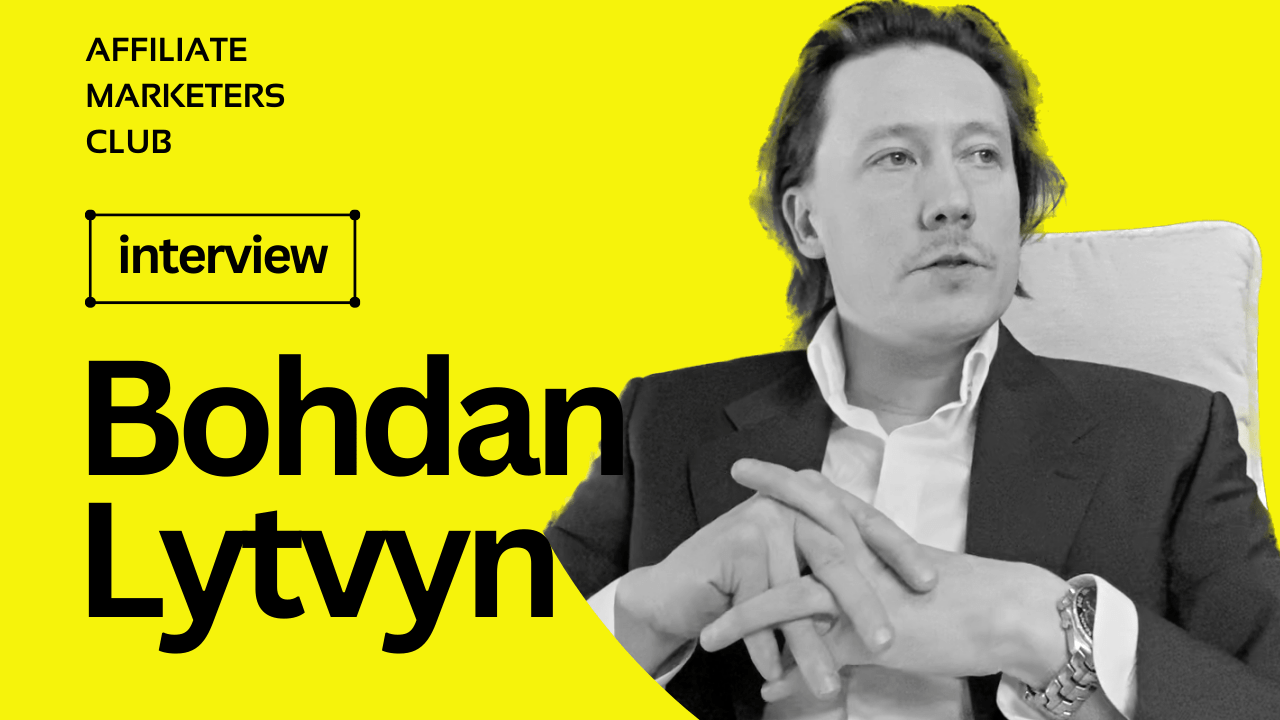 2023-04-25
Interview with Bohdan Lytvyn on how the Affiliate Marketers Club work
Hi, community. This is an interview with Bohdan Lytvyn, owner and Editor-in-Chief of mycasinoindex.com and also a founder of the Affiliate Marketers Club. This is to explain how the Club works.
How Affiliate Marketers Club and mycasinoindex.com connected?
Obviously, mycasinoindex.com is a centre-piece of the Affiliate Marketers Club. It all started from here. As you know, Mycasinoindex is a iGaming reviews aggregator site. So, with more than 162 distinct publications we take reviews from, it's natural that we have found ourselves in the centre of the publishing community. Likewise, many of these publications are now members of the Club.
Interestingly, some of them are significantly larger than our own site. Yet, the idea of the affiliate publisher clubs lies in how publishers can benefit each other through:
information sharing,
peer discussion,
alerts on new deals and updates that come from members,
online seminars where members can participate and meet each other.
So, Affiliate Marketers Club is a standalone thing by all means now.
How new members to the club are admitted?
This is an open club so we invite all to join. We have some requirements too, but the most important is your willingness to participate.
How do publications join?
Now, many new members' publications come to us through mycasinoindex.com. There's a button 'Join now' on many affiliate program's pages.
image
So, publishers looking for a good deal would join, because we often may guarantee them a better deal then they'd get on their own, especially when they are small. So, it's a collective bargain power principle. It's one of the major advantages of the Club: to be able - as a group - to bargain more profitable deals for them, than they'd ever get alone.
There are publishers that join us through my LinkedIn profile. I am staying active and publishing lots of practical content on running affiliate marketers teams. Needless to say, there's a lack of serious expertise, especially that comes for free. So, Linkedin as a medium attracts publishers looking to learn new things in marketing, and that's how they get involved in the Club.
Finally, there is the 'Gambling MBA' video channel with serious discussions on how to run an affiliate marketing business. This is another resource that's distinct on the market: we share information, not holding it back. And this is how we build trust and invest in future cooperation. It all starts like this.
How many publications are already in the Club? Who are they?
We have 30+ publications already. Plus, daily we have 2-3 new publishers that want to join.
Regarding the pubs' profile, these are:
Slots game review sites
Bonus and coupon sites sites
Crypto gambling publications
Crash games/ turbo games sites
User reviews aggregators, etc
What are the geos that publications cover?
These are mostly geo-specific sites and global sites alike. Regarding the countries, these are the Nordic, the US, NZ, SV and more.
How do casino operators join?
Most operators come directly from Skype and Telegram contacts. So, they'd find us, I mean mycasinoindex.com, themselves. After discussing the deal on mycasinoindex.com they'd ask if we have more sites, and Voilà.
We also maintain a Linkedin community where we have live events: free seminars. These are strategy games for affiliate marketers: cases and games on strategies that exist in the market, how to evaluate their payoffs and discussions of the outcomes. These are free to participate events, but also there are club-members only events: this works like an additional stimulus to join the club!
How does it work for the club?
From the operator we require a club participation fee and to answer the questionnaire on their activity and deals. Based on this we go on a first 'match' making round: bringing together the affiliates and sites that fit each other. Once new member publications appear who potentially match, we go over it again regularly.
Plus, every two weeks there's a club mailer where operators may insert the current deals or alerts.
Plus, events. We facilitate face-to-face meetings (though in online format) where publishers and affiliate marketers can meet each other in a 'strategy game' or educational setting and make it work faster. At all times, exchange contacts and foster mutual communications between club members (where relevant).