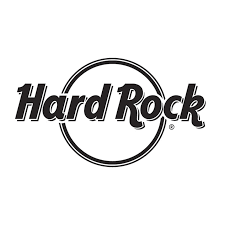 2020-10-01
Gaming Innovation Group and Hard Rock Terminate Contract
Gaming Innovation Group (GiG) and Hard Rock International (HRI) jointly agreed to end their relationship with sports betting technology provider. The five-year deal was signed in November 2018 as the casino company Seminole was looking to add a sports betting option to their online product range.
Despite the fact that both parties indicated the joint relationship has been a positive so far and that there has been an upswing in the earnings during this year, it has not been possible to find a business arrangement to address particular competitive needs for the firms.
GiG excluded from clause on exclusivity
Canceling the deal would allow GiG to explore new market prospects in the US as it will be free from a Hard Rock exclusivity clause. It is expected that the relocation of Hard Rock's gaming activities to a new supplier will take place in the first quarter of 2021, but the retail sports betting will be relocated by the end of the year.
We are thankful to GiG for helping us take our first steps in the regulated US online gaming and sports betting market. Together we have achieved notable results and launched significant innovations including the world's first live slots. We wish GiG all the best in their future ventures."

Kresimir Spajic, SVP, Online Gaming and Sports Betting, Hard Rock International
GiG explained that hri's relationship accounted for less than 2% of group revenue during the previous 12 months and a minor negative impact to its earnings before interest, taxation, depreciation and amortization (EBITDA), and that the termination of the deal will not influence the company's outlook for 2020.
Omnichannel Flexible Approach
GiG CEO Richard Brown noted that the company continued to develop and configure an omnichannel platform thanks to the collaboration with hri, which helped Hard Rock's online product break records by 2020.
"I am extremely proud of what our company has delivered in the past two and a half years we have been active in the US. We have a high quality, innovative omnichannel solution that we have built out of work with HRI and a very competitive casino offering that can be tailored to the US market which we believe can lead to future success as more states begin to regulate online."

Richard Brown, CEO, Gaming Innovation Group
GiG is now in a very good position to explore new markets as the fully compliant compliance system can be conveniently adapted to satisfy the specifications of other jurisdictions, and is now operating in two states. According to Richard Brown, the quickly developing us business room offers only part of the substantial area for global expansion.
There was no details about which technology provider would control Hard Rock's online casino and offering sports betting after GiG is gone, only speculations that hri will turn to Scientific Games.