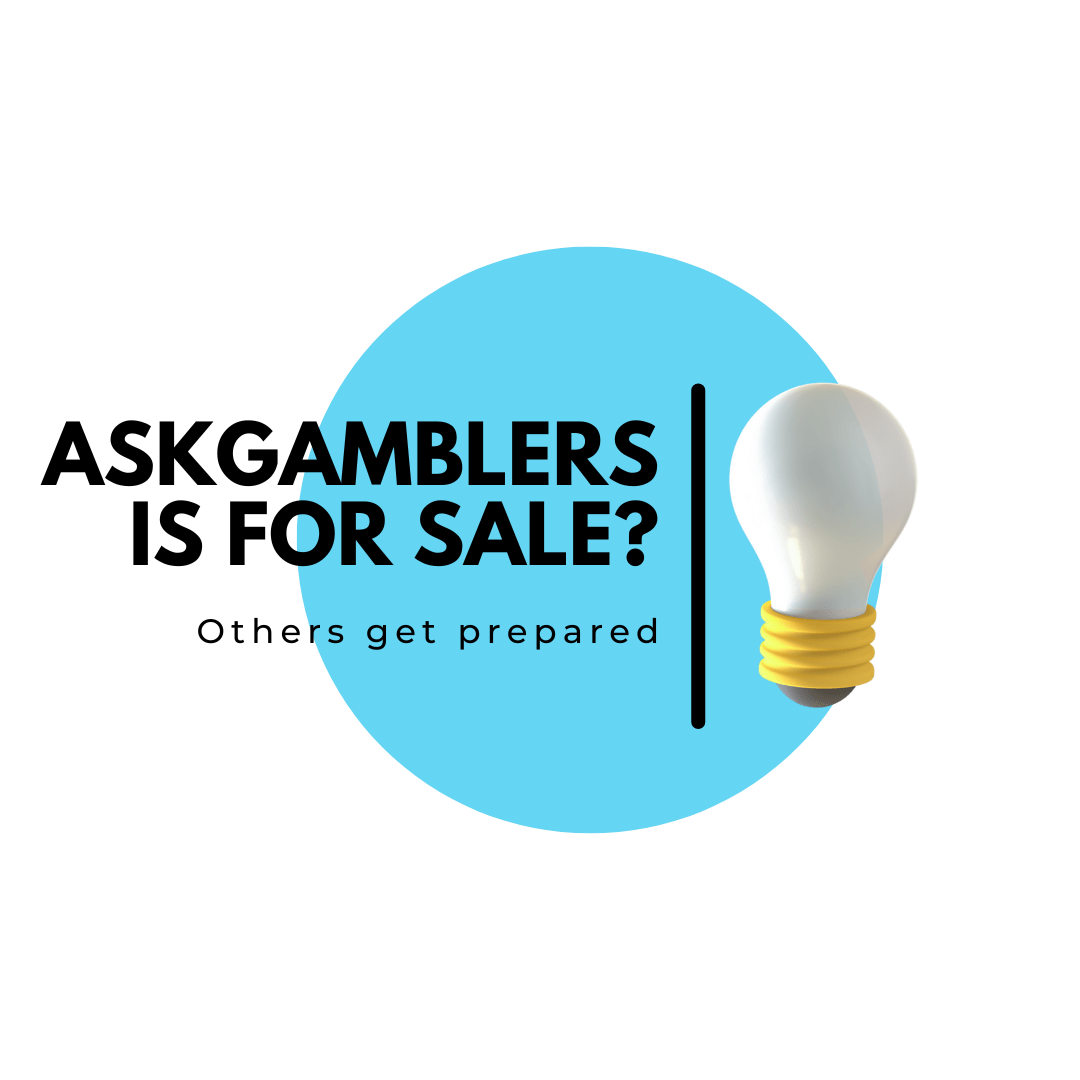 2022-12-09
AskGamblers is for sale… What about the rest of affiliate publications?
Recently, thanks to the Brand Streamers we found out that AskGamblers (AG) are for sale. There is an episode in Marcel Proust, where the hero, considering the majority of his entourage a snob, was himself particularly sensitive to the virtues of rich and noble people, since he thought that the snobs were unable to appreciate these virtues. Yet, from the outside he seemed just as snobbish.... An aureole of good pedigree and success means a lot. However, in a changed situation, through a crack in the façade of a once-standard structure, potential problems become visible, which others are yet to learn...
Why are they selling AskGamblers?
Clearly, Catena Media as a publicly traded company is more sensitive to pressure [from investors] than a one-man site. Revenue dynamics, therefore, is the reason for this pressure -- the US and, most likely, South American markets, where Catena Media have assets too, are demonstrating better ROI... So, it is better to sell the Big one and buy assets there (or even hold the cash), than have a mixed return portfolio. After all, managers are looking for the bonuses tied up to the ROI.
But how come the AG business model became like this? We spoke to casino operators on condition of anonymity, and analysed some market trends, and here are the conclusions we came to.
1) Value of the AG offer to the new brands has deteriorated. New brands have been core clients of AG. Apparently, they used AG as a point of entrance to the market, but no more. AG has been expensive. Also, its deal - a monthly promo in top visible spots by geos - was not the best one as new casino's support and other services often could not yet handle traffic properly. Later on traffic will decrease but the damage is done and investment may not pay off.
2) AG required a lot of manual work on the part of small new casinos. [Quasi] ADR model pursued by the POGG and AG alike required that brands handle complaints through their profiles on these publications. It is tiresome and adds up to the cost of handling / cost of advertising. Besides, recently all new brands of 2022 are Curacao licensees: they are far less concerned about their reputation and less exposed to the licensing body. But it has become a problem for AskGamblers too: a site that was initially a forum of gamblers (before Catena bought it) has become full of unresponsive brands, which AG has to eventually blacklist...
3) US and Canada licensing has become a challenge to maintain all regulatory requirements within the same website. In Ontario, only Ontario Regulated Casinos must be displayed on site/page. Also, Canadian Code of Advertising standards and AGCO Standards / iGO Standards Marketing & Advertising Conditions, for example, provide that a website has to contain "Truthful testimonials, endorsements, or other representations of opinion and preference". So for a website that's mostly built around player reviews it may be a bit of a problem. Finally, bonuses and credits are prohibited.
4) AG, like other big publications, has been always starting a vicious circle of traffic stealing from new brands. So, they would pay someone big like AG to eventually find that their brand-related search queries in Google are squatted (occupied) by AG pages re-selling them the traffic that's otherwise free to them. But there's more to it: bonuses new casino make has become a true currency of AG. In recent times, more than 50% of traffic came from pages dedicated to brands' bonuses. When young new brands neglect that AG steals their traffic, but it is with time that the casino has gained come brand's equity and recongnition that these casinos will find themselves in a vicous cirle of 'slavery': the harder they push their brands, the more people comes to search it, the come people come to search it, the more people land on the networks of AG pages that would resell this traffic for up 50% NGR to casinos.
5) Finally, the LTV of new FTDs on average has greatly decreased as compared to 5-7 years ago (the Golden Era of AG). With tons of publications out there looking to get traffic from Google, the most of traffic sold to brands has been bonuses-related. Because that's how it is generated! Content strategy of most casino publications is bleak and the industry is stagnating: people don't search for anything new (except for bonuses), because the publications and brands alike are not rocking the market with new content ideas whatsoever. Bonus-traffic is like coupons, it is cheap. Also, new players are becoming less profitable to casinos due to the great competition in the core geographies that's left unregulated: a player has been registered 3-5 casinos (at least!) and she is looking for the best loyalty chips to come to her mailbox before she even comes into play.
6) Generation gap: we are on a 'plateau', new players are not coming in en masse as we want it. So, it shifts the agenda to geo-expansion: publication along with casino brands will rather make a Peru website than try to create something new or disrupt the industry. As discussed, young people don't play slots because of several reasons including they find them dull and slots providers are not willing to really change their behaviour to onboard new generations too. So, it brings in the 'fake agenda' of geo-expansion: it's fake because it only postpones the problem of a generation gap and the lack of innovations in RMG. Funny, it is the logic of every publication that will drive them to the ground: you must grow, but when you are done you must die like a dinosaur.
How much AskGamblers.com costs now? Is it worth buying?
Here I will employ a simplified model of evaluation by discounted cash flow with a multiplier.
I come from the following hypotheses:
AG has about 500k monthly traffic as seen with similarweb.
The average conversion rate of all site's visitors to FTDs is 1.25%. It is true coming from the nature of the site (informational, multi-geo, etc) and my own experience.
The player value for this site is €150 (Lifetime value, LTV). For the sake of simplicity, the player value (LTV) is realisable completely over the year.
So, it's 75k FTDS per year and €11.25mil revenue in a year for all FTDs.
So, we don't count 'old' players that have been with AG for ages, we don't count high value players, etc. We come from a premise that for the sake of evaluation our site's value of player's base will be such. If you'd look at AG (or Catena) previous reports, it is only to show they used to have more higher value players in the past. Once again: this calculation is premised upon a deteriorating value of players bringing the expected revenue from a player to €150 for this business model, all realisable in one year time.
Now, I would use a 3.5x multiplier to yearly sales to arrive at the fair value of business. I think it is fair for this site in particular. Notably, if you'd want to sell your own site, I doubt that investors will give you more than 1.8x multiplier to yearly yields. Remember: it relies on SEO traffic, which can vanish (or significantly decrease) almost overnight. So, you sell a business for 3.5 it's sales understanding that it will bring the same sales 3.5 years ahead.
So, in my opinion the fair value of this business (site and all the operations that maintain it) is 11.25€ x 3.5 = €39.37 million.
Is it worth buying it? I'd say, yes. But obviously the perfect buyer of AG comes from outside the industry. It can be a sports betting company or a cybersports business looking for a way to put their feet into the online gambling affiliate world. Hopefully, with an aim to change it for the better.