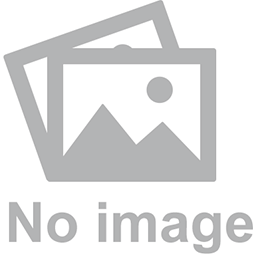 2023-08-04
Betting brokerage: what is it, other names, justifications and who are the clients?
Most of the time we have been focusing on casinos, but as you know, betting brokerage and betting in general is very interesting, at least for some of you.
So I thought I'd shed some light on how betting brokerage works, and I'm starting from the idea that it goes by several names: apart from betting brokerage, you can find things like Skype betting, etc.
It (the term) is mostly used for those interested in
Arbitrage betting (sure betting) or
Value betting, so we have these two main categories that really attract the most attention.
Using betting brokerage for arbitrage betting
The first and most obvious reason for betting brokerage is to be able to supply lots of bets to lots of bookmakers [quickly], i.e. for those interested in arbitrage.
So arbitrage betting is making money from the difference in odds. For example, if you bet on all three outcomes WIN / LOSE / DRAW at the same time and still make money. It's a 'sure bet' because the bookmaker would set the odds high enough to allow a 'no risk' bet, as if you were betting on one thing and covering your position immediately with an opposite bet. This means that you still make money regardless of the outcome.
Arbitrage betting is really interesting in regard of the betting brokerage because it's a betting brokerage that gives you access to Asian markets that have better (best) odds on sporting events, especially on Asian leagues, etc., so you have more options for your arbitrage.
Using betting brokerage for value betting
I also made a notion of the value betting. And the value betting is another concept that would calculate by some internal mechanisms the underpriced bet or the ones where the bookmaker said the probability of this event is higher / lower than the 'true' probability of events as calculated by a software. So there's an opportunity to make money, there's a kind of value bets or underpriced bets and you can extract that value by betting in favour of some events.
But the idea of value betting can only be realised over distance, so it's a kind of sports trading or an automated betting process: it's when you don't think, you just spot some value (a statistically valuable opportunity) and make bets.
Over a period of time, say a few months, you also make 15 per annum: you lose, then you win and so on.
Skype betting
All right, as I was saying, another name for betting brokerage is Skype betting.
Likewise in Skype betting, apart from brokerage -- or a service of using someone else's account to place bets etc, -- there's such a thing as being able to have your personal assistant and support.
Importantly, Skype betting is for high value players, for high rollers and they would require you to make a minimum stake of at least 1000 Euros. If you are ready, go for it.
Of course, if you are using someone else's account and you are paying, as is usually the case, with your credit cards, crypto or bank transfers, so it is done on trust. So there's no obvious guarantees and so on. It's done on trust, but some companies like Betin Asia have been working for ages, I mean tens of years, and it's fine (I'm not advertising any of their services to you, though).
High Limits
So apart from being built on trust, it is advertised as having the best odds and high limits.
So high limits is one of the strongest points of justification for this idea of betting brokerage.
In a normal account with a normal bookmaker you cannot place high bets on an event (market) because there simply might not be enough liquidity in place and the bookmaker would be trying to balance a book. So they would simply not allow you to bet tens of thousands of Euros on a small match in the second or third division.
Obviously it's not possible, but if you have the idea of doing it, you go for it with betting brokerage: in fact, this is the main reason why some people go for it. So, apart from being able to do arbitrage betting, to get more arbitrage opportunities, it is also good for high limit betting, which means that you can bet 10,000 Euros on one site and with one click, just like that.
That's fine if you like that sort of thing, so there are obviously some minimum stakes, and another good thing about betting brokers is that they eventually allow players from all over the world, except in some cases for France, the US, sometimes the UK and so on.
Arbitrage-friendly bookmakers
And judging by their listings, most of them are arbitrage-friendly bookmakers. This is another testimony to the whole idea of betting brokerage, which is that their business is about arbitrage, about high stakes. So it's almost exclusively for professional punters, people who like to take advantage of these opportunities.
And then there might be some extras, for example the big betting brokerage sites have their own exchange between users, so they don't even need bookmakers.
Strong points of betting brokerage: the justifications
1. High limits
Coming to the strong points or justifications of betting brokers, we have mentioned that they allow high stake limits. This means that a few days or even weeks before a sporting event, you can place large bets that are not allowed in bookmakers, at least not until a few hours before the event. Technically, you can do this by splitting your money between several accounts with a normal bookmaker, but it takes time and even money, so it's not really effective.
2. Effectiveness and one click betting
Another point in favour of efficiency is that you act quickly, so if you even find the opportunity for arbitrage, you would act quickly: you only have to make one click using a single centralised betting account, which is nice.
3. Betting brokers make money on your turnover (don't care if you win or lose)
The third reason to use a bookmaker is that bookmakers are driven by turnover, they are built on turnover and they make money on it. They don't really care what you do: whether you make money or lose money, they make money on the turnover of your account. And their ideal customer is a person who deposits and withdraws a lot, and a person who places bets and accumulates a large turnover over time. So you may have your own goals in common with betting brokers.
4. Programming options for sports trading
Also, some of them have a pretty nice programming interface that is helpful for value betting and you can even
and you can even enter your stake and your minimum odds and wait for your stake to be is accepted (if these conditions are met). So it's quite nice for automatic or semi-automatic sports trading.
5. Best odds
Like I said, they're advertised as having the best odds, but sometimes it's not even necessary because it's either volume or price. So volume means you can have big stakes and price is you can have the best odds. So it's not always all in one place, but sometimes it can happen
Betting Brokers pricing
Let's look at their pricing.
The important thing is that the pricing is based on commission for betting, these brokers have a full portfolio of bookmakers and betting exchanges, so the fee usually varies from 3% to probably 1.5% on winning bets (sometimes it can be winning or winning and losing bets).
On average you will have to pay 2-3% as a fee to compensate for their system and services. And there's also a withdrawal fee (closer to two percent on most withdrawal methods). If you deposit with a credit card with a credit card, you will also have to pay around two percent as a deposit fee. So this is the sort of structure of pricing that you will have with betting brokers.
I hope these things instructive for you, I hope you enjoyed it. If you have any questions or comments you can drop me an email if you want my private response.