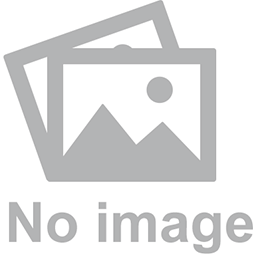 2023-08-23
The Punishment For Card Counting in Vegas
Counting cards is actually legal, which may come as a shock to some. Currently, there is no law that states card counting in casinos is illegal. Therefore, if you want to get into card counting, you can do so completely legally. You'll be able to learn the tricks of the trade and then head to any online casinos or land casinos and begin counting cards.
📣📢 According to Lee James Gwilliam (casinos.com):
Although it may be legal, it doesn't mean that you'll be allowed to simply rock up to a casino and do it. In this article, we are going to look at what the potential punishment is for card counting in casinos, specifically in Vegas.
Casino Crimes in Vegas Relating To Counting Cards
Here are some of the crimes that land casinos will charge you with in Vegas:
Card Counting with/ without the use of electrical devices
Card counting will see you get arrested in a casino in Vegas. The likelihood is that any winnings you have made could be taken away from you and you will be permanently banned from that casino. Not only that, but a lot of casinos share information with each other, specifically who they have banned and for what reason. Therefore, you could see yourself being banned from many casinos.
To card count, all you really need is your brain. A lot of card counters practice revising cards in such a way that they don't need any sort of device to help them. By card counting, you are gaining an advantage over the casino that is not allowed.
In the modern age, people have learnt to use devices that will help them count cards. These devices are also banned from casinos. The punishment for using these devices is the same as before, permanent banning from the casino.
Cheating
Card counting is seen as a form of cheating. However there are many ways in which you might cheat at a casino. As well as counting cards, you might try to alter the deck, exchange cards with other players, try to add additional cards into the deck and lots more.
Trespassing
If you are banned from a casino, then that means you can't return. As simple as it may sound, some people still don't get the message and instead think that they can find a way to sneak back into the casino.
This is known as trespassing and if caught, you could be detained by security and the police will be called.
Is Card Counting Difficult?
Whilst it can be difficult to get the hand of card counting in the beginning, it certainly isn't impossible. All it takes is some hard work, practice and some dedication to be able to fluently card count to a point in which you could profit off it.
We typically don't recommend card counting in casinos, purely down to the fact that it can land you in a lot of trouble if you are caught. However, it is still a fun technique to learn regardless. Here are some of the factors involved in card counting that could make it difficult:
Understanding Mathematics: There is a lot of ratio tracking involved, as well as quick calculations that need to be performed.
Good Memory: Ofcourse, you will need to be able to remember the cards that have been and gone in order to know what still lies in the deck. If you have a bad memory then this isn't for you.
Practice: This is not something you could master overnight, you'll need to spend countless hours learning the skill of counting cards.
Bankroll Management: The point of card counting is to be able to place a big bet when you believe that you have a high potential of being given a strong hand next. Then when you believe your hand could be weak, you lower the wagers.
Don't Act Suspicious: Casino managers are really good at weeding out the players that look suspicious and could be card counting, you have to always show your poker face.
Should You Card Count?
To conclude our thoughts on card counting, we believe that it is best to use strategies in casinos that won't land you in trouble. There are plenty that you could try instead. For example if you are a fan of blackjack, you might want to try the Martingale strategy, amongst others.
If you are happy to run the risk of being caught and banned from some casinos as you have a burning desire to learn the art of card counting, then go for it. You have all the resources you need to learn it online. Whilst it is frowned upon by casinos, it's still a fun skill to have.