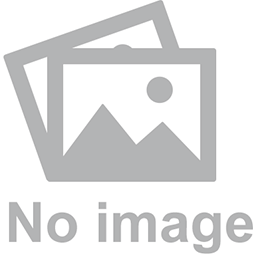 2023-07-29
CSGO casino, skins casinos: how the business of getting kids into gambling works?
Let's discuss CSGO gambling and all the things that relate to skin gambling. So first of all we have a video called Roblox gambling, which is a very close concept. If you want and are interested please check it out.
Secondly, let's start from the very Central Point: skin gambling is mostly for underage players because otherwise there's no actual meaning in this kind of gambling (on the part of operators).
How does skin gambling work?
In just a couple of words what is skins gambling and how it works? If you got your account on Steam (the product of the Valve corporation, which is who is the owner of the Counter Strike),
you login into one of the skin casinos like csgoempire.com and so on ()
you put your API key in order for them to be able to manipulate your skins inventory and then
you sell the skin,
exchange this monetary value of the skin into their [casino's] internal coins, with which you will be able to play some real money games, including coin flip, roulette and so on depending on the availability of the games (it can be not enough games or they can be a huge amount of games with slot machines and all sorts of things for those who would actually need it).
Obviously, is it for underage players, for kids because otherwise there's no need in skin gambling. Say, if you have your money in your bank account or other wallet, so on so there's no actual need in any kind of skin gambling except if it's for underage. Another justification for the csgo casino sites is this is how you can accept players from the US, who can't legally pay with credit card and other larger payment gateways because of the government imposed restrictions on making casino-related transactions.
So what is about the whole infrastructure of skin gambling and how exactly it works?
First of all, Steam and the Valve cooperation has been in 2016 accused of underage gambling accused all together with casinos, etc for failing to be able to make sure that kids would play with their Intellectual Property objects for money.
So after this they would take some measures to close down the developers accounts, Steam accounts and their trade boats and so on in order to silence the whole issue.
It made a huge impact on the whole array of skin casinos because they at once understood they actually depended on the Steam because if they the Steam or Valve Corporation would close their accounts there's no way to actually withdraw their money except for going to black markets for skins, which is really hard to do in numbers, it's not effective and it would put their operations down.
What they devised is that they would try to make P2P or marketplaces for exchanging skins right on the casino website so they don't actually need everybody else in for them to survive. They need the users to be able to exchange their skins into money and then money into the casino internal coins and it works like this.
So I think that Valve is perfectly positioned to fight this gambling thing because they have once done all the efforts and if there would be more legal proceedings against them they would put an end to it.
Most of the time Valve has their own skin in the game because they actually take some money as the transaction fee for the money that can be withdrawn from their platform. So in effect they are responsible too because they might make money from illegal gambling if it happens so because they are taking transaction fees for letting this money go to casinos.
How does the CSGO casinos P2P ecosystem work?
So, you:
log in with Steam ID,
put in your API key,
deposit the skin and
the whole auction takes place between players (users),
you get your amount of money in dollars and
convert this dollar amount into coins and play.
The big question here is the price because if there's a small auction where there's not enough participants you will not get any fair price and this is an issue. So the casino would also make money on you from this side because they would give you a good price.
Apart from the exchange rate, they make money on the house age of their games. Most of these Casino are not licensed at all, some of them would have a Curacao license, which is also close to nothing and the scale of the problem is really big because the the gambling problem is deeply rooted into the Counter-Strike theme and everybody knows it:
it's not just fooling kids of their dinner money, it's it's a big industry
and gambling takes place with 11 years to 16 years olds.
Alos, there's a huge amount of Twitter and Twitch-enabled influences who would promote these casinos and skins exchange into money without age verification into crypto and so on.
There's a whole bunch of media personas on Twitter and YouTubers and so on who would support this gambling. There's the whole game squads on CS:GO and DOTA who have their own betting partners or their own preferred skin sites so it's just a huge thing and something has been done about it.
What's interesting is that some Casino sites that have a Curacao license would try to put up a battle against other sites who don't have a Curacao or any kind of license at all.
Say, I have found three major casinos in these markets who have a Curacao license beige but it doesn't actually mean nothing. And what's most funny is that they one of them - CSGO Empire - is trying to put a battle on the other ones who don't even have this license and say: "we are fair and you're nothing" and it's kind of funny because unless you have a country delivered license like from Sweden or U.S states or Germany this is nonsense: you know it, everybody knows it.
And the key question is not about having at least some license (as they pretend to have it to say "we have at least some license and some some other guys don't") but the key question is about "know your customer" or KYC, because know your customer check is not done in these casinos as it has to be.
When it's done, it can only be done when you try to withdraw money in order to don't let you do so because:
when you spend your money you will be allowed to go without any KYC,
yet when you try to make money from them, they'd say it's time for KYC.
So it's nonsense, it's just funny. So the people would go on their accounts on YouTube or Twitter and ask: "why are you not starting normal casinos, why go for csgo skin casinos". This is a simple and usual question but it boils down to one only thing: it is a way to get kids into gambling and this is a full stop. Nothing more, nothing less in it.
If you have your questions, comments or have your story to share please do so: I have an email on Contacts page, so you can drop me email for any purpose, including for consultancy, etc.