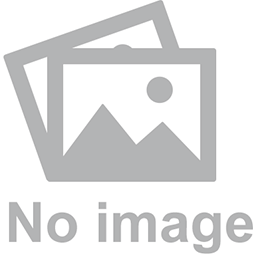 2023-08-04
The current Curacao iGaming regulatory regime prolonged for 12 more months
Changes to the Curacao iGaming regulatory regime
Let's revisit the question of changes to the Curacao iGaming regulatory regime. So we know it's official that until August 2024, the provision of Curacao Master Licences is still in place.
So, effectively, the existing licensing regime, which is based on a master licence and a sub-licence, will remain in place for another 12 months.
As I mentioned in my previous video on the 31st of January this year, we expected the Curacao regime to be fully remastered by the end of the year. So we were actually waiting for:
a new regulatory body to be installed for all sub-license holders (who will directly apply to this new body), as well as
an increase in the the whole cost of the licence, including the application fee, the renewal fee and so on, and we were also looking at a kind of
an analogue of Gamstop by the Curacao iGaming body.
So those things have not yet been realised and we know that the old good system of Curacao has actually been continued for another year.
What's interesting in that announcement, despite the fact that the current regime has been continued, is that it [news] has actually been destructive in terms of the overall interest for Curacao.
I know for a fact that most of the white label and turnkey casino providers were looking elsewhere but Curacao. Now Curacao is a serious threat because what we know that the Kahnawake licence as well as Anjouan, Costa Rica and other licences are preparing to host those who are flying away from Curacao.
So what exactly is the reason for this continuation and why Curacao is not as favoured as it used to be?
The first reason is that these people, I mean the government of Curacao, have not implemented the changes that they had planned, so they are actually behind schedule, behind time and they have to prolong the current regime.
The second idea is that, as you know, they have currently four master licence holders and all the other casinos just hold sub-licences from those four. So effectively this regime of Curacao is really only on paper as it doesn't provide any practical ways of protecting consumer rights: effectively the casino doesn't even have a licence, they have a sub-licence from a body that's a private company, which would sublicense something to them.
Of these four Master licence holders, only one has been relatively responsive, two of them don't even have a website, so they can't really enforce KYC, and so on and so forth.
So from what we see now the whole idea of master licences and the sub-licences has failed in a way to provide any real protection for the players and the anti-money laundering system and so forth.
So, the overall constructs or building of the Curacao license has not been really stable or effective. This is a call for changes obviously but what we see is that these four Masters a master license holders will be removed from the game eventually. I was expecting this to happen from September the 1st actually.
But now we know that they've got another year to try and sell their services. However, the anticipation of changes reduces the overall attractiveness of the Curacao licence because the casinos applying for it were not the most transparent ones. They would effectively be expecting a kind of relaxed regime where there is no player player protection, which was really one of the 'competitive advantages' of Curacao.
So it's another year for them, but what happens after that?
I've been talking to people at conferences and have heard from many of them in private conversations that they are now looking at a Kahnawake licence, which is one of the tribes in Canada. This kind of licence has been very popular in the past (before the advent of Ontario licence in Canada) and so on. So Kannawake is going to be quite strong in terms of supplementing Curacao and acting as a safe harbour for those coming from Curacao.
So it will be a bit more expensive, I expect, but a lot of people are are looking at Kahnawake right now.
Another thing is the Anjouan licence, which is an island between Madagascar and Mozambique, a former French colony. Now that they also have this kind of licence, which is not really popular though, people are still looking at it.
Obviously the rumours about the change of this regime are playing against the current Curacao licences, are playing against the expectations of the market.
So a final stroke to this portrait is that the price of the Curacao licence is going to be will be higher than it was before. Likewise, if it was was €5'000 euros or the equivalent to apply for a licence. Now it is €17-18 '000 and even closer to €20-22' 000, if you include the legal fees, to have this licence for one year (first year).
Every single subsequent year it has to be renewed and this cost of renewal is 12 '500 Euros yearly, so it's kind of in the highest league, because the licence cost is comparable to that of Malta (MGA). That is to say, it just takes Curacao to a whole other level.
When the licence holders calculate the price of it, it will take the Curacao licence out of the game, because it's simply not economical: you have to reapply and pay the fee every year.
There's also a fee of 250 euros for every URL that you're going to use for your casinos. So if you have a lot of URLS, you may have to be charged accordingly.
The changes coming from Curacao mean that we expect to see more Kahnawake, Anjouan or Costa Rica licensees there in the coming days.
If you feel the need to to contact me directly you can find my email also here.