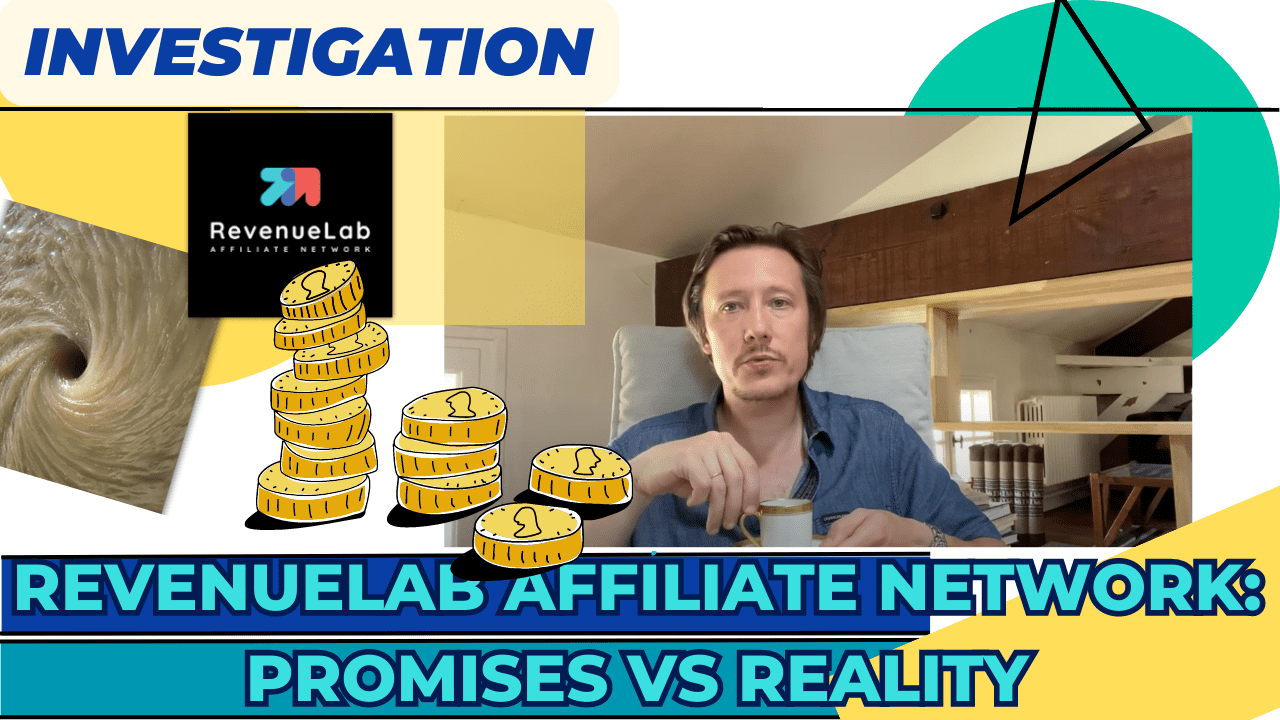 2023-07-12
Revenuelab: Promises vs Reality. How they make money?
How they make money & what may go wrong about it?
The takeaways: We discuss 7 things about Revenuelabs and give a countdown of facts that we gathered on them in the format Dreams vs Reality.
1. Affiliate network that originates from Moscow and that historically targeted the webmasters from the former USSR area.
2. What they do
online casino gambling deals networks: brokerage of deals from operators to affiliate sites (webmasters),
facilitation of payments,
personal support.
3. What problem do they solve
affiliate monetization,
casino account management.
4. Mode of recruitment of affiliates
In the old days, hit webmasters on local affiliate conferences
Now, hit webmasters both online & on the largest global gatherings like ICE, Sigma, etc
5. What they give webmasters
Aggregation of the gambling stats through Revenuelab.biz: clicks, registrations, FTDs, etc
Payment processing: acquire from different payment providers and send over to the webmaster in a lump sum, including by crypto, skrill, etc.
Latest Deals' pitching.
Information sharing.
6. Mode of recruitment of casinos
Hit by email or LinkedIn,
Use the network of contacts,
Affiliate Summits.
7. What Revenuelab gives casinos
They promise large number of FTDs fast
Lower handling cost of each affiliate
Faster time to money for casinos
8. Dreams -vs- Reality
WEBMASTER SIDE:
Affiliates pay 5% off the revenue in an exchange to supposedly higher deals.
Payments come with a month + 20 days delay: get paid on the 20th of August for July.
Managers are pushy and try to occupy all your site's possible adverts spots.
Deals might be unconfirmed & stats suggested might be unreliable: a) I have had deals that through them that were later revoked by casino themselves; b) Revenuelab pretend to share the conversion stats on other aff sites in the portfolio, but with no evidences
May make additional money on you without even telling you so: forgiveness or fraud?
CASINO SIDE:
Affiliates pay 5% off the revenue in an exchange to a supposedly high traffic volume.
May put you flat fees / sign-up fees that are not always accurately handed over to the respective traffic owners.
Finally, the promised traffic quality is not always worth the price asked: top quality websites traffic is mixed over with a lower quality one for the same amount of fee (set-up + RevShare).