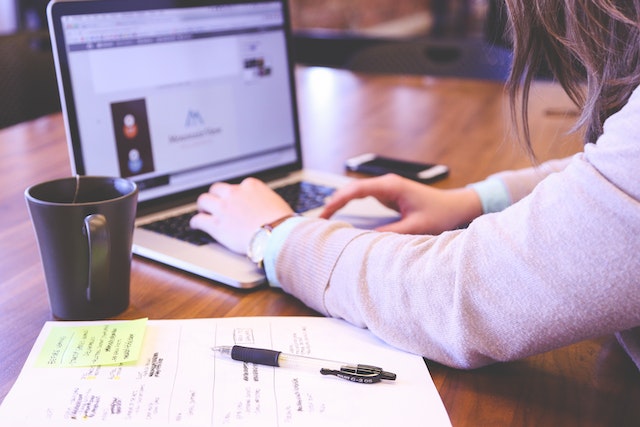 2023-01-18
Online Casino Marketing Strategies that are Working in 2023
Marketing an online casino today takes a lot of effort and time. For one, casino advertising has several limitations for websites and their land-based counterparts. Nevertheless, this doesn't pose a big issue since the gambling sector was valued at $188 billion in 2022.
According to a report by Australia's Interactive Games and Entertainment Association, 73% of New Zealanders engage in video gaming. Many gamers frequent bestcasino.com/nz/ because of the high-quality user experience and the chance of winning great rewards.
If you run an online casino, making adequate research on your audience will allow you to grow your user base in a short period and rank high in search engines. The most popular casino platforms today utilize numerous marketing channels and check user behavior on their websites. This allows them to view gaming from the player's perspective and improve the user experience.
If you want to get more users on your casino platform, you have to post frequently, scrutinize reports and conduct experiments that you think will boost the experience of your customers.
Work with casino affiliates
Casino marketing faces a lot of limitations across different regions and affiliate marketing is fast becoming the number one choice for casino operators. The perk of collaborating with affiliates is that the traffic from this avenue is quality.
Affiliates work by giving reviews about online casino platforms to allow gamers to settle on the one they feel comfortable with. When gamers spot reviews, they're more likely to place funds in their gaming accounts.
Another benefit of affiliate marketing is that it doesn't require a huge capital outlay. You only pay an affiliate when a user acts on your website, ensuring you get the best value for your money. For instance, you can pay an affiliate if a user deposits funds on your platform or plays games.
Leverage email marketing
Email marketing remains the best avenue for both getting new users and keeping the existing ones. To ensure that you have a substantial number of addresses in your email list, you have to create online campaigns and entice users to join your email list.
You can do this by offering them a discount or promotion. When you leverage email marketing, you can increase the number of users that engage with your social media posts. It also helps popularize online casino events since gamers stay updated on happenings.
You can utilize many email marketing tools like Hubspot Email Marketing and Mailchimp.
Create a blog to attract traffic
The competition in the online casino industry is very high since the best brand names and popular keywords have been used up by big platforms. Nevertheless, you can still get to the top by being creative and providing users with updated content.
Gamers will always use search engines to find gaming content, and you have to understand the most searched keywords to provide that content for them. The first way you can go about this is by understanding your target audience and the queries they make on search engines.
For instance, you can write content on your casino blog centering around payment options in your casino, game reviews, and interviews with well-known industry players.
Leverage promotions
Giving gamers rewards has always been an effective strategy in the casino industry since players love platforms on which they can save money. One great aspect of bonuses and promos is that they can retain a user base and motivate new players.
In the online casino industry, several bonus models, like no-deposit bonuses, attract gamers. You can develop a unique bonus strategy to improve engagement on your website.
Use customer relationship management (CRM) tools
When you have a great relationship with your users, you'd be better poised to understand them. If you understand your target audience, you can offer them suitable services and games. Using CRM tools will give you deeper insight into your audience, and you'd know which ones are active, inactive and VIP users.
By dividing your user base this way, you can retain your players better by sending them personalized promotions and bonuses. When you practice effective player account management, you can understand what they want. Leveraging data from your CRM tool, you can create ad campaigns that target players better.
Use ad networks
The most widely used ad network is Google Ads. Nevertheless, Google incorporates a lot of restrictions for gambling platforms. If the region you want to advertise in allows gambling ad campaigns and your platform is licensed, you might be able to promote your website on Google Ads.
You can also leverage other ad networks to increase your platform's visibility and gain needed traffic. Ad networks are great since they allow you to place your ad across numerous websites.
Make your brand unique
If your platform doesn't stand out in at least one aspect, gamers might not see the need to sign up to it. That's why you have to place priority on your brand's uniqueness. Your brand has to represent your users and be engaging. It also needs to be something your users can recognize instantly.
In the process of making your brand unique, you have to put the classes of players on your platform into consideration. To make your brand unique, you need to utilize various tones in your emails and use A/B test campaigns to determine the best content your user base will respond to.
Ease of navigation on your website
Although this is no easy task, you have to implement an immaculate and user-friendly design on your website. You need to combine technical and creative factors to ensure that your users have the best experience.
First, you need to place a priority on your search engine optimization (SEO). You can do this by optimizing content for search engines, ensuring that your website has as little downtime as possible, using HTTPS and leveraging off-page SEO techniques.
In the casino industry, with thousands of platforms and hundreds that are springing up monthly, it isn't easy to market your website. Nevertheless, by utilizing advertising channels appropriately you can beat the competition and stay ahead of the curve.
You need to work with casino affiliates, leverage promotions and bonuses, make your brand unique, ease navigation on your website and use customer relationship management tools for best results.