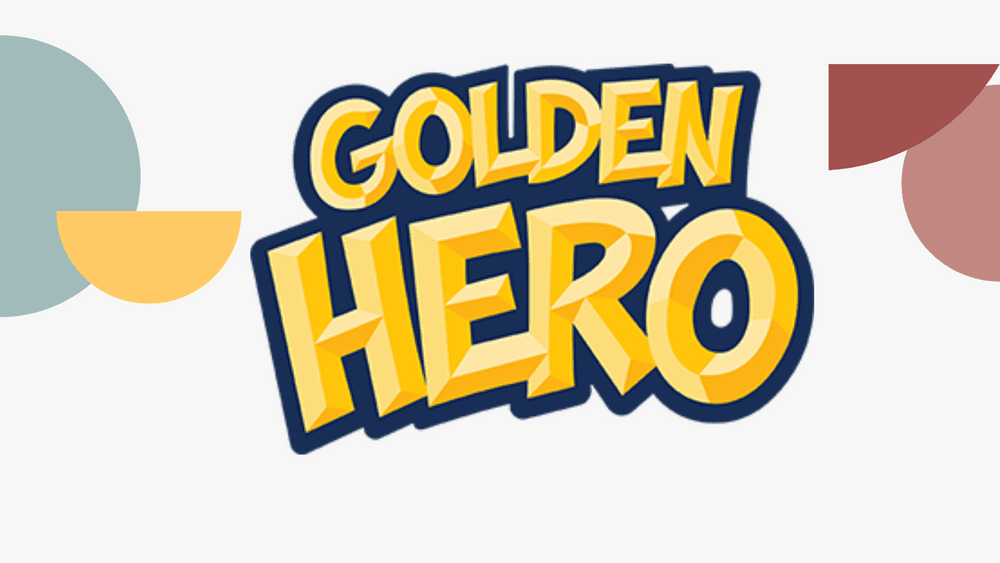 2022-07-25
Robert Swan, head of game dev at Bally's Interactive: "our games truly put the players at the centre of everything"
How would you describe the 'average' game from Golden Hero? What do you think distinguishes you as a developer?
We have two main types of games. The first type is smaller and more relaxing. We quickly built up a portfolio of around 10 of these as we initially developed our technology and market experience. The second type is considerably more complex with multiple features to get engrossed in. These tend to be high impact and frenetic and are where we are focusing our future efforts. Both come with a large care and attention to usability and presentation with a particular focus on mobile friendliness.
How does your office location influence what you do?
We are spread across the world yet haven't lost the benefits of working together in one office. Our communication and enthusiasm are still shared all the time. Creative influences in our games tend to come from online material and hobbies, so we see our location as almost irrelevant; apart from the occasional benefits and drawbacks of working in different time zones!
What were the first online slots you released? How are they different from the latest ones?
The very first online slot we created was Jewel Race. It was launched in March 2018 and kick-started our game production.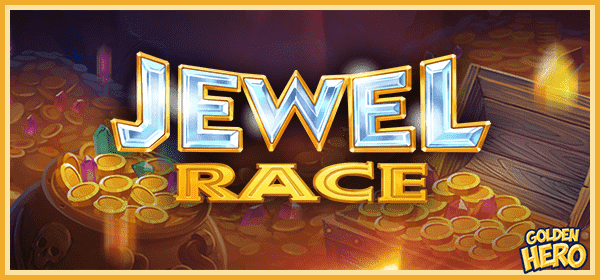 Comparing our first games to our most recent shows that as the team and knowledge have grown we have increased our production values significantly and have started exploring features and presentation styles that we think our competitors struggle with.
As we have taken on and teamed up with some of the most knowledgeable partners in our Golden Hero Partner Program, we have also learned from each other, and that knowledge has also led to us specializing in games suitable for Asia and specifically the Japanese market. We don't believe in skinning games but create games that truly puts the players at the centre of everything. Pachislots is only one example of games developed with the Japanese market in mind.
Do you think you possess your own style of designing slot games? Why?
Our previous games were part of a journey of learning to be distinct. Each one had significant improvements and we are now at the point where not only do we want to make an even bigger unique impact on players but feel we have the tools, knowledge and support to do so. We don't take success for granted but see it as a continual motivating challenge!
We are confident that in our next games players will be able to spot our style of novel features, top quality presentation and clear yet deep gameplay.
What is the production process for games at Golden Hero? Can you describe a working day at your company?
Our game development process is quite organic, we test as we build and quickly shift direction if something is not working, and continue to enhance the aspects that are. We try to ensure we build on the learnings of previous games, while continuing to bring in new technical challenges, visual enhancements, and depth of gameplay with each new game.
Each working day we stay in contact with all members of the development team to make sure that every part of the game compliments and enhances art and design development. By collaborating closely, we make sure that all the aspects of the delivery of the final game are balanced: delivering spectacular visuals that are balanced with both game size and performance, along with engrossing gameplay mechanics and game features.
How does your company culture translate into your games?
Our company's purpose and DNA is well suited for us – almost like it was created just for our game development team! It is all about entertainment and what better to do that than with games?
But we also care heavily about attention to detail, and any staff member can raise concerns and offer solutions regardless of their area of expertise. One area we are particularly proud of is our priority to mobile. With a history in mobile app products and console game development we are familiar with TRCs (Technical Requirement Checklist) that contain a lot of complicated but well meaning constraints on game design and layout. We try to follow similar rules relating to user experience, consistency, legibility, and responsiveness quite tightly.
What is your ideal casino customer like? Do you provide games directly or through the aggregator platforms?
Our ideal customer is anyone out for a good time who can play responsibly! We also experiment occasionally so players confident with trying new things that might encourage a broadening of the market are very welcome.
Our games are sold in Asia through Solid Gaming. Solid Gaming is a game aggregator also specializing in the Asian markets, so it is a perfect match for us.
For Europe, Golden Hero's games are sold through Oryx Gaming.
What do you know about your players? Can you make a portrait of him/her?
For our more intense and larger games we tend to target younger male players. This is not a surprise as they form one of the largest player demographics in Asia and tend to play in longer sessions and for higher stakes. Our smaller games help round out the reach by appealing to people looking for simpler, more relaxing and charming games. This includes older players, a more balanced gender divide, time-poor and occasional players. Every one is respected and welcome.
How do you think online casino slots are changing today, probably, as compared to real casino games? Do you think there can be even an inspiration from or mutual influence between them both?
The number of online developers making high quality games makes differentiating on perceived value hard. There is a lot of drive for innovation and crazy ideas with online slots besides the usual consolidation of success. While we expect a similar drive within land-based games, each market has different physical and market limitations which can't be replicated in the other, so some divergence has been and will continue to be inevitable.
However, the two markets are connected enough that successful IPs regularly make the transition and workable good ideas in either market will quickly inspire the other. Everyone is generally checking the competition - regardless of medium - to spot the next trend early.
How do you plan your next best game? How far ahead do you usually think in terms of the schedule, resources, etc?
We generate rough time scales at the start based on scale, ambition and technical enhancements for each game. We also factor in other elements such as parallel development of similar titles to estimate out a "cost per game". There are reasons we don't stick slavishly to early schedules though: including we practise iterative development without a traditional large pre-production period; we might need to dramatically pivot development based on any parent company strategy changes; and because third party support is unpredictable.
We tend to only think about one game at a time while keeping possibilities available for sequels, variants and branding opportunities.
Can you tell us about your latest releases and what we can expect in the near future?
Our latest release was Jewel Race Sakura, a franchise slot on the very first launch for Golden Hero. Jewel Race Sakura is primarily created for the Japanese market and flirting with their Sakura season which brings with it change and positive feelings.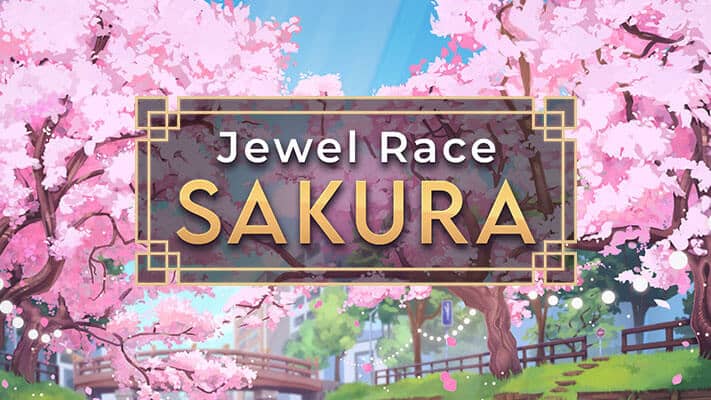 It is a very tranquil game set at a river somewhere in Japan when the Cherry trees are blooming. The game is filled with re-spins, win multipliers, mystery chests and free spins and can bring a lot of change for the player who hits that max win of x1500 their bet!
Earlier in the Spring we also launched Monster Domination together with Racjin. It is a 5 by 3 classic monster feel slot game where players get to experience the thin line between the dead and the living.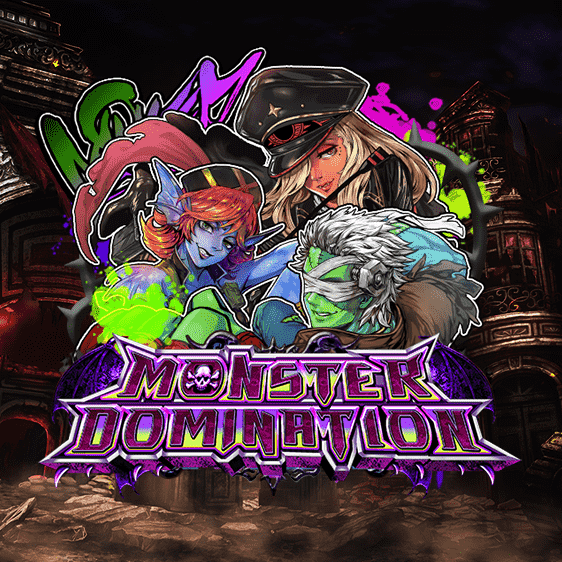 Players get to meet the powerful Frankenstein, the quick Siren and the ruthless Carmilla to try to conquer the enemies and get their hands on their rightful wealth!
Our next game is Mimi and the Magic Staff which will launch in August. Mimi the Forest Witch holds the secret to unlock a vast world of riches with her magic multiplying staff.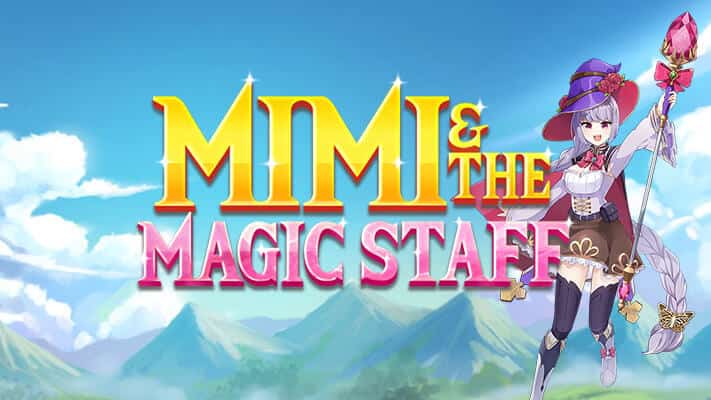 Travel to her home in Fortune Forest and unlock the powers of the staff by landing the Magic Staff bonus symbol on the mystical stone ruins. Once unlocked, Mimi will use her staff to multiply your bet; just press to charge it up and you never know how big your fortune will grow!
We also have Fantasy Night launching in September with our partner Racjin. Fantasy Night is another magic themed game featuring fireworks and a magical owl wizard who can really make your day, by helping to unlock the big winning Fever Mode!
We have a few more games up our sleeve before the year ends to stay tuned for more updates on goldenhero.com or follow us on LinkedIn to get all the latest news!