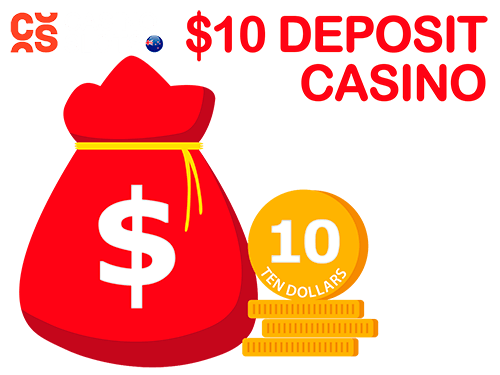 2021-10-20
10 deposit bonus
$/€10 deposit bonus is a good starting point for trying any online casino. You can make a $/€10 deposit with several deposit methods: 1) Paysafe card, 2) any mobile banking options (pay by mobile phone/pay by SMS), 3) any debit card or virtual wallet, etc. What makes the most sense is probably Paysafe deposit and pay by mobile.
$/€10 deposit bonus can bring you a certain percentage to bonus or match deposit up to usually 100%, but it does not make much sense because you'd only have $/€20 to play with, which is not what a player might be looking for.
A perfect formula of promotion for $/€10 deposit
What is most interesting is Free Spin on deposit: you can easily get probably 50 to 100 free spins or so-called free spins (because they'd come with playthrough requirements too) for this amount of money. It may often happen such that you'd have Free Spins on sign up (like 'genuine' free spins) plus Free Spins after deposit -- all for $/€10. So, it makes perfect sense if you can try some really good games for $/€10.
What's even more interesting is that if you think of free spins, you would probably want those spins on a game with a progressive jackpot. For example, when you make a $/€10 deposit you have a chance to win something BIG on Mega Moolah or any other progressive online slot or networked online slot. So, it may not be really a really big jackpot but anyway if this is a networked slot you will be playing for the money not only your deposit, but a whole network of players does, so you can make really good money for a small bet of $10 or so.
So wrapping up: what you be looking at is
in terms of payment methods, something easy and anonymous like Paysafe,
a good welcome bonus that combines free spins on sign up and free spins after your initial deposit and
a progressive slot to play for this money.
Casino strategy for $10 deposit
The most interesting slots to play for 10 are Pragmatic slots, NetEnt as well as PlayNGo or the whole set of slots with now popular 'Book of' mechanics.
What's important is the higher volatility of the slot suggested for this deposit the greater the expected return. So, in the worst-case scenario, you are left with your $/€10 which is a good starting capital to try something low volatile (conservative). But what on top of it -- namely, free spins no dep and free spins after deposit -- the risky part, it shall be used on some really risky things, i.e. high volatility. That's when it makes perfect sense.
Even though you will nevertheless be left with wagering ahead of you, still this is a very good strategy: split the actions into a conservative scenario and a risky one to use on high vol slots. Even if you lose, you will have some valuable experience.
Deposit $/€10: Choice vs Variety
Another point I shall be making here is that when you are making a $/€10 deposit, obviously $/€5 and $/€1 deposit bonuses are open to you too. So there is a whole set of bonuses available to players who make a $/€10 deposit: starting from $1 and onward, so if you come up with 10 you have a really nice choice.
Yet when it comes to the scale of your initial deposits, the truth is that you have much more options when you deposit 30. When you do that, you have decent chances to start with a 150% match deposit part and a good deal of free spins.
Another option is a $/€20 deposit: here you have a greater choice as compared to 10. Almost every online casino will offer you some promotions, probably less valuable than 30 deposits, but $/€20 also makes perfect sense to deposit, especially in terms of choice of promos before you.
To the contrary, when it comes to $/€10 we have a striking balance between a variety of choices and a good value of bonuses. So here, you'd only look into the value of promos for your money, probably, not the variety.
What comes to the left of $/€10 on the axis of first deposit casino bonuses, namely 5 and 1 dollar deposit promos, are quite rare and scarce offers.