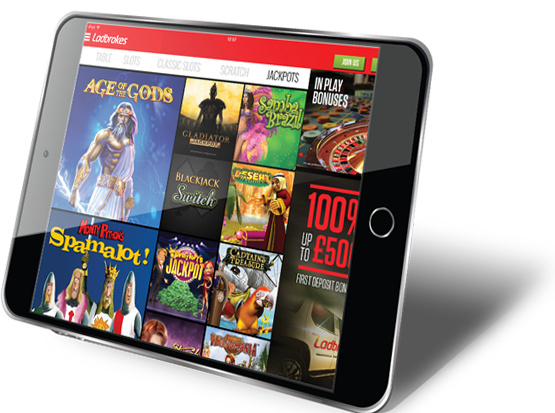 Best Mobile Slot Games Ever: What to play on your Mobile Phone
We bring you the best of the best from around the casino world and this time we're looking at the slot games that draw the crowds at the casino and picking our top five of the greatest slot games ever made. Remember you can read our reviews for each of these titles through the links in the description.
5. Football: Champions Cup by NetEnt
We'll have to go with the latter NetEnt's Football: Champions Cup. NetEnt really have saved the best until last. Releasing for Euro 2016 Football: Champions Cup was a pleasant surprise.
What we expected to be just a quick football themed gimmicky slot release has turned out to be one of the best netent slots ever made. The slot is more than just football wallpaper with a regular slot. Hiding underneath, Netent has perfectly captured the tension of a beautiful game within the slot format. You get a free spins round where you have to spin more goals than your opponent in order to move your way up the league table.
You also have penalty shootouts, where you and the sort go head-to-head to score the most goals and pick up the biggest multipliers. If you want a football field slot that delivers the best of both worlds, there's none better than football Champions.
Football: Champion's Cup Big Win:
Football: Champion's Cup: Watch Trailer
4. Second Strike by Quickspin
If you ever want a slot that gave you a second chance to win big, then Second Strike by Quickspin is the first to find deliver on That premise Second Strike works like every other slot game for the most part, but the big surprise comes when every time you spin a line of symbols you get a second spin around. The outside of the slot are symbols that correlate to those found the reels their Frequency depends on how much they're worth with more valuable symbols appearing less along the border, once you've spun a certain symbol that symbol is lit up and then a symbol on the outside is randomly selected. If it lands on the matching symbol, you win your money all over again. It makes every spin twice as exciting
Second Strike Promo Video by Quickspin
Second Strike Big Win
3. Taco Brothers by Elk Studios
Taco Brothers is a slot game set during an old western bank heist and the slot itself is just as frenetic as the pram promises. The bonus round of taco brothers sees you guiding those three bank-robbing for those across the reels, acting as wild symbols along the way you get as many Reece pins as it takes for all the brothers to get across the reels you just have to avoid getting arrested by the sheriff, who may just pop up on those reels on any given spin, locking you away and ending your wrist bends but spin, the damsel in distress and you get freed starting the whole round all over again, it's an action-packed bonus round that has the potential To keep going for ages racking up cash, the whole time, it's really great stuff for an unfortunately little-known studio.
Taco Brothers Promo Video
Taco Brothers Big Win - Free Spins Bonus Round Win
2. Cloud Quest by Play'nGo
Cloud Quest from Play'nGo is simply put, the one of best slot we've ever played. It may not have the highest payouts or be the easiest to understand, but when it comes to sheer innovation, its miles ahead of the crowd cloud quest comes on a grid slot where reels aren't spun, but cymbals are dropped in much like a kinect for style game. From there, players can enjoy a free spins round where you must spin superpowers.
Your superhero avatar can overcome a lineup of super villains and, finally, players can randomly activate up to four superpowers during the base game, giving them more ways to win such as producing more wilds per spin or multiplying every single win. Give it a try today. You won't regret it. It's really a uniquely enjoyable slot experience.
That's our pick of our favorite slots ever
Cloud Quest Official Promo
Cloud Quest Super Big Win
1. Mega Moolah by Microgaming
We all love Microgaming slots, but if we can identify one problem, it would be they're all quite similar when it comes to the gameplay, butone big positive sticks out among them and that's how much you could win.
So what better slot to go for than the holder of the Guinness world record for the biggest online payout of all time, the Mega Moolah slot? It offers three types of jackpot, with the highest, often reaching into the tens of million. It's also so popular with so many players, you can be sure that that jackpot counter will never slow down until it's one in a throwdown between originality and a mega jackpot.
Mega Moolah Jackpot Win
Related video reviews: