Football: Champions Cup Slot by NetEnt
Football: Champions Cup Slot Machine FAQ
❓ What is the RTP of Football: Champions Cup?
✅ Football: Champions Cup RTP is 96.82%.
❓ What are the Football: Champions Cup Slots Game Features?
Reels: 5,
Paylines: 20,
Layout: 5x20,
Betting Range (€/$): 0.2-100 Bet.
❓Who created the Football: Champions Cup slot?
✅ This slot is developed and published by NetEnt .
❓Are Football: Champions Cup free spins available?
✅ Free spin feature available on the gameplay.
❓Where can I play Football: Champions Cup real money?
✅ You can play this slot machine for real money in almost all major NetEnt casinos, but make sure you checked out our advised casinos first.
Slot Features
Software:

NetEnt

Football: Champions Cup RTP:

96.82%

Bonus game:

Yes

Free spins:

Yes

Coins Per Line:

10

Reels:

5

Coins values:

0.01 - 0.5

Pay Lines:

20

Min - Max Bet:

$0.20 - $100

Release year:

2016

Max Coin Wins:

20000

Max win:

$10000

Volatility:

Medium / High

Wild symbol:

Yes

Multipliers:

Yes

Scatter symbol:

Yes

Autoplay Option:

Yes

Progressive:

No

Slot Type:

Video slots
Advertisement

Slot Reviews by Affiliate Sites
Positive:

4

Mixed:

1

Negative:

0
Casino Online Rating
If you like football and you can't wait to start watching Euro 2016 then we have got something for you. Today we are reviewing Football: Champions Cup slot by NetEnt. Get ready for some sheer fun. ...
LCB
Football is the most popular sport in the world. Also known as soccer in the United States, this sport attracts the highest number of players, staff, and fans. NetEnt decided to base this video slot around football. Named Football: Champions Cup, the game is designed to attract as many gambling and sports enthusiasts as possible! What makes it special? ...
Netentcasino
♥ game Review ♥ Full Game Specs here ⚡ Football: Champions Cup Free Spins ✅ Bonuses ✅ Bonus Codes & more by NetEnt Casino ✓ ...
Askgamblers
Review of game by NetEnt, including real players' reviews and ratings, free play mode, winning screenshots, latest bonus codes and promotions. ...
Slot Reviews by Users
Positive:

9

Mixed:

0

Negative:

3
Ortizintroll
The free spins likably can speak for itself but the bonus feature is as worse as Blood Suckers.....gosh I cannot stand that feature too! Either I was not having a lucky or the slot kicked a soccer ball in my face!
The A
ah, okay, I must admit, my goal scoring and goalkeeping abilities are almost useless. And those Free Spins games with just 5 free spins...those are a real pain in my 's' most of the time too!

No doubt that big wins are possible in the final round, but like in any real football championship tournament, only 2 teams can make it into the final. Tens more will lose out! Convert that into game plays and you will get my meaning. Generally speaking, all the payouts suck big time! I would even dare to say that this is probably the worse sporting game that I have ever come across, or played. Give me Playtech's Football Rules any time, a game that existed since more than 15 years ago!
Bloodyrphy
After 123 spins I got the Bonus Game, which didn't pay out much as didn't get a lot of multipliers, maybe I'm just a shitty goal keeper. I spin the reels and even 300 spins later still no free spins. I got the overlay feature 3 times during all these spins and the combos were not great or the feature kicked in when there was mostly low paying symbols on the reels. Now I am not sure if this game is of High Variance, but I didn't experience any good wins or see any of that 96% + RTP that this game has to offer. I made a loss of $50 in a matter of 1 Hour. I know you lose some and you win some or maybe that just wasn't my day.

2 days later I tried the football game again and still haven't pulled of the free spin feature after another 200 spins. I haven't gotten to experience the free spins feature so I cannot comment on that. But I decided that I am done with this game and decided to stop playing it.

I feel my excitement and waiting was for nothing as it was not worth it. Even though in future if I do get lucky, I still feel you need to invest a lot of time to make a lot of winnings and profit from this game.
Manda Almondy
It was back in June/July 2016 and there was so many promotions after the announced this video slot. I can't tell I deposited but I used some Free Spins.Football Championship Cup is 5 reels and 20 pay lines video slot game. Not so many features to be triggered but there are 2 bonus features. I like Free Spins and Bonus feature and it was my little 'missions' trying to trigger both of them. It wasn't easy at all but I saw some nice screenshots here on AskGamblers.

There is one really nice option and it's that you can chose your team. Well, well, Bosnia wasn't there but I could chose my favorite Germany J Yes, that's my country when it comes to football. Not only football but let's just leave it aside for now. There is multiplier attached to wins during Bonus feature and it goes from x1 up to x 16. Multiplier will be activated if you collect 3 bonus symbols and if those 3 bonus symbols appear on your screen then we go with multiplier of x 1 up to x 12, 4 bonus symbols will award you with multiplier from x 3 up to x 14, 5 bonus symbols awards you with multiplier of x 5 up to x 16. Here we stop, that's it. Poor payout in my opinion, poor pay table guys.

In order to trigger Free Spins feature you must collect 2 Scatter symbols on the reel 2, 3 and 4. There are 4 rounds each with 6 Free Spin, again so and very poor. I used so called 'freebie' and will not complain but I might return and give this video slot a serious try. I won nothing but x50 my bet size and it's true disappointment.
Mansteinia
There are some bigger wins during the free spins feature, but I found this feature very difficult to activate.

Football Champions Cup is a 5 reels and 20 pay lines video slot game. There are 2 bonus features where you can try to score some penalties and the very popular free spins feature. Before you start playing you can choose your team. Since my country is never part of this kind of competitions I was not surprised when I could not find the Macedonian Flag at the beginning of the game.

The first bonus feature that I managed to activate was the Penalty Shootout Bonus feature. I got only 3 Bonus symbols, but that meant that the multiplier is lower. If you activate the feature with 3 symbols the multiplier is between x 1 and x 12, 4 symbols will award you with multiplier that goes between x 3 and x 14 and 5 symbols will award you with a multiplier of x 5 and x 16. For some reason I did not manage to win anything during this feature, and it was such a disappointment.

The free spins round were much better, but they were harder to trigger, this is probably because you need 3 scatter symbols and they need to be on the second, third and fourth reel. There are 4 rounds and each round has 6 free spins. Somehow I managed to pass all rounds and I end up with a 250 x bet win. I could not activate the feature again during my game session and I really wanted to see if it is possible to win more here.
Abs-Ruddy
In this instance, Football: Championship cups refers to a 20 paylines soccer themed video slot that Netent has provided during which was quite alright in showing me what the features were about. The bonus feature of triggering 3 bonus logos anywhere gives out this shootout and goal keeper bonus. A total of 5 rounds are played, there are many spots to choose which has credits involved and the next round after, is where I had to save the opponent's shot from entering our team's net....in which case it is almost a repeat of the first, a reciprocated role.

I was not quite lucky my first time around as my 2 coin bets were gaining only below $15 total from my attempts.....and it is not just my disinterest towards the feature but I was picking the spots incorrectly. It was so bad! The free spins which happens to be the better of the two features are little bit better, triggered upon 3 gold trophy symbols on 2nd, 3rd and 4th reels. As I chose Portugal in most of my plays the free spins is like a tournament.....a few spins were awarded and what was needed to be done is to land my chosen ball that represents my chosen team to score points, I will be up against a random team. Both team's soccer balls are wilds inside the feature.

The deeper I go towards the free spins tournament, the more free games given and the closer I can get to achieving a big $100 top prize!! It probably could be higher based on the bet I chose! I gotten far enough to win $20 for bronze but that is where I ended my tournament with Portugal.....giving me a total of $35.16!! The hits were not that bad. Neat free spins feature, a decent triggered bonus and random wilds that pop up from time to time on a certain row! As much as I am not a big fan of Football (Soccer in my terms) , the overall gameplay was more of a 4 out of 10! The bonus threw me off a lot!!
Ke
I had many free spins offers for this game and I liked it, it has some good potential for good wins so I played it a lot when it was released.

The graphics on this slot isn't something special, it has very simple graphic design, not very usual thing for this provider, I believe they should have better graphics. I like that when you start to play the game you can choose which national team you want. Of course I do not think that the wins of this slot has to do anything to do with the team selection, but I find it nice. The slot has 20 paylines and minimum bet 0.20. The paytable I believe is average, 5 of a kind for the best symbol the wild is 2000 times the line bet which is ok. The returns during the base game are average and I believe you can have a lot of fun even with a low balance on this slot. There is also a random feature on this slot that is called Overlay wilds and can add to the screen 2-5 more wilds. This feature is not as often as I would like.

There is a bonus game also where you can try to win a penalty shootout, which is a pick and win feature, where you pick a corner of the goalpost to score or to try and save the goal. With a successful pick you win coins.

Finally there are free spins where you try to reach the final and win the extra prize which is usually big, around 500 times the bet. There are extra prizes for second and third position too.

Overall I like this slot and I will keep trying to reach the final and win the tournament.
Norman Foreman
At first look must say I didn't like the graphics neither the theme of this video slot, but playing it, well had chance to play because of the free spins offer casinos were giving and specially when the Champions Cup has started I remember I played pretty much this game.

The game has 5 reels and 20 paylines with very simple symbols which has everything with football. The game has 2 bonus rounds, actually the one is a bonus and the other one gives free spins, but playing it for a while must say I don't like the free spins feature and this is, one of the rarest slots where I don't like that feature. Well I never won anything decent from those free spins and as I remember the maximum I have won and as I said I played it many times, so my best result was 8.50 euros.

On the other hand the bonus feature is much luckier for me, but a bit hard to be triggered. The bonus round will be triggered if 3 or 5 Bonus logo appear anywhere on the reels. But the more Bonus symbols the bigger multiplier you'll get. Triggering 3 of them the multiplier is x 1 and X 12,4 of them will give X 4 and X 14 multiplier and if you are lucky to get 5 Bonus symbols the multiplier keeps rising till X 5 and X 16, although the maximum Bonus symbols were 4 and that happened only one time.

Still playing this video slot occasionally but I consider it as a mediocre variance slot, maybe it has potential of some nice wins, but that would be in the free spins feature, which I am never lucky at. Not a big fan of football, but still, I kind of like this game.
Hayen Pring Lem
I never won more than x100 bet from it, sometimes it was really hard to get any win over x20 bet.

The game offer free spins feature and bonus game. The bonus game is a pick and click penalty shootout game that initially consists of 5 rounds. There are two parts: in the first part the payer picks one of the 4 positions on the screen to try and score. In second part, the payer acts as goalkeeper and picks on of the 4 positions to try and save the opponent's shot.
While I was playing this game, I triggered bonus game at least twice. But from it I never won more than x20 bet. I think the only way to win big in this game is into free spins feature, I think the bonus game has no big potential on winnings.

The free spins feature is much better and fun than the bonus game. The free spins tournament imitates the knockout stage in the football Championship. The maximum number of free spins rounds is 4, since the payer advances from the round of 16 to the Quarterfinal, then the semifinal and final.
I triggered free spins feature many times. Mostly I finished at very first round, I got only 4 free spins and from it I never won more than x10 bet. I never got any win bigger than x100 bet, but to be honest I do not play it so often. The payouts could be much better here. I will rate this game with 6 out of 10 possible stars.
Sancheshu
Football: Champions Cup? What about it? I'm not excited about it, have not waited anxiously for it, give me some free spins and I'll play it. Where a football game is concerned, there is only one game that made my favourite list, and that is Football Rules, by Playtech. No other football game can compare with what Football Rules can pay!

For a very new game from NetEnt, this Football: Champions Cup game doesn't impress me at all with its mediocre 2D graphics and presentation. This could well have been a game from some years ago, for all I care. Nowadays, new games should be at least with 3D renditions, like those from BetSoft, Saucify, Yggdrasil and so on. Microgaming has fallen too far behind, and NetEnt seems to be falling behind too lately, but all these doesn't really matter to me at all. How the game plays and pays is what matters most to me.

The paytable has already determined what sort of game this is going to be, a medium to low variance game. The payout schedule for all the symbols says it all. 5 Wilds at only 2000x the line bet, Scatters don't pay, other symbols start from 1000x the line bet right down to 100x the line bet. The Wilds, the Scatters and the Bonus symbols are all dumb symbols to me. The Wilds don't do anything other than to substitute for other symbols, the Scatters only award a Free Spins game, and the Bonus only awards a Bonus game. Honestly speaking, all the 3 features are boring and dull to me, not even saying how poorly they pay most of the time!
Gutierphira
NetEnt released this game on 23rd of May 2016 and days before the release when I saw this game on the NetEnt website, I was so excited and couldn't wait for the 23rd to come for me to try this new Football Slot. This would be the first Football or should I say soccer theme game I played in my entire online casino career.

I started playing this slot and my very first spin I got a big win of 820 coins. I like the theme, the icons and graphics were good. I checked the payout screen and noticed higher paying symbols had a nice payout of 3 symbols on a winning line, which is good, I saw it has a bonus game with Multipliers and Free Spins feature with a max 10 000 coin win if you win the final plus whatever you won during the free spins.
Guzmandazzle
he paytable, we can find 10 regular symbols, half of them use icons relating to football and they are the best paid, and the other half are symbols represented with letters and numbers. As for the special symbols they are a wild symbol represented by a ball, a cup which serves as the scatter symbol responsible for triggering the round of free spins, and there is another scatter which we identify by having written the word Bonus on it and that is our pass to penalty rounds.

All the features of this game are incredibly exciting, however, my favorite is the round of penalties because of two reasons basically, the first is that during my playing time it was the feature I managed to trigger a greater number of times, and the second is that through it I got the best prizes of my entire session, and mainly I mean some round where I managed to save three penalties and further beat my opponent, which resulted in a 4x multiplier to be applied to the total bonuses earned during my whole round of penalty kicks, hence I made one big win of almost 70x my total bet, the best throughout my session.

At the time I left the game, my balance was positive for a few dollars, however, it was not all rosy while playing, I think this was one of those matches you suffer during all 90 minutes and finally you resolve in your favor just in the last minute of play. While I was playing I had slumps that cast doubt on me about hit average of this slot during the base game; and on the other hand, free spins rounds became particularly elusive to me and the only win I got from this feature did not exceed 20x my total bet.

In general, I believe that "Football: Champions Cup" is a totally fun slot, however, in terms of money, I do not know, I think you really need to sweat for a long time and a bit of luck as well, to get victory, although this does not necessarily mean it is an invincible game.
Login to write a review
Login
Trailer video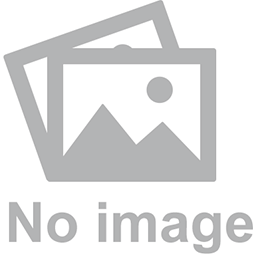 Football Champions Cup Slot Trailer | GAME BY NETENT
Football: Champions Cup tags
Football: Champions Cup Index