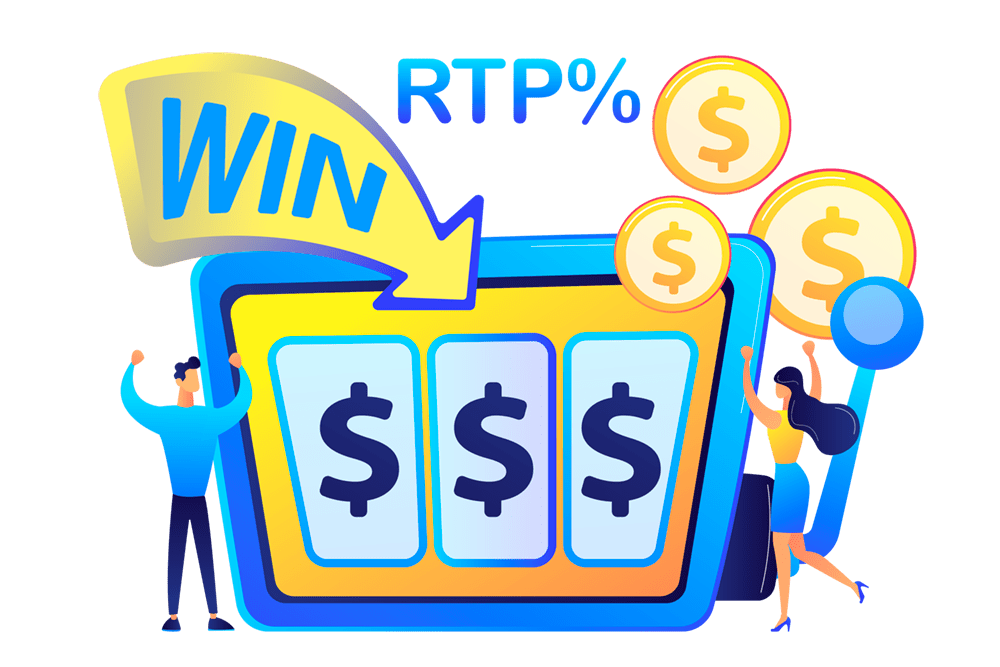 2022-03-21
Finding the highest payout slot machines
No surprise that slots make a large part of the iGaming industry. Anyone has a chance to strike the jackpot with just a tiny stake, and the greatest thing is that you don't need special expertise to gamble.
However, the question remains of how to find and choose a potentially paying online slot machine, and which of them provides the biggest payouts?
Hearing the word Slots Machine Payouts, many gamers get bewildered. The following report is destined to cover and discuss real profits from Online Slots and their payout percentages. Continue reading and you will find out about the exact slot games that show the best winning rates.
We will take into consideration slot statistical RTPs and real payouts reached — proven by a wonderful interactive online gambling community resource — Slottracker. This application has been on for 5 years now, they are currently tracking more than 1,300 casinos online together with their games.
Since there are more and less popular games, we will only be taking into consideration slots with 500+ spins made for more statistically relevant results.
TOP 5 Highest RTP slots for April 2022
Big Cat King Megaways (Blueprint)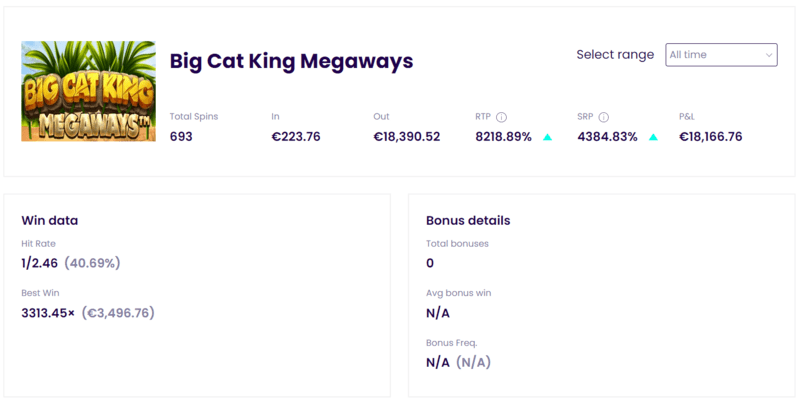 Vikings Unleashed Megaways (Blueprint)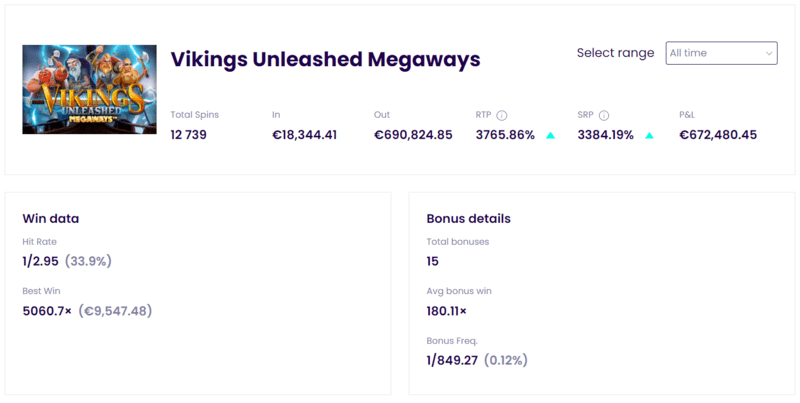 Mysterious Egypt (Pragmatic play)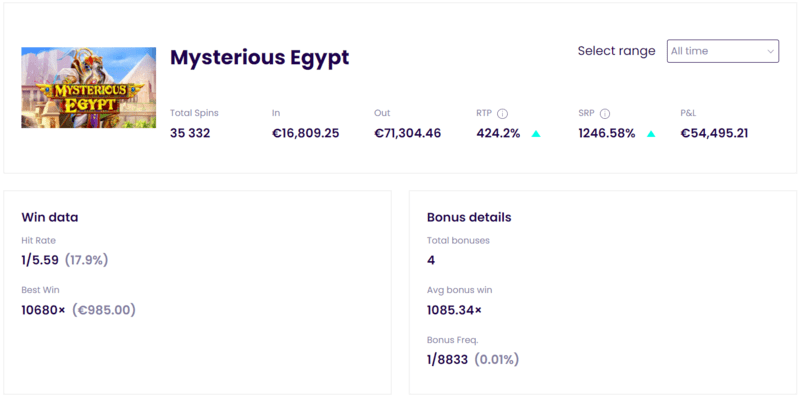 Hotline 2 (NetEnt)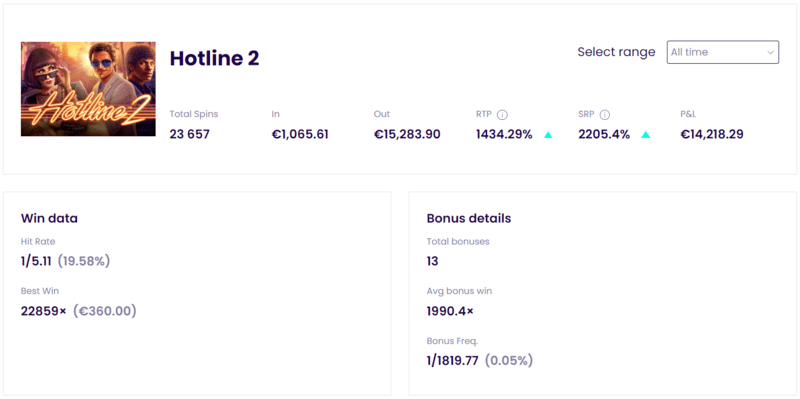 Street Fighter 2 (NetEnt)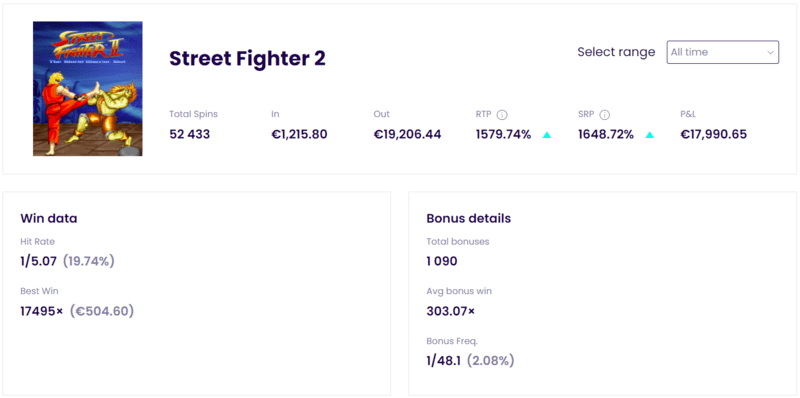 Introduction to casino games RTP rates
First off, let's bring up RTP (return-to-player) rates again that many of us might rely on. Many software providers openly publish the payout rates for their games, so do reputable online casinos. But how objective and reliable those numbers are? Let us have a look at the very core of the matter.
Assuming that you play a slot with a 98% RTP and your overall stake is $1,000. In theory, such slots should pay back $980 in this particular case. The $20 loss doesn't seem like a big deal, as the theory suggests. But in reality, it is not the case.
The payout rate is not obtained after betting a few hundred or thousand dollars/euro, it is attained over time while a single session is meaningless.
How do slot providers come up with an RTP?
The entire concept of calculating RTP % is rather complex. They employ a variety of analytical methodologies to measure the payout rate. This procedure entails analyzing all possible scenarios of the game play. As a result, all the possible values of all symbols are summarized through all the combinations together with extra features and possible jackpots, provided that one is included.
Added all together, and taking into consideration the random number generation (RNG) the Return to player of a game is calculated. To remind, the RNG technology lies in the basis of the online casino games and suggests generating a sequence of symbols that randomly hit the reels with no systematic patterns. Basically, nothing depends on a player's tactics, a casino they are playing at, or a software supplier, but the result is rather determined by chance and statistic data, to a lesser extent. As a result, the entire mechanism underlying RTP can't be defeated in any manner and stays unbiased.
Can we really trust RTP numbers?
As previously stated, slots payout percentages are generated by their creators. We do not have to take words for granted. Online slots as well as other RNG games are therefore certified and verified by independent and trustworthy companies. Among those are eCOGRA, TriSigma, iTechLabs, BMM Testlabs, and others. The agencies provide non-biased audits of the fairness of the iGaming titles, notably assessing games for conformance with stated RTPs which is proven by the respective certificate.
How to know which slot machines pay the best?
We have come across a great tool and an iGaming community altogether — Slottracker that defers theoretical RTP from the Overall RTP of their member gamblers and statistical return percentage. The source shows slots that pay real money and high pay slots, in particular.
The Overall RTP rate represents a part of all the money wagered in a particular slot over time, that has been returned to a player. To get the number you just need to divide the entire amount that is paid to players by the overall amount that is invested in the slot and x 100.
The Statistical RTP also depends on the number of spins made with the slot machine, so this is the RTP rate for every spin, regardless of bet amounts.
Nevertheless, let's keep in mind that RTP is not the only thing to pay attention to when selecting a game to play, remember about volatility as well (the higher it is, the bigger payouts should be, but less frequent though)
Having good luck, not only can you get your stakes returned, but also gain way more. Therefore, at the end of the day, it is logically preferable to pick slots with higher RTPs due to their opportunity to pay out better.
More slots that pay real money in 2022