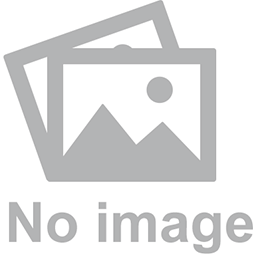 2023-06-25
Instant win games: how they'd defeat online slots
Are instant win games the casual games for money? Yes, and what makes them stand out for players is they are:
easy to understand,
fast action,
no strategy,
no bonus rounds / wilds / scatters / special symbols / lines, etc (a reference to the complexity of slot machines).
Obviously, the first thing that characterises instant win games is that they are extremely easy. You can grasp what to do & how it works at once. Most of the popular kinds of instant win games are built on old games concepts like coin flip or guessing a range of outcomes (a number that's more or less than another number). Likewise, in crash games you'd see that a rocket crashes at a random time from the start. You also see how with time how the multiplier of wins rises. So you place the bet on what will be the highest multiplier when the rocket is still alive.
[img]
I don't believe it's necessary to go deep into details about what these games are and how they work, -- you'd see how simple they are from a brief discussion below. What's more interesting is to discuss why these games are significant for players and how they are seen from the inside the iGaming industry.
Traditional online casino games providers -vs- instant game makers
Good old casino content providers have been:
living in a 'bulb within a bulb' of iGaming
taking the biggest part of money but
leaving all the risks to others in the distribution chain
From 13% to 18% of GGR are given away by casino operators to licence providers. Below is the image of quotes by a turn-key casino providers with a percentage of gross gaming revenue required by providers
[img]
In the early days of gambling, NetEnt, arguably the most greedy slots provider, used to take up to 21%. But now things changes drastically. Powered by blockchain & web 3.0 technology dapp casinos have risen over the last 3-4 years to represent a powerful & vibrant force. In fact, they don't need a casino licence, which is the only effective junction between them and casino games providers. Obviously, dapp casinos took the time and built their own communities (and continue to do so) such that they don't need any licence, which has completely lost its credibility (especially in the light of recent MGA - Germany conflicts). A 'fig leaf of licence' is even less important to decentralised on-chain casinos as their tech stacks enables:
proven fair gambling,
DAO governance,
transparency.
So, this is how a licence, which effectively is a joint between casino and game providers, have become their weakest point. In the absence of a licence, dapp casinos have started to fastly develop or licence instant games to create their games portfolio. While now some of them might have 20-30 different games only, they are gaining momentum very fast.
How about slot makers making instant win games?
I don't believe this has a bright future. In fact, game providers like Pariplay, etc who offer both online slot machines and instant win games are trying to hold two candles in a chirch. Effectively, it is a product proposition for 'tradi' online casinos that just want to be in trend, unlike most of the dapp casinos where instant win games are the only games in their roster.
The idea of fast casual casino games
Is the instant win game just like a scratch-off ticket? Yes, indeed. Especially the lottery. These games are thrilling, fast and intense. Unlike with online slots, the player's experience is compressed down to a few seconds only, which makes it more powerful and splendid.
The most popular types of instant win games are as below:
Coin Flip
Range
Moon, etc , the Crush games
Wheel of fortune
Plinko
Dice
Rock, Paper, Scissors
Limbo
Lottery
Popular types of instant win games
Let's remind ourselves how they work.
1) Coin Flip: really simple game that you all know. The house edge is 2%, multiplier: x1.96. Probability of win: 50%.
2) Range: bet on outcome of the random generated number from 1 to 100. Players can bet roll under or roll over the selected range.
The house edge is 2% in Range. Example: if the player selects the range [1, 50], the payout multiplier will be x1.96.
3) Moon or other Crush games: see a detailed discussion of crash games in our article here.
4) Wheel of fortune: 49 sectors of the wheel are divided into 24 grey slots, 16 blue slots, 8 green slots, and 1 red slot. The outcome of the game is determined by where the wheel stops. The game's payout ranges from x2 (24/49 probability) with grey slots to x48 (1/49 probability) with a red slot. House edge of Wheel is set to 2.04%.
5) Plinko, the old game that's arguably based on pachinko. It's, originally, a board with pegs made like a multi-row pyramid where a chip or ball is dropped and the final position of a ship or ball determines the prize. Number of rows might be adjustable (5 to 12 rows). Image below shows the probabilities of the ball hitting each spot for the 12-row version
[img]
Plinko Multiplier & House edge as below
[img]
6) Dice: we all know how dice work. Yet, in instant win casino games you may select 1 to 5 faces of the dice, which will affect the probability of winning and the win multiplier. The house edge of Dice is 2%.
See below a table
[img]
7) Rock, Paper, Scissors (RPS): another game well known from our childhood. A player bets against the house by choosing one of 3 available options: rock beats scissors, scissors beats paper, and paper beats rock. The outcome is defined by the game's smart contract that requests a random number (VRF). If a player & a house choose the same option, the game is a draw. The house edge of RPS is 2%
See below a table that shows the payout multipliers for different cases
[img]
8) Limbo. Mechanics of Limbo are exactly the same as the Moon. Likewise, in Limbo a player bets on the multiplier outcome of a wheel. Wheel may output the outcome higher than the multiplier selected, then you lose.
Finally, there is a
9) Lottery. Player buys a ticket (normally, for a price of $1) and selects six numbers between 1 and 26 (can be generated randomly or you may pick by yourself). The payout for winning tickets is determined by the pool size .
See the table below for prize pool allocation
[img]