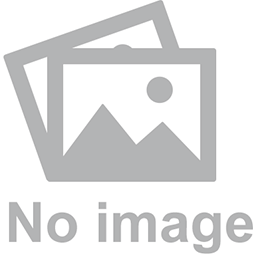 2023-08-17
Online Casino Valuation Formula?
 Bonjour les amis, Bohdan is here for you as always. And today's question is  What is the formula? How to get a fair price for your business in the online casino niche? How many times revenue is a business worth?
 Well, there's
A rule of thumb.
  If you were selling a hair salon or a laundry, like casinos, you could obviously use EBITDA. You can operate like that and you can use a certain number of times EBITDA.
Whereas,
  📍 If you are selling on a casino review site or an affiliate site, it is more effective to use Revenue.
 Because EBITDA may not really be applicable to some of them, even the biggest affiliate sites. So there's also a sort of combination or compromise thing called discretionary revenue.
We could add that to your EBITDA, some, you know, SGA or selling goods and services like your travel expenses and so on.
 But for the most part, you know, the simplest terms. If you sell casinos, you use EBITDA. If you sell online casino review sites with affiliate sites, use revenue.
 So what about the multiplier? This is a good question to ask.
 How many times should we use to arrive at a fair price?
  📍 All right, I suggest a 2.5 to 3.5 multiplier on Revenue for casino affiliate sites.
 Let's see.
  📍 Suppose a small casino affiliate site makes 100, 000 Euro per year, which is 8-9, 000 per month. Using this multiplier it can be valued at around 250,000 - 350,000 Euros. So this is how it works.
  By the way, make sure you read my pre-sale estimate of the value of AsGamblers - one of the industry's leading sites - as I did it before the actual sale. So I will include a link here as well.
  As per the casino operator, I suggest a 5 to 10 times multiple on EBITDA as a valuation method.
 Let's see.
  📍 Suppose a small casino operator's annual EBITDA is... Half a million or 500,000 euros. So it can be valued at around 2. 5 million to 5 million euros. Obviously there's a range of values that you can multiply. Is it 5 or 10?
 So the question here is,
What are the factors that influence the earnings multiple?
 I will mention some of them.
 The most important one is market or regulatory protection. So if a market is protected by the government itself, it is more likely that the multiple will be higher, even higher than 10 times EBITDA.
 We all know, we may know that last year's record sale of BetCity to Entain was valued with higher multiple. So the total casino value was set at 300 million euros. And also it can increase after up to probably 850 million euros, depending on the performance.
 So actually the news say that it was probably closer to 20 times multiplied by EBITDA as compared to what I suggest 5 to 10 times.
It is a very protected market. Three, just three casino brands would, um, make up two or two thirds of the market itself. So it's really protected and it's a high, high, you know, safe investment because it's hard to get a licence there. And you really have all the way to explore the market.
 Another thing that affects the earnings multiple is industry trends. What is the consumer behaviour, what is the profit margin within the market or overall? So it's really interrelated, because as the profit margins shrink, the industry as a whole shrinks.
So it means that the projections, the projected sales are, you know, more negative. So it's good to sell when the industry or the geomarket is really stable or better still growing. So the more hot things like CryptoCasino. Like Instant VIN Casino and all things related to it in the affiliate world show more active consumer behaviour, higher profit margin, more loyal customer base.
So, you know, industry trend is very important because it can add up to the multiplier itself.
 Also, the third thing is the recurring revenue potential, which is monthly recurring revenue, annual recurring revenue and so on. Most of the time it's like a SaaS model. So this is something that you subscribe to and it goes on to charge or debit your account on a monthly or yearly basis. So it means that a casino site or an affiliate site that can really have a customer base that continues to buy on a recurring basis: that's a more valuable asset to the buyer and the multiple can actually go high because it shows the stable customer base, it can show the business model that's built on recurring revenue, like subscription and so on, or any kind of business model that involves subscription, which as I said is a great sign of stability and profit potential.
 The fourth argument is assets. The assets can also add significantly to the multiple because those assets are the employees, the long-term partnership relationships, the customer list, the customers and so on. So if you have some good assets, you can use them in negotiations.
 And then there's things like management effectiveness, management maturity and the overall independence of the owner. So if a business is independent of an owner, for example, it's clear in the affiliate world because many affiliate sites are run by the owners themselves. So it means that if a site can really work well without an owner, it's also a good sign to add more to its value multiplier.
 Finally, let's talk about marketing, general theme marketing.
Marketing in our world is SEO and social media presence. These things are really important. Well, you could say that they are actually priced into the revenue. Yes, absolutely. Because SEO is something that drives revenue. But a healthy SEO good websites, especially the length of the life of the domain, good, stable growing social media is something in addition to the revenue, is closer to brand equity and so on and so forth.
So these are also very important things that can affect the multiplier.
 Overall, let's finish it with two more things, which is operational effectiveness or efficiency and cash flow stability. It's about how effective your team is in using the money, spending the money because it's also a good sign of the health of the business if you can demonstrate operational effectiveness.
 Cash flow stability. It's not like you're making money one month and then you're sitting without money the other months and so on, and finally the projected sales, if it's clear from your paperwork how easy it is to project sales for the next period. Then your business is predictable and it's also a good sign as a way to grow and multiply.
It's probably all about things that influence the price and make up the overall formula of the price or valuation of your business. If you like this, please leave a like below this video. If you have any questions for me, you have my email here on this report.