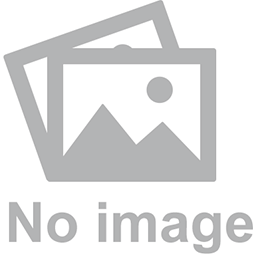 2023-06-26
Who is a casino after all? How dapp casinos challenge the old triad
So, we have the 'old' triad of substances that are mostly responsible for what is called a casino experience. These are:
casino games provider,
casino platform,
casino owner (people).
Let's take a look at what they actually do towards ensuring the gambling experience and what are their respective roles.
Traditional online casino concept
Casino games provider in a 'traditional' online casino concept
responsible for the gambling experience itself,
take the biggest part of the money pie,
does branding and differentiating,
yet, feel comfortable as they take no responsibility for the problem gambling, etc.
Apparently, casino games providers like MicroGaming or NetEnt are the first things that come to mind at the word 'online casino'. They invest in their branding and they produce a thrill. If you don't have them on your roster, maybe you are not a real online casino? But the problem is that it's mostly the PR or ... the history. Microgaming is merely a casino platform if you like, they only provide a tech side to their games while the whole game portfolio has been licensed to GamingGlobal (that inadvertently failed to install their brand as yet). NetEnt has lost its shine and glory with the core people leaving the company and starting Relax Gaming, etc in a greedy war for numbers. The loud releases have gone and the online slots industry is stagnating due to the lack of ideas and a fear to lose it all to newcomers (which is only a matter of time).
Casino platform responsibilities under traditional approach
responsible for tech stack, payments and support,
bring together many casino games providers (ensures competition),
plays crucial role in uninterruptedness & soundness of the casino experience,
also, is a shopping vitrine for various add-ons and 3rd party services.
Casino platform has gathered momentum on the wave of people wanting to start a casino. As a business of newcomers, the online casino business is a land of platforms that empower newcomers (see more details on my Substack for the scenarios of future transformation of the iGaming market). The balance of power has shifted in their way now. Business starters want it all and at a good price, so this is where casino platforms find their strength. Responsible for game assortment, payment integration, support & the mere tech soundness of the project, the casino platform gives a way to the business to many small and medium sized investors.
Casino owners (VCs) responsibilites
responsible for the balance sheet & keeping business solvent,
take the biggest share of responsibility as players' money.
chooses an existing casino platform or creates casino software from scratch
as a licence holder, takes all the responsibility for licence breach, bears all the fines, etc.
Casino owners are Venture Capitalists (VCs) who are lured by 25%+ ROI. They set up a business and acquire or white-label a licence (see here more details on how to start a casino using turn-key or white-label solution). Apparently, they bear all the risks, but their share of the pie may sometimes not exceed that of the game provider, plus, the bankruptcy shadow is all over the place with a survival rate of pure newcomers at 5%-10%. Their business is risky and the break-even point has to be 12-18 months from the start (see here for more details on casino break-even point planning). Only after they break even and feel a solid ground, they may start building their brands, which takes years from the start of operations. Till then, they are not real casinos but mere vehicles of games and enablers of gambling.
What's wrong with online casino role?
To answer who a casino is exactly is to say who is responsible to be at the pinnacle of long-wait changes in the industry.
But, what's wrong with each of the pretenders to be a casino right now?
Casino games provider problems
resistant to changes,
unwilling to regard the player,
expansionist (M&As),
pursue the fake agenda and do 'name dropping' (like iGaming, gaming, entertainment business).
Casino platform problems
install the artificial competition between the game providers & contributes to the 'bad strategy' of industry
selfish, tries to chew out the part of margin from other participants (game providers, game aggregators, affiliates)
facilitates 'democratisation' of the online casino business, which only brings the rate of bankruptcy up.
Casino owners problems
due to a low entry threshold, often have little to know knowledge of the business
keep the game of numbers rolling: start up more & more identical casinos by day
greedy as they manipulate the KYC & safe play requirement in order to make high rollers (VIP) lose even more
self-satisfied and ignorant of the 'Game' themselves.
How do they permute?
Casino games provider become casino owners (Playtech launches Caesars casino)
Casino owners buy Casino games provider (LeoVegas acquiring Push Gaming)
Casino platform is (once used to be) a casino owner (Nexto gaming re: Campeon casinos).
Three faces of the same situation? Upstream challenge
Dapp casino take the existing structure of gambling market by storm.
Casino games provider in a dapp casino concept
not vitally important any more, the casino is about being 'provably fair', a new category;
can be replaced by in-house or licensed instant win games, branding is less appealing;
there is a huge demand for new gen game providers, like Turbogames, etc that charge less & bring provably fair games.
Casino platform in dapp casino concept
redundant, games integrated directly
provision of payment function is not relevant for dapp casinos either
support function is reinvented using community guides & messengers.
Casino owners in decentralised on-chain gambling
casinos are owned by the community, who hold tokens and receive dividends as a part of casino revenue
DAO-treasury, better governance
decentralised casinos don't take players money
Curacao-licence (as an interim solution) or no licence at all.
The weak points of both traditional & dapp casino concepts
With traditional casino industry, the government is a regulator and she ultimately tries to impose a 'sin industry' path thereon, which is allocating gambling only those who can economically and morally bear the risks of it.
With the dapp casino industry, the government still has a long way to go (slow thinking) before she can effectively regulate it, yet the aspiration that the industry can self-regulate is still to be proven. The actual answer to problem gambling may come from ensuring a player is both a loser of the money (as a result of gambling) and a winning of dividends (as a co-owner of the house).
Dapp casinos to take note of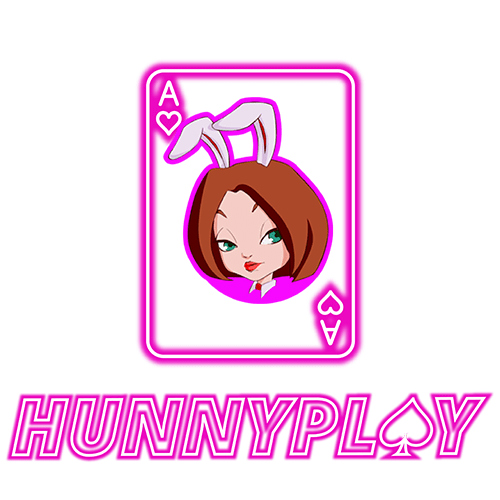 Referred to as Top iGaming destination built in Chain. NFT Marketplace, DAO treasury and a Farm Yield Aggregator.