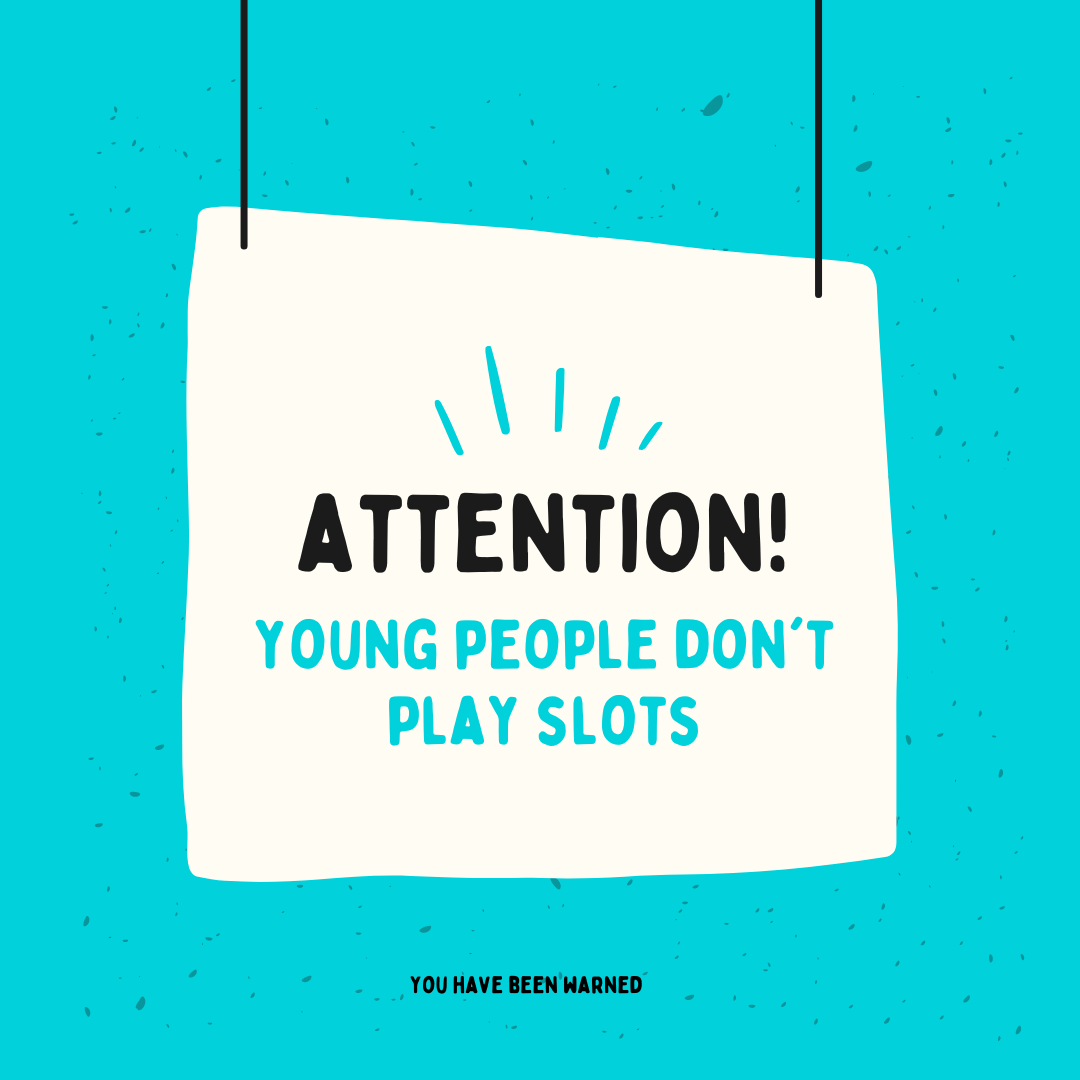 2022-12-09
#1 problem of the casino industry: young people don't play slots, at all..
#1 problem of the casino industry: young people don't play slots, at all..
One of the strictly kept secrets of online casinos is that the majority of real money gamblers are relatively old. If you look at the data from an online casino CRM you'd see that more than half of players are older than 45. If you look at the players' value, 80% of online casinos' income is generated by 45-70+ year old players on average. Is it a problem at all? Yes, it is.
Another shocking truth is that young generation does not like slots (and it is not even about money). If you'd interview them up, you might see that they [lawfully] consider most online slots games dull: who would keep spinning the reels for more than 20 times? Again, there are so many more fun ways to gamble online, including sports and, most importantly, cybersports. But the bad news does not end here: even sports like football have been losing their appeal to the younger generation too, but mostly to the conspiracy of the holders of broadcasting rights. What's left is cyber-sports. A shiny domain of fresh new generations out of reach of online casinos.
They say, again, slots are dull because they are not social... So, we will fix them like through BeyondPlay and they'll shine again. Aha. It's deeper. I even think 'social' has become a new power word - just like 'corporate culture' once - it explains almost everything in the world of 50+ year old C-levels of online casinos chains. And companies like BeyondPlay know it... The thing is that social is not anymore that magic 'social' as online casinos chains think. As one person said lately about social aspect of football:
"I can't speak about the whole country, but it's definitely lost its shine amongst my friend group. 20 years ago our entire social calendar used to revolve around football matches, both club and international. These days it's almost unheard of to bother with club matches, and it's even a struggle to get everyone together for World Cup or Euros games. We still meet up regularly, but football isn't really a feature any more."
Do you personally subscribe to it?
However, good news is coming from the silent wings of the cyber-sports world. Cyber sports content providers like BETER know that they already own their audience and they are looking to the online casino world. Looking with hope to start making slot games that will help them monetize their audience further and better. But, cyber sports 'money bags' are yet to understand that young people don't play slots, in the sense that THEIR audience does not play slots. I know that because I have recently consulted one of the cybersports companies looking to use whitelabel game studios in order to create slots for them and distribute them down their ecosystem.
Cyber-sports content provider have built their 'fine' ecosystem supplying cybersports and sport betting content to the old school betting giants to only to serve as a small and 'extravagant' porting of their offering as well to the new crypto betting brands, in which case they'd account for a huge portion of the operators offering. Therefore, putting casino games down the same route will give them a good chunk of market share at least on the emerging crypto-side of the gambling world.
Now, let's imagine Cyber-sports content providers... They are, at once, a source or traffic and a way of monetizing thereof. Think of them as slots streamers if you like: but ones that have hundreds of events monthly. Obviously, they will sit to test my initial hypothesis of a slots' game being a game of 'olds'. When confirmed, they will need another type of game: it is easier than getting another audience.
Apparently, it will take several rounds of iterations to build and test a new real money game (RMG) that fits the audience. Here we have Turbo games / Crash games that are surprisingly well understood by younger audiences. Do you thing these games are dumb? No, they are straight. At least, they can explain the actual rules and logics, by contract to the majority of slots providers. The latter will release a short file that's not even an advert; arrogance of its own kind. Apart from Turbo games, there are studios like RAW Arena (Leander games) that build other types of RMG games. Or Golden Hero that builds patchicoesque slots easy to understand by anyone.
This gets us to another important fact: slot machines games has gotten quite complicated. Moreover, they developed it's own narrative where new players simply don't fit. Think of it: slots have come to copy each others ideas, features and board designs 'en masse' but would call the same thing differently - to create a fake agenda of distinction. So, a new player has to figure out the difference between, for example, 'respin' and 'reaction' or avalanche reels and tumbling reels where there is no practical difference at all. Moreover, slot producers are mostly bad at technical writing, so to understand how a slots plays only takes to try it.
Je traverse ..
I return here to my initial thesis: young don't play slots. They don't do it cause they don't like it. A perverse sense of nostalgia is not yet known for them, the soothing meditation on rolling reels in the evening is not even necessary to them, so why play slots at all? The lifeline of the 'slocial' cannot not help here, as it could not even help in the case of football [not being actually social anymore]. New kings from the land of cybersports are preparing to take the kingdom of slot game providers by storm. They will have to reinvent the very idea of slot game / RMG game in order to fit their crowd, that's for sure. And like a Roman Empire before barbarian surge, slot game providers have developed a hard to understand vernacular of different words meaning the same: we are stagnating.