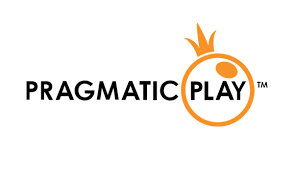 Best Pragmatic Play Slots Of All Time
Welcome to our collection of the best Pragmatic Play slots of all time. This time we will be taking a look at some classic machines as well as name a few of slots in our hall of fame. And of course, we have picked five of the best the week things belong on the grand stage.
Pragmatic Play have been in the game for a good few years now, and are reaching high levels of popularity in recent years. There's a good reason why they have been pumping out awesome quality games like crazy. Let's start with Honorable mentions, i.e. games that we think are worth your attention, in no particular order: Pirate Gold, Hercules and Pegasus, Vampires vs Wolves, Sweet Bonanza and Aladdin and the Sorcerer.
And the Top 5 all time hits among the Pragmatic Play slots are like this.
5. Madame Destiny
Number five, the Madame Destiny. First on the list, we have them a Madame in all her glory. This is one of the first high volatility programmatic play slots, and it still remains to be a success to this day, while the maximum win potential may not be as high as some of the newer Pragmatic offerings and is still an awesome game to play. The variety in the game is not too over the top, and reaching high multipliers is not as impossible. While the maximal win roof is not that high it's still the charming nature of the Madame Destiny that has snuck her into the list at number five. 3X multiplier on all wins during the free stands bonus game which can lead to some pretty crazy wins number four extra juice.
Madame Destiny Big Win
Well, it hasn't met its full release just yet next up we have something truly juicy.
4. Extra Juicy
It is one of Pragmatic plays upcoming slots Extra Juicy first glance: it looks like another generic routine slot. The look may be deceiving. There isn't too much going on to the base game. Other than to way when combinations, but it's the bonus game that really adds. While playing the game, you might notice that there are big, bold letters stating that you can win up to 60,000 X and hey they're, not lying. That's exactly how much the free spins game can pay out, especially given the fact that you can retrigger the bonus game multiple times and accumulate a progressive multiplier of 16x per win. Now, obviously, the probability of actually hitting that is really scarce, but even a progressive multiplier that leads to a 12x can pay. Great
Extra Juicy Big Win
3. Peking Luck
Number three: Peking Luck. Well here we have a slot where the largest possible maximum win potential of all the slots on this list with a whopping 180,000 X, not a lot of non jackpot slots. Have such a tremendous wind potential, but Peking Luck is certainly one of them well, overall, the gameplay might seem rather standard, especially in the base game.
It's the bonus when the fun begins says you can pick from Cyril masks to choose boats or priests in amounts and multipliers. It's certainly a wild ride, super high volatility and insane win potential. A well-deserved third place
Peking Luck Big Win
2. Da Vinci's Treasure
Number two: Da Vincis Treasure. Treasure is a truly adventurous hunt for riches. By far this is one of the most original and most exciting Pragmatic Play slots. It really does have everything any slots' player would want from any slot such as a fine variety of features and an awesome wind potential of four to eight hundred thousand X. However, if there's one feature that any player is really looking for in this game, it's the progressive free space, there's no reason to amarelle you, the other remaining bonuses with a price picker and Map Quest.
They cannot reach the wind potential that the free spins may provide and nonetheless can provide a quick booster balance to keep the adventure rolling. Also, despite all the technical aspects of the game, this game also marks the introduction of Pragmatic Play wearing its own Explorer Dude. Every serious game provider needs one seriously.
Da Vinci's Treasure Big Win
1. Wolf Gold
This one is the Pragmatic Play classic, the one that has stood the test of time. Well. Is it the most wallets out of slots?
Wolf Gold is certainly is the one that comes to mind when you think of Pragmatic and there's a good reason why it remains on top of the game lists on online casinos. It has the perfect set of features to keep a player engaged and manages to keep the gameplay exciting. When it comes to the base game, you can encounter the money we spend feature that can replenish your balance to keep you going, and you can also fly into stacked wilds that allow for an extra opportunity to connect the symbols across the reels.
The real trick, though, is the bonus during free spins reels, two three and four connect into one giant symbol that can include the wild. If you manage to hit it as slaughter, really it can make you go Holly a well-deserved number one.
Wolf Gold Big Win
Video Review