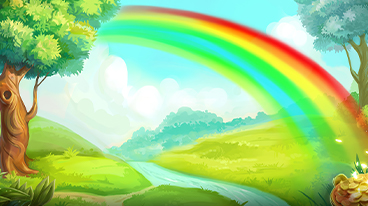 The Best Irish Themed Slots Ever
Irish slot games are a dime, a dozen with the imagery of leprechauns pots of gold and the reels of a slot going together like well the irish and slots. Apparently, this can make it exceptionally hard to find an Irish themed slot, that's actually worth playing lucky for you. We've gone to the trouble of testing a heap of them out and can now return to you with our picks for the best Irish themed slots to play at the casino.
5. Shamrockers
Shamrock Isle has won us over immediately by actually having a sense of humor. With its Irish theme, instead of just going for the tried-and-tested Irish motifs, shamrock isle turns the stereotypes on their head by offering us a slot themed around leprechaun rock stars, and thankfully the game itself isn't so bad. Giving players the chance to win big thanks to a combination of a free spins round and random rock star reels where special real-sized symbols are added to the slot to give you a surprisingly big win.
Shamrockers slot video review
4. Rainbow riches Pick'n mix
Rainbow Riches pick'n mix is two slot games at one players can choose to just enjoy the face game in which they will experience a well-made slot which comes with wild symbols and a free spins Bonus round, if players decide to venture into the additional pick and mix bonus features, however, they can enjoy even more ways to play. The bonus mode of the slot removes the reels and replaces them with a single bonus. Wheel players will spin the wheel and, depending on where it lands, can get five free, spins straight away or they might enjoy a special bonus round. That is a mushroom pick and collect bonus game where players turn over mushrooms to unlock multipliers on their wager. Rainbow riches'n mix gives you the brilliance of the original slot, combined with the excitement of an entirely fresh quickfire bonus round, giving you twice the slot all wrapped up into one sing packaged.
Rainbow riches Pick'n mix Big Win
3. Emerald Isle
Although we complemented shamrock curse of putting a twist on the standard tropes that come with an Irish themed slot, we're going to have to go back on ourselves to the Emerald Isle, which goes all out on the stereotypes. However, what comes from this is an incredibly relaxing slot, that's complete with a colorful art style, graphics that are incredibly easy on the eye and music that's soothing to listen to while you play. Emerald Isle may come with only a single free spins bonus round, but the aesthetics of the game make it a joy to play and help you to appreciate how good a simple fun experience can be.
Emerald Isle Big Win
2. Isle O'Plenty
Isle O'Plenty may not be the most Original or most thrilling slot game ever produced, but it has one huge ball in its court. Ilo plenty is part of the igt mega jackpot range of progressive jackpot slots, whatever it lacks in features it more than makes up for with the multi-million pound progressive jackpot. That is also fed by the two other slot games in the mega jackpot range. What you get is a slot that has the potential to hand out life-changing money with just one spin and that's good enough for us to put it among our favorite Irish themed slots.
1. Diddly Diddly Dosh 2
Diddly Diddly Dosh 2 throws off the boredom that an Irish theme usually brings to a slot and gives players a heavy dose of excitement by patting itself to the brim. With bonus rounds, players can unlock a range of bonus rounds which includes a free spins round, an instant pick and win multiplier, a high payout clover, picking collect game and a board game jackpot round. If you want a slot that has the potential to pay out huge wins that might even rival those of isle of Plenty, then didly didly dodge to is an old but still thrilling slot game thanks for watching another top five from us at mobile slots. For you, if you enjoyed this, video, then give us a like, and you could even subscribe to get all the latest updates from us. Every single fortnight see you, then
Related Video: