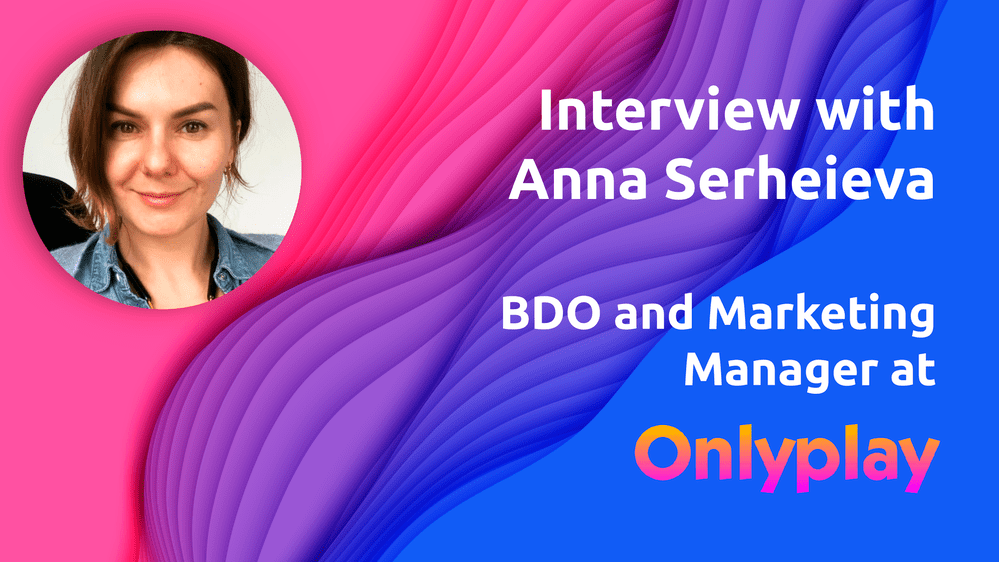 2022-05-27
Anna Serheieva, BDO and Marketing Manager at Onlyplay: "A nice joke today becomes a great game tomorrow."
Right amidst Onlyplay's showcasing at CasinoBeats Summit in Malta on May 24-26, 2022, Anna Serheieva, the innovative games provider's BDO & Marketing Manager, has kindly agreed to give an interview to MyCasinoIndex's Marketing Manager, Olena Androshchuk.
First of all, Mycasinoindex team wants to say thank you for this interview, now that there's so much going on in your homeland, as Ukraine is being aggressively attacked by the Russian Federation in a genocidal war against the Ukrainian nation.
A: Thank you for your support. Indeed, the situation is awful and inhuman, what's going on is a heart attack of the 21st century. It is impossible nowadays to stay away, this war made Ukrainians suffer and brought so many innocent victims. It touches all the industries and the global economy, so we have to talk about it to make the world aware.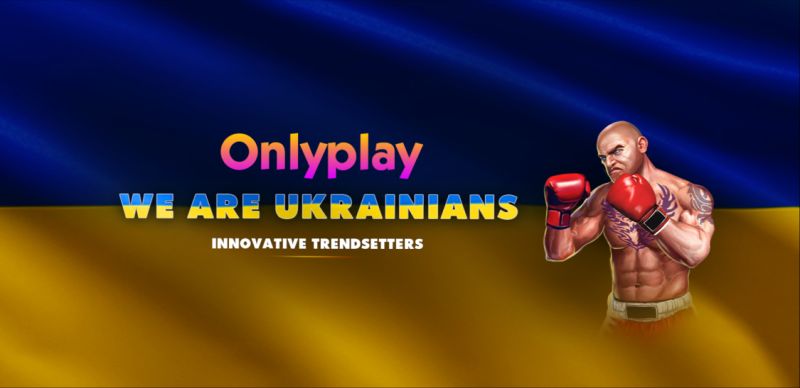 Let me ask you, for Onlyplay as a Ukrainian-based team and yourself in particular, how the Russian-Ukrainian war is affecting the business? Are you in a safe place now? Tell us more about your team, please.
A: Yes, before the 24th of February we had an office in Kyiv, and currently, we are a fully remote team. Four of us relocated to Europe, but all other teammates are still in Ukraine. The war has demonstrated how good our team is. We have been working reliably, we've been launching new games created under missile attacks in bomb shelters, and we've been making new deals. The war made us extra flexible in our plans and pipeline. I will leave unsaid all that stress and horror we experienced since the very first day of the invasion, just admit we were holding together online supporting each other.
I know that Onlyplay managed to showcase the products at ICE London in April 2022, and now you are at CasinoBeats. Was it hard to make it happen?
A: That was incredible and extremely useful to be at ICE London. We planned it before the war, then canceled, and last-minute reordered our stand with 2 of us already relocated to Europe. We got a pool of clients and rich feedback about our games both from operators and from our competitors as well. We've got the words of excitement from the list of providers, industry giants, GameArt, and Pragmatic Play to name a few, who spent a lot of time near our stand looking for inspiration. They admitted the high level of our arts, graphics, and extraordinary ideas implemented in Onyplay's games. ICE definitely showed us that we move in the right direction.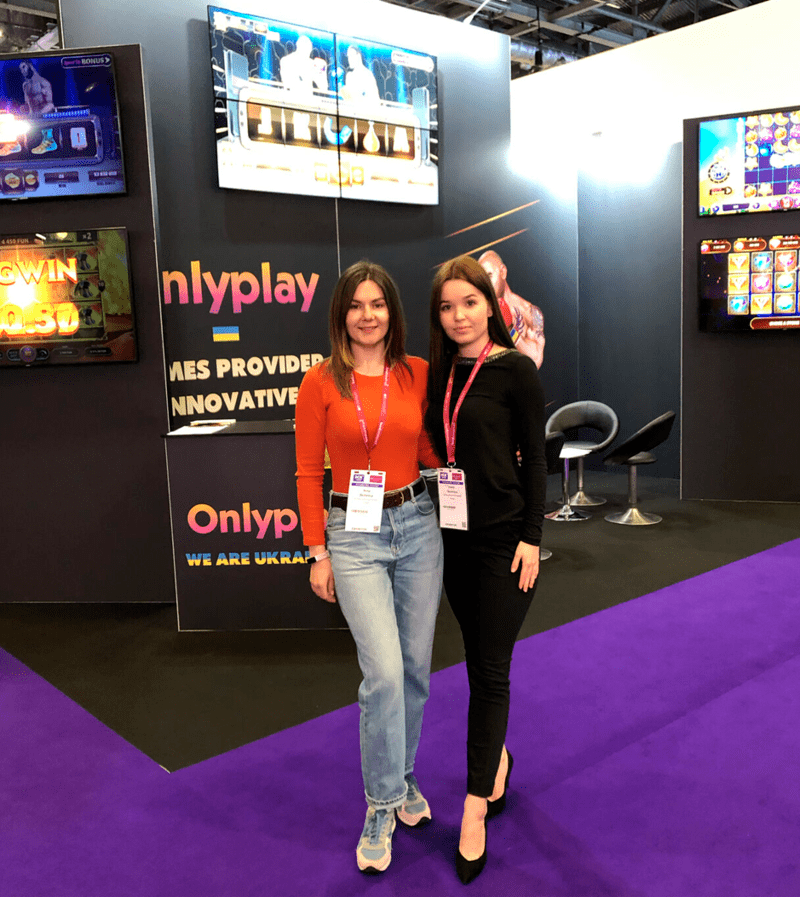 Talking about the features we brought to CasinoBeats, I would say our main advantage is gamification. We have the list of games improved with various gamification features. For instance, Lucky Punch with progress feature and progress save, and a boxing match embedded, or Myth of Bastet, having three different high-quality animated meta games inside, or our unique skill-based TNT-booster in Juicy Crush.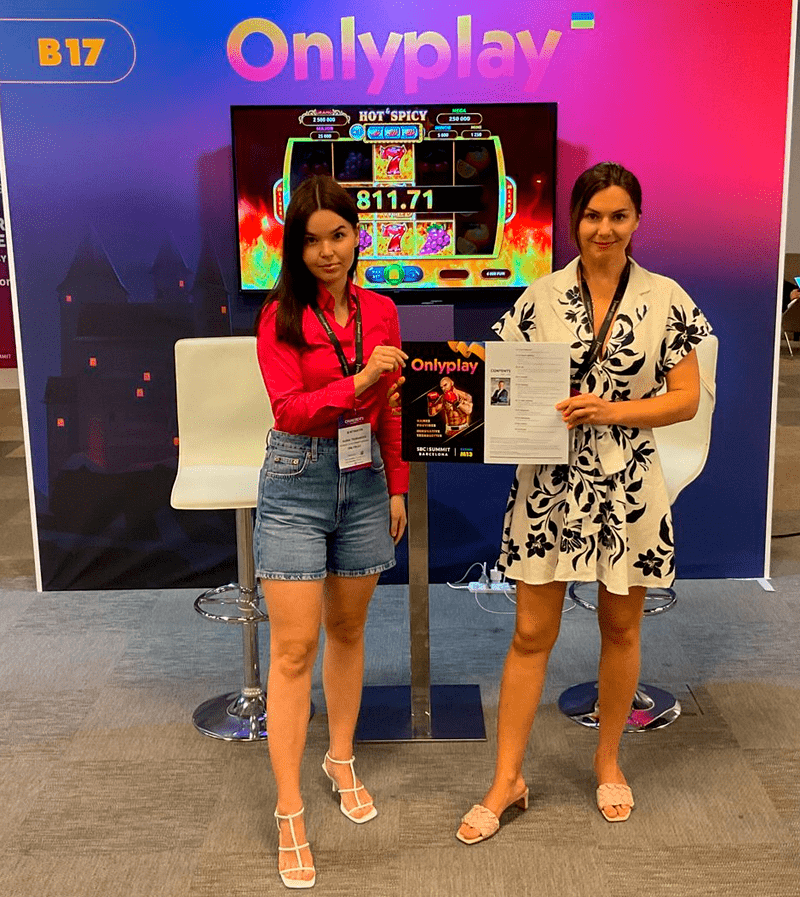 Our next stop is SBC Barcelona, and other key events in the industry.
Onlyplay is a pretty young company boasting an impressive gaming portfolio, is it hard for you to compete with global iGaming moguls? What are the benefits that let your games stand out? And are there any major difficulties?
A: Thank you, we're doing our best! I often tell our team that meetings with potential clients are a pleasure for me since I sincerely love what we offer. Of course, the market is full of a variety of games and providers, and considering that we focus on the creation of unique solutions, games with unique features, and how it benefits both casinos, and players. Our team experiments with game mechanics and gamification, adds social gaming features and skill-based elements. For instance, our Juicy Crush is a cascade mechanics slot with an exclusive TNT-booster, a feature fully developed by our team, taken from social gaming. Or Lucky Punch - rich in gamification, this game has animated characters, game scenario, entertainment with a boxing match, multiple opponents, dynamic tournament table, total multiplier growth, bonus game, progress feature, and progress save allowing to leave the game while the player goes for vacation, for instance, and then he returns right into where he stopped. This feature keeps players in the exact casino, so it works as an anchoring feature for operators as well.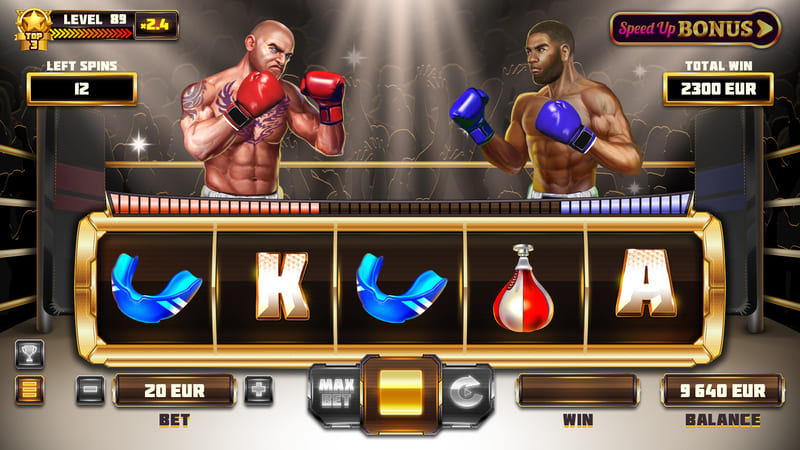 How does the Onlyplay team find inspiration for creating new games? What kind of research do you conduct to make sure your new titles will become successful?
A: Inspiration comes from many sides. I would say our team is open to any idea. A nice joke today becomes a great game tomorrow. Just like our Royal Kitties, an amazing animated slot with gamification, where the cat behaves like a real cat, dropping things down. It is an element of fun, but it also brings the opportunity for extra wins in the game. And the live prototype of the main character lives together with our CEO.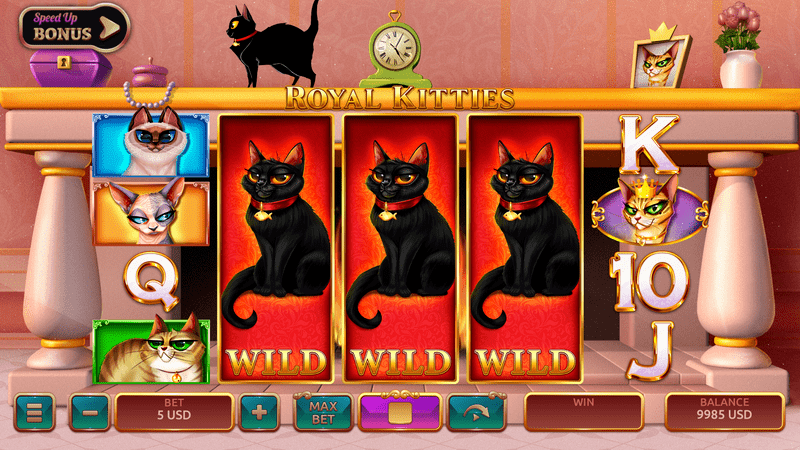 That is just one example of inspiration. Of course, we research the tendencies in the market and nearby industries and explore local markets and their preferences. We mix gambling with other entertainments. Fearless experiments in our solutions are guided by our belief that the market needs not only to create something new but also to attract some new players and expand the audience. So we create games today thinking about tomorrow
Are there any particular geographies that you target, and does this influence your game themes, for instance?
A: We're interested in expanding globally. Step by step, Onlyplay applies for licenses and certifications, currently, we're open for Curacao, and work on MGA license achievement already. UKGC is in the pipeline and we'll see what's next. Also, we're exploring Northern Europe and Baltic markets, so expect to get certifications there soon.
You started out with crypto games, Ethereum in particular, some of Onlyplay games can be described as "provably fair" and let players verify the fairness with winning charts, will you be introducing this feature in your upcoming gaming products?
A: We are a crypto-friendly games provider, our clients can use any cryptocurrencies and tokens, not only Ethereum. Our Lucky Clover game in its early editions was implemented into a real crypto stock exchange.
We had interviews with other game development companies and many of them tend to work with iGaming platforms and have no direct interactions with single casino operators. Tell us about your communications with casinos and end-users.
A: Onlyplay highly regards being in touch with casino operators, since we can easily plan marketing activities, check if all games are present and if not - sort it fast. As a game provider, we do not communicate with players, but of course, we appreciate casinos giving us feedback on the experience they get with our games.
How would you describe your ideal player?
A: I would say there is no ideal player. Operators compete for the pool of players consisting of many audiences. Our games bring new experiences to existing audiences and expand the pool with new players. So we form new players and create games today thinking about tomorrow.
Anna, thank you so much for your time and this lovely conversation that we had. We wish you and your team peace and prosperity in all your business endeavors.