Big Bad Wolf Slot by Quickspin
Verified Casinos to play this Slot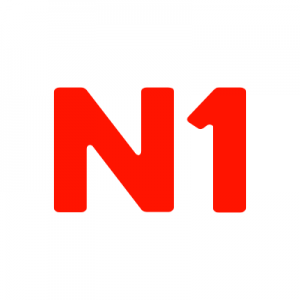 N1 Casino
50% up to €100 + 50 Free Spins on Starburst
Informer
Since last week, the Affiliate Sites Index of Big Bad Wolf game fell by 2.90 points (3.30%) to a current level of 86.4. The Index Monthly Median is 87.15.
The Index is currently based on 10 authority critics Reviews with scores.
Big Bad Wolf casino game position with Best Slots Ranking changed over the last week from Top 500 in General rankings table to Top 56 in Rankings of slots that have 10 or more scores.
The main reasons of Index change is addition of new critics reviews: Casinobloke Big Bad Wolf review with a score of 91 was added, which resulted in 2.90 points.
The anchor reviews that support Big Bad Wolf Slot:
Johnslots

: 100

of 100;
The gambler bay

: 94.1

of 100;
Casino Online Rating

: 94

of 100;
Next Week Prediction: 2.90 points (3.30%), the slots Index trend is strongly downside.
Slot Machine FAQ
❓ What is the RTP of Big Bad Wolf?
✅ Big Bad Wolf offers players a higher than average RTP of 97.35%. However, this is a theoretical figure only.
❓ What are the Big Bad Wolf Game Features?
Reels: 5,
Paylines: 25,
Layout: 5x25,
Betting Range (€/$/): 0.25-125 Bet.
❓Who created the Big Bad Wolf slot?
✅ Big Bad Wolf is one of the most known slots from Quickspin. It is a part of massive collection of great from Quickspin casino slots that you can try online right now.
❓Does Big Bad Wolf have free spins?
✅ There is a free spin feature that can switch on free spins over available gameplay levels.
❓Can I play Big Bad Wolf for real money?
✅ You can play Big Bad Wolf for real money in almost all primary online casinos, as it is an famous Quickspin slot. Check out our advised casino to help you choose the right.
❓ Where to play Big Bad Wolf?
✅ MyCasinoIndex has created a ranking of online casinos with Quickspin slots. Explore the highest ranked verified casinos with Big Bad Wolf slot machine.
❓ How do I play Big Bad Wolf on mobile?
✅ You can easily access the Big Bad Wolf mobile game through a casino's mobile-friendly site. On your mobile or tablet, just use the browser, visit the casino's site and register.
Slot Features
Software:

Quickspin

Big Bad Wolf RTP:

97.35%

Bonus game:

No

Free spins:

Yes

Coins Per Line:

1

Reels:

5

Coins values:

0.01 - 5

Pay Lines:

25

Min - Max Bet:

$0.25 - $125

Max Coin Wins:

1000

Max win:

$5000

Wild symbol:

Yes

Multipliers:

Yes

Scatter symbol:

Yes

Autoplay Option:

Yes

Progressive:

No

Slot Type:

Video slots
Advertisement

Slot Reviews by Affiliate Sites
Positive:

9

Mixed:

1

Negative:

0

No rating:

1
Slot Reviews by Users
Positive:

10

Mixed:

0

Negative:

3
Stephensgatia
As mentioned, when it's cold.. it's ice cold.

The frustration of never seeing a good final round, once the pigs are in the bag and the wolf saunters off, it doesn't seem to matter how many free spins I have left.. as soon as all spins become worth 2x it's pretty much a foregone conclusion the dead spins are coming until your spins are gone with nary a hit in sight.
Cagyes Satanobrien
guess on the bright side five symbols means you should see the bonus round a little more often than if there were just three somewhere on the reels, but I do wonder why Quickspin couldn't have added just a little bonus for more than three!
Willdson Evilwis
Extra Wilds, yes, but without any win multiplier, they are not that good at all! Yes, I know there's a 2x multiplier that can be won in the Free Spins game, but reaching that level isn't an easy task by any means. I couldn't even reached it in my few plays on the game, but I'm not going to waste more deposits just to try and get them! Nosirree! I've got better games to play on!
Rainvan
The preceding statement may very well be the reason you find it in the TOS/Bonus Rules on so many casinos, taking top billing on the list of games that don't contribute to bonus play-through or contribute at a reduced rate.

It's not too often I find myself rooting for the villain, but many time I've found myself asking for just "one more wolf" or "C'mon! MORE WOLVES!" This may tie in closely with my general disdain for piggies in almost every slot game they appear in and the long running rivalry I've found myself caught up in between myself and those dirty, dirty piggies who steal all my money!

So yes, I'll admit it.. It pleases me to see the wolf blow down their house, to watch them scurry off to the next house where I can once again cheer for the Big bad Wolf to huff and puff and blow a few more stacks of cash in my Direction. Now of course, the wolf doesn't always cooperate, sometimes the piggies taunt, refuse to line up properly so they can be banished from my screen, luckily though when this slot is cold, it's very cold so I never stick around for long to allow them to tease and punish me firther, I simply wait for another day when the Wolf has the upper hand, the wilds start rolling, a single spin can last for a virtual eternity.. or so it seems sometimes. I've watched a single $0.25 spin respin and respin and respin all the way up to $30-$50 quite often, it is indeed a beautiful sight to behold.

I do find that once you move above the $0.50-$1.00 range it becomes much less friendly and even at $1.00 it's not often going to give out $200-$500 hits like some of the other games in the Quickspin family, but it will consistently give $50-$100 bonus rounds and respin frenzies that will build slow and steady to a rewarding payout if you don't rush it and just enjoy the show.
Jamereekal


It's a nice idea and makes it possible to get a very large number of wilds on the screen in the right scenario, but I played a thousand spins or so on the game just now and only managed to get all of the wilds lit up one time, so I think it's fair to say it's a very rare occurrence. Nevertheless I do like the idea because unlike receiving a simple multiplier boost, the further you get along the wild meter the better your chances are of scoring a subsequent win.
Rainvan
The reels do not spin like normal reels. When you win, the winnings symbols disappears and more symbols falls down to replace them and create even more winnings. The reels will keep on dropping as long there's a winning combination on show and it won't cost you any spins.

Now I am not a very big fan of slots that has this type of style with falling symbols every time a win is created, because I had such bad experiences on Gonzo's Quest. The fact that not just the beehive act as wild, but all the other pigs too can be wild provided you have a good round with 6 successful wins after each other within the same spin, made me try this slot. Every time you have 2 consecutive wins, a pig becomes wild, another 2 wins and another pig becomes wild. You need to win 6 times consecutively to turn all 3 pigs wild, making 4 wilds available at your disposal.

Now you have 3 little pigs which is your high paying symbols and the standard symbols. The wolf is scatter and landing 3 of those enter the free spin feature. 10 free spins are awarded and the blowing down the house feature begins. During free spins a full moon appear on reel 5, which gives you a chance for more free spins and even add a multiplier to the game.

I had 1 big on this game which was about x50 my total bet, but never bigger than that. Sometimes the free spins feature pays little as well. I think this is a great slot with good potentials of winnings and I enjoyed myself on this slot.
Mashherrera
I'll go wolf hunting only when I have to, otherwise, I'll stick to the oceans, the lakes, and the wild wild west, hehehe.

A game by Quickspin. Argh! Not my favourite game provider at all. It reminds me of another provider's name that is currently at the bottom of my playlist. But never mind. The Big Bad Wolf, plays with 25 paylines, with a Swooping Reels feature. A Swooping Reels feature? Hmm. Just another term for Rolling Reels, or Free Falls, or Avalanche. But are the symbols really being swooped away? Hmm, not as I see it. They are all being blown away by the wind. I don't see any eagles or vultures swooping down on those symbols, can you? So why call them Swooping Reels, I just cannot figure out!

In this swooping game, the Beehive is the Wild symbol, 5 of them paying 40x the total bet. Damn low! No doubling of wins, no expanding, no stacking, no nothing, just substituting. The Big Bad Wolf is the Scatter symbol, menacing looking wolf that, appearing only on reels 1, 2 and 3. 3 Scatters award 10 free spins and 3x the total bet win. Not a lot, but better than nothing. More free spins can be retriggered by collecting 3 Moons as they appear on reel 5. I can see only 4 extra free spins that can be won in any Free Spins game, so maybe this is the maximum extra spins anyone can get? Hmm, very low indeed! Or maybe, those 3 wolves can appear on the reels during the Free Spins game, to award 10 more free spins? I really don't know, because I haven't got any of those as yet. I told you wolves aren't good to me.

During play in the base game, every 2 consecutive wins would convert one piggy into an Extra Wild. 6 consecutive wins would convert all 3 piggies into Extra Wilds, for really extra wins. Big wins or not, have yet to be seen. I haven't got any. The most I got was the second piggy becoming an Extra Wild, then they are gone back to square one. In my few plays on this game, I can count the number of times I got those Free Spins games. My last play gave me two Free Spins games, after lots of spins in between them, but none paid anything decent, with no payouts exceeding 25x my total bet. More like a disaster to me than anything else! I was too busy looking at the reels most of the time, that I didn't see that vulture swooping down and snatching away all my deposited money! Damn! Maybe that's why Quickspin people call it Swooping Reels. Hmm. I certainly got swooped away!
Rainvan


As with some other slot games such as Gonzo's Quest or Break Away here too, the reels are not spinning yet they are falling into place. If you have wins then all symbols that are part of these wins will disappear and on their place will fall another symbols. Personally I do not like such games as this, mostly because they are too slow for my taste. I like fast games and when the reels are spinning fast. But I wanted to try this game.

On my really big surprise I had a lot of success in this attempt. Already after only 3- 4 spins I came to the free spins feature. I got the initial 10 free spins but in this feature you can also get extra free spins. Although I have played with the lowest bet per spin of 0.25 Euros, my total win from these free spins was more than 20 euros. The sense was telling me to increase the bet with which I play, so I did. At first I increased the bet to 0.5 and later to 1.25 euros per spin. For a while i.e. for a little more than half an hour of playing here I was more than 100 euros in plus. More importantly, I have fulfilled a good part of the wagering requirements which I had, which at the end resulted to make a withdrawal. I also must to say that this game comes with good graphics and interesting animations. As such, it deserves to be highly rated. For Big Bad Wolf I give 8 out of 10 possible stars.
Drogguson
ring main game and also into free spins we can see pigs turning into wild symbols. I played this game a couple of times, sometimes I had really bad run on it and it ate my balance very fast. To pigs turns wild you need to have two win spin. For one of the pig, but there are also 2 more. So for all of them to turn out wilds, you need to have 6th wins. I think sometimes this is really hard to get, but when you receive all wilds there are nice winnings.

I had once free spins feature which pays around x40. Many times you can get a lot of wilds symbols during free spins and it is awesome to watch them how they bring you money. Also you could get two additional free spins and x2 multiplier on following wins by collecting the moon symbols. This feature is called Blowing Down the House. I think this is not so good, because you can receive only two more free games. I prefer to see much more additional free games not only two. Maybe they could set to collect more moons for more free spins not only two of them.

Otherwise I think this is one of the best games from this software. I also saw some friends playing this game and they have nice results after free games finished. I think I will play this game sometimes even in the future, but if the pigs won't change in short time into wilds I will change it. I don't want to spend much money on it.

Angegher
Personally I like this kind of games, because if we look at other slots that such a successful animation have no competition.

I had the luck that we gain in the first two spin immediately went for € 13 which is perhaps a double edged sword because people falsely encourage and later insane raises the stakes to be pulled in a ton of things even deeper into its own doom. My bet was not too big, so I went to the € 1.25 bet per spin so I'm pretty disbursed entered the research slots that bears the name of the Big Bad Wolf, maybe you are afraid of wolves, but here you can be safe only be afraid of their own naivety.

In this game it seems to me the resolution animation at a very high level and is one of the better-designed slot machines from NetEnt company. Now, back to the specific data and my experience while I was thinking to quit because I got into a little larger series of over 10 spins without winning, what happened was that I got five of kind combination of Q symbols and won € 15, after four spin again 5 of kind of symbols pigs and even more satisfaction because I came back to life.

Symbols of pigs me otherwise quite follow through the game and they gave me significant gains in moments when others become ruthless towards me. Finally appeared symbol of pigs that has a straw in her mouth and, as he was something more valuable I got € 30.50 so all ended well. In the end, when all things considered I went with + € 21 on earned rest, a lot of good slot and I played it again today some 15 minutes without significant gains.
Drekayder
I have to say that when I saw that this game was a falling reels game like Gonzo's Quest I was a bit disappointed. I usually never have any luck in these games. Even on Thunderstruck III never unlock the last bonus because of the rolling reels feature.

Anyway I wanted to try something new and I had a solid balance on my account. I started playing and after two wins I was surprised to see the number of wilds on the screen. After 6-7 wins the number of wilds was incredible. In one spin I managed to cashout over 90 euros. All of this from a small 25 cents bet. This was really amazing. I continued to play and soon got the 3 scatters which is the Big Bad Wolf. And again in the free spins I managed to unlock all the wilds so again all the piggies were extra wilds. After 5-6 spins I had another 80 euros plus on my balance. I read through the paytable and saw that every 2 consecutive wins turn 1 little pig into a wild symbol. So for 6 consecutive wins you get 3 extra wild symbols. That winning streak can last forever. This is where I saw the big potential this game has. It helped me make a nice withdrawal of 300 euros from my favorite casino Mr. Green and became one of my top favorite games.

Since then I have played this game many times and a few times it paid well. Whenever my balance allows it I like to try it because it can boost my balance very fast.
Titanbson
What is this, the dynamics of the game? Well to explain a bit what I want to say, here you need to watch with attention every spin you play and be careful at what you have previously won, and what you have at that particular moment on the reels. I will continue with some examples a little further.

The "Big Bad Wolf" slot belongs to the QuickSpin casinos (I ask myself, other new casinos where I have not previously entered?) and has 25 paylines. Until now I have played a Playtech slot with the same theme (the 3 small Pigs and the big bad Wolf) but so far I have not yet written a review for this Playtech slot. The theme of the two slots is known by everyone: each of the 3 little pigs make a home after his ability and then comes the wolf blowing on their houses to tear them down.

At every spin after a win the corresponding symbols are blown by the wind, there is a rearrangement of symbols on the reels and from the above other symbols fall. And now
it comes a rule that I never met before: after every two consecutive wins from a spin a piglet (of the 3 possible characters) turns into Wild in addition to the regular Wild symbols. So the more consecutive wins you have, the more Wilds are present on the reels. At some point you can have 10 different Wilds on all reels. What do you say about this? At each spin you have to keep your attention at how many pigs of each type you have (they are very common) plus to count the previous wins you had from that spin (the count is automatically kept in top right but still it captures your attention from playing). Therefore it is the first time I simply just do not know how many spins I have played. Maybe 100, maybe 300, but in the end I found myself with
12 Euro less.

From the paytable I understood that there are also Free Spins and even a "Blowing the House" feature (brought the Wolf itself) but although I played the game in the fast mode (the only mode you can play a large number of spins in short time) I had none of them.

Like I said, probably this slot is really good, but when you play every spin in part requires a lot of attention and is a bit tiring.
Sanderzuzu
st time playing this game was almost a year ago. It was on the new year eve. I know this for sure because not only the fireworks exploding outside but the game was giving me a bunch of luck at that day.
I was not a fan of falling reels video slots but there's no different between falling reels and rolling reels I know that now and that's why I love those kinda games just as much as normal video slots.
I made a deposit of 20 euro at casinoeuro and start playing this game with a minimum bet.
By the way, I was wrong about there was no different between the falling reels games and rolling reels games because there was surely 1 different between them : falling reels games have fixed paylines so you can't change the amount of the paylines.

When my balance reached €12 three wolves appeared on the first three reels and it triggered the free falls bonus round. Although this game has almost the same gameplay as other falling reels video slots like Gonzo's Quest, personally I find this game much better than Gonzo's Quest because in Big Bad Wolf the piggies can become wild if you get the chain-win.

In the night of new years eve I was able to win a total amount of €120 and that's a balance boost of €100. All the piggies became wild so big win is inevitable.
I am pretty sure I'm not the only one who likes this game.
Quickspin doesn't have a lot of games but I am sure they will in the future. I love their games and they recently have released a new game and I love it!
Login to write a review
Login
Big Win video
this game ! Mega Big Win ! Бонус по MAXBET за лайки
Big Bad Wolf online slot - Mega Big Win (382x) two bonus games
Big bad wolf slot - bonus heaven!
MEGA Big win casino slot "Big Bad Wolf" - Quickspin (Bet - 125 RUB)????
this game - Mega Combo with Freespins - Big Win