Lost Vegas Slot by Microgaming
Lost Vegas Slot Machine FAQ
❓ What is the RTP of Lost Vegas?
✅ Lost Vegas RTP is 95.77%.
❓ What are the Lost Vegas Slots Game Features?
Reels: 5,
Paylines: 243,
Layout: 5x243,
Betting Range (€/$): 0.3-45 Bet.
❓Who created the Lost Vegas slot?
✅ This slot is developed and published by Microgaming .
❓Are Lost Vegas free spins available?
✅ Free spin feature available on the gameplay.
❓Where can I play Lost Vegas real money?
✅ You can play this slot machine for real money in almost all major Microgaming casinos, but make sure you checked out our advised casinos first.
Slot Features
Software:

Microgaming

Lost Vegas RTP:

95.77%

Bonus game:

Yes

Free spins:

Yes

Coins Per Line:

15

Reels:

5

Coins values:

0.01 - 0.1

Pay Lines:

243

Min - Max Bet:

$0.30 - $45

Max Coin Wins:

22500

Max win:

$2250

Wild symbol:

Yes

Multipliers:

No

Scatter symbol:

Yes

Autoplay Option:

Yes

Progressive:

No

Slot Type:

Video slots
Advertisement

Slot Reviews by Affiliate Sites
Positive:

6

Mixed:

2

Negative:

0

No rating:

2
The Pogg
Play Lost Vegas using Microgaming casino software with 5 reels & 243 paylines, read the full slot review with recommended casinos ...
Casino Online Rating
Zombies are most commonly found in horror genre works and the term derives from Haitian folklore. These undead beings are featured in the next online slot we reviewed for you folks, so if you like playing games that deliver a unique, horror gameplay, be sure to give it a try! ...
Playcasinos
game -bonus features including scatters, wilds, free spins & 2 bonus games with a jackpot bonus worth 250 coins ...
Luckymobileslots
This Lost Vegas mobile slot by Microgaming provides plenty of fun and action thanks, in part, to the 243 ways to win reels.But mostly due to the fact that you can have a fresh spin of the reels by switching up which mode you decide to play in, and take your chance in two very different but fun free spin modes.A novel take on a zombie slot theme and one that no doubt many Zombie and Microgaming slots fan will enjoy all year round. ...
LCB
Take caution as you are about to enter a world filled with zombies and gore upon launching this slot offering from Microgaming. You will encounter the walking dead in this creepy title, which uses the famous Las Vegas Strip as its backdrop. Five reels, and 243 ways to win create a promising foundation for the game. ...
Keytocasinos
game machine by Microgaming allows players to select between two realities. Choose zombies or survivors to benefit from different features in free spins, or pick up extra cash during the base game's two random bonuses. Follow the review to see the full list of details about payouts and benefits. Also, see links to suggested casinos where this release can be played for free or for real money. We have also added links to several other spooky games. scroll down to the bottom section for insights and suggestions. ...
Askgamblers
Review of game by Microgaming, including real players' reviews and ratings, free play mode, winning screenshots, latest bonus codes and promotions. ...
Casinoguru
Try game online for free in demo mode with no download and no registration required and read the game's review before playing for real money. ...
Slot Reviews by Users
Positive:

6

Mixed:

0

Negative:

1
Winabla
I could only get 1 Free Spins game, after almost 300 spins, which paid a low 24x my bet amount in the zombies mode. Both the Blackout Bonus and the Zombie Fist Of Cash features paid very poorly, from as low as 2x to 4x for the Fist Of Cash feature, to 18x my bet amount for the Blackout feature. A totally disappointing new game from Microgaming! True, maybe higher wins are indeed possible, but how many thousands of dollars need to be lost first before even getting any good decent win? Lost Vegas is a truly zombies game - made to eat and kill! Sheesh!
Fernandezganta
Microgaming has created a prestigious audiovisual experience, putting gamers in the dark Las Vegas hit a zombie apocalypse. Lost Vegas can be played in two ways; as a man who survives the onslaught of zombies and the role of hungry zombies. These two modes can be changed at any stage of the basic part of the game, allowing players to pick their victorious side. Lost Vegas slot machine is full of fun features, starting with not one, but two exciting bonuses that can be won at any time. My biggest win here in one spin, it was the Wild Jackpots and then I won € 70 in just a few seconds!

View in the night game mode scans rollers in search of zombies or people when during Blackout bonus and brings monetary rewards, and feature Zombie Fist of Cash also provides a cash prize. Lost Vegas lead creative engineering to a whole new level. It offers two unique ways to open the Free Spins. It is very interesting that do not need a minimum of three scatter symbols to be won free rotation, but is a single scatter symbol! This is possible when there is an activation Blackout Bonus. But that's not all! Free rotation of the man is totally different from Free Spins zombies. It will certainly players pin down to a chair and increase the pleasure of playing. Want to win a serious gains? Then connect the people who are crying out for the living resources. From Molotov cocktails to baseball bats, the group is well equipped to fight the zombies and win prizes. However, do not underestimate the dead! The zombies are those who shake the reels!

Lost Vegas offers free games giving at least 3 Scatter symbols on the reels or at least one scatter symbol when activating features Blackout bonus. Each removed weak symbol increases the chance of winning because the rollers remain only the strong symbols and Jokers! Free rotation end after removing all weak symbols, therefore, awaits variety of spins that increase your payments. If you opt for the dark side, then you will be free rotation of zombies delight you with its feature infection! Symbols zombies filled roller, each roller full of symbols zombies becomes infected, allowing individual symbols joker turns into a whole group of jokers! In addition to the fact that you can win prizes up to 97,000, just one question: are you a man or a zombie? One very interesting game that I play mostly on the Go Wild, but sometimes try and Royal Vegas casino, all depends on the current amount of the casino account.
John Blackbeard
Personally I am not a fan of these kinds of games but still I had to try it since it is a game that is made by one of my favorite providers.

Lost Vegas is a 5 reels and 243 ways to win video slot game. The game has 2 modes to play and it is powered with 2 bonus features and also 2 free spins features. I played the Survivor Mode because the symbols are better looking I must say. I had a nice session though. I was surprised that I was getting lots of 5 of a kind wins during the base game. The wins are nothing extraordinary they were between 2 x bet and 5 x bet but still my balance was not changing drastically. I know it was not going up but at least it was not dropping down which was important too. I mean I had to see what the real thing with the features in this game was.

During the base game there are 2 main features one is the Zombie Fist of Cash Feature and this is a simple feature where the zombie fist appears and rewards a cash prize, nothing big though and the later is the Blackout Bonus feature where the high value symbols reward a cash prize. This feature is more rewarding and probably for that reason it does not happen that often.

During my session of playing the Lost Vegas video slot game I did not manage to activate the free spins not even once. This was disappointing but not that much because I had some decent hits during the base game. So this means that I will have to play the slot again soon.
Rolda Payneness
Hehe.

This game has free spins feature and a bonus game. Free spins feature has two different mode. When you start to play it you choose on which side you want to be: you can choose between Zombies and survivors. And those are two different modes during free spins: in survivors mode it will be stash feature: any A, K, Q, J and 10 that land are removed from the free spins reels and each symbols removed adds cash to your pocket. If you are playing in zombies mode there will be free spins with infection feature. Full zombie stacks infect reels. Infected reels turn single wilds into stacked wilds. Free spins continues until all reels are infected and you can play up to 50 free spins.

When I played it I never triggered any free spins at all. It was really hard to trigger this feature, I got two scatter symbols all the time, but third never show up on the reels. But I won a bonus game a few times. Blackout bonus is randomly triggered in base game on any non winning spin. If you get during this mode a single scatter symbol on the reels it will trigger free spins. Anyway this bonus gives you only cash prizes; all high symbols award cash prizes. I triggered this bonus a few times, but I never won anything good from it. For me there were only small winnings around x10 – x20 bet which is really funny.

Anyway I think it is good designed game, but I don't think I will play it again in future. The only reason is because of my luck on it. Some 5 of the kind combination should pay out much more. My ratio 6 stars.
Gripointy Ohmsclark
So as this game was released earlier in October, it has some connection to Halloween theme as the game is inspired by zombies, which is a very often used theme on Halloween.

I tried this game for the first time a couple of days ago. I was really happy with the aesthetics of this slot, as there are two game modes and design for both modes looks great. One mode is the survivor mode and the second is the zombie mode, I find it exciting that on base game at any time you can switch to the opposite game mode. And each mode has different free spins round and twobase game bonus features, however, the principle is the same.

So the game has 5 reels and 243 ways to win yet the minimum bet is 0.30€ per spin. I have to say that after playing this game for over 1000 spins I was a little disappointed with the payouts. On base game even from 5oak winning combinations I didn't manage to win more than 25x bet. And when it comes to bonuses, they were also a little upsetting. So there's a random cash bonus that appears on base game and from this one I won a maximum of 10x bet. The blackout bonus comes up after an empty spin and reveals higher paying symbol worth, so it's another cash bonus, the only difference is that if you have a scatter symbol, it will trigger free spins. I also managed to explore free spins on both game modes once and I liked the zombie game mode better. Firstly I find the design more appealing than survivor mode and also from the free spins I had a nicer win- 50x bet as I managed to survive 14 spins. So in that way I do like the fact that free spins have no concrete amount of spins, however, they have no multiplier and that's a big minus.

Overall Lost Vegas is a decent game from Microgaming software and I can appreciate the thought that has been put into the design features and bonus feature variety. That being said, this won't be a game I play in the future as it seemed to have very low winning potential.
Kokahughes
I also like games with zombies theme, like the Zombies game from NetEnt, even though it was blardy hard to win on that game. Thankfully, this Lost Vegas isn't another cloned game, but it does incorporate similar features found in other games. Ah well, you can't really expect to be 100% original in this huge games industry. Like it or not, some features may well be similar as in other games.

Let's look at what's new first before going into its paytable aspect. Firstly, before starting the game, you have to select playing in the Survivors Mode or in the Zombies Mode. Each mode plays and pays exactly the same, except when playing the Free Spins game, whereby 2 different game modes can be found. The Survivors game uses a Stash Feature, whereby all card symbols are removed in each spin, gets paid and then stashed away cumulatively, until no more of the 25 card symbols are available. The Zombies game plays with an Infected Reels feature, whereby each infected reel becomes a Stacked Wilds Reel, until all 5 reels have been infected. This mode offers the best possible wins with its 4 Stacked Wilds Reel, until the 5th reel becomes infected and ends the Free Spins game. Nope, it isn't possible to get all 5 Stacked Wilds Reels. If you managed to survive the full 50 free spins, a special Bonus award is given out. How much this award is I have no idea, because I've never survived till the full 50 free spins before.

In the base game, there are 2 randomly activated Bonus features - a Blackout Bonus and a Zombie Fist Of Cash Bonus. In the Blackout Bonus game, all high symbols award cash prizes, and 1 Scatter symbol anywhere on the reels award the Free Spins game. This Blackout Bonus game is randomly activated only on non-winning spin and can occur in both the Survivors and the Zombies play modes. The Zombie Fist Of Cash feature awards an instant cash prize, and can randomly occur in both the Survivors and the Zombies modes on any non-winning spin.

Paytable wise, the logo 'Lost Vegas' is the Wild symbol, 5 of which pays a very low 10x the total bet amount. It doesn't double any wins with it, it doesn't expand nor become stacked. It only substitutes for other symbols other than the Scatter symbol. Yep, a dumb Wild symbol. The Scatter pays 50x the total bet amount for 5 of them, only half of the usual win value, and getting 3 or more of these Scatter symbols trigger a Free Spins game in the mode being currently played. This mode cannot be changed before the start of the Free Spins game. It can only be changed in the base game before any of the features get activated. All the other symbols in the game pay from a very low 8.3x down to 1.3x the total bet amount, for 5 of each kind. The paytable is a very low one indeed!

Before playing this Lost Vegas game with my real money, I have played it in the fun mode for several thousands of spins, over many days, to familiarise myself with the game. The best win I could get was about 190x the total bet amount, with nothing higher than that, whilst the lowest win was 2x the total bet. I have not gotten any zero payout as yet, but it doesn't mean that it couldn't be possible.
Mythicreynolds
Well, that's where I know each of these mechanics from anyway although this is certainly the first time I've seen them all included in a single game, giving this machine at least a little originality... that's an improvement on a lot of recent Microgaming slots which are nothing but carbon copies of their previous efforts - or even those of their competitors in the case of Jungle Jim - El Dorado.

The game starts in the "Zombies" mode and you can switch to the "Survivors" mode with a button in the top right of the screen during the base game. It's important to do this before you start to spin the reels as the mode you are currently playing determines which feature you get when the scatters land - there's no opportunity to make a decision after the fact! The paytables are the same between both Zombies and Survivors, although if you like to know the values of your symbols you'll have to learn two sets as the pictures on the reels do change between the two options.

I definitely found I had the most luck in the "Survivors" mode, although I suspect that winnings potential is much higher in the "Zombies" mode, so that makes sense really, if Zombies is the higher variance option. It's theoretically possible to get a full screen of wilds on your last free spin in Zombies mode, but as you only get one chance to land a wild on all five reels in order to trigger this then it could be a very long time indeed before we see a screenshot of this actually happening.

Although I've not really had chance to put a huge number of spins through this game yet I've got a good feeling about it so far. It's somewhere around medium-high variance with a maximum win of 2155x your stake, so it won't eat your balance as quickly (theoretically at least!!) as many other Microgaming 243 ways games. I'd say Lost Vegas is definitely worth a look!
Login to write a review
Login
Big Win video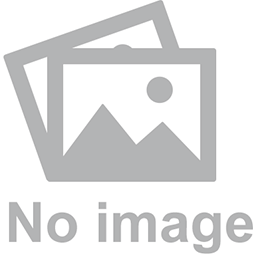 this game | ALL FEATURES + BIG WIN | Microgaming