Jack and the Beanstalk Slot by NetEnt
Jack and the Beanstalk Slot Machine FAQ
❓ What is the RTP of Jack and the Beanstalk?
✅ Jack and the Beanstalk RTP is 96.3%.
❓ What are the Jack and the Beanstalk Slots Game Features?
Reels: 5,
Paylines: 20,
Layout: 5x20,
Betting Range (€/$): 0.2-100 Bet.
❓Who created the Jack and the Beanstalk slot?
✅ This slot is developed and published by NetEnt .
❓Are Jack and the Beanstalk free spins available?
✅ Free spin feature available on the gameplay.
❓Where can I play Jack and the Beanstalk real money?
✅ You can play this slot machine for real money in almost all major NetEnt casinos, but make sure you checked out our recommended casinos first.
Slot Features
Software:

NetEnt

Jack and the Beanstalk RTP:

96.3%

Bonus game:

Yes

Free spins:

Yes

Coins Per Line:

10

Reels:

5

Coins values:

0.01 - 0.5

Pay Lines:

20

Min - Max Bet:

$0.20 - $100

Max Coin Wins:

30000

Max win:

$15000

Wild symbol:

Yes

Multipliers:

Yes

Scatter symbol:

Yes

Autoplay Option:

Yes

Progressive:

No

Slot Type:

Video slots
Advertisement

Slot Reviews by Affiliate Sites
Positive:

7

Mixed:

0

Negative:

0

No rating:

2
Playcasinos
Join the mischevious Jack in his quest to kill giants in the game from NetEnt. For more on bonuses and payouts, read the full review. ...
Bigwinboard
We've all heard of the fairytale known as Jack and the Beanstalk, right? It tells the tale of the boy who brought magic beans home from the market and his mother threw them into the yard only for a beanstalk to grow there, ascending up to the heavens. ...
LCB
It's not every day that we get to see an adaptation of a popular fairy tale in the world of online slots. Well, this time we're in for a real treat: the latest NetEnt slot that has once again justified its reputation as having some of the best graphic solutions in the industry. "Jack and the Beanstalk" is the name of this brand new 20-payline release that will keep you glued to your computer chair indefinitely, at the same time earning you some great prizes! ...
Casino Online Rating
One of my favourite tales when I was a child was the one about poor boy named Jack, who purchased magic beans, which have grown into a beanstalk that led him to a giant's house. Imagine my astonishment, when I found out that Net Entertainment had released a slot entitled "Jack and the Beanstalk"! I had to give this slot a try and was surprised by the quality of graphics and the number of special features. If I had to pick one word to describe this new NetEnt slot it would be ???marvellous'! ...
The Pogg
game ReviewThe Jack and the Beanstalk game can be found at NetEnt casinos. NetEnt do make the house edge information of their slots games available and this can be found in the help files of the game (usually accessed by pressing the '?' button at the bottom left of the game window). NetEnt games appear to only have one setting. What treasures will Jack discover when he scales the beanstalk and steaks into the giant's castle?This game is a 5 reel game, with 20 paylines and you can bet up to 10 coins on each payline.The 'Jack and the Beanstalk Logo' symbol is wild and triples all wins.There are two bonus features when playing Jack and the Beanstalk. The first is active on every spin. When you receive a Jack and the Beanstalk Logo wild symbol, firstly you will be paid on any winning combinations and then the wild symbol will be moved horizontally one reel to the left, locked in place and the reels will be re-spun. This process will be repeated until the wild symbol reaches reel one, at which point there will be a final respin where the wild symbol will be dropped off the bottom of reel one.The second bonus feature is activated when you receive three or more of the 'Chest' scatter symbol. When this happens you will be awarded 10 complimentary spins. During the free spin a 'Key' symbol can appear on reel five. Each time the Key symbol ...
Netentcasino
♥ game Review ♥ Full Game Specs here ⚡ Jack and the Beanstalk Free Spins ✅ Bonuses ✅ Bonus Codes & more by NetEnt Casino ✓ ...
Askgamblers
Review of game by NetEnt, including real players' reviews and ratings, free play mode, winning screenshots, latest bonus codes and promotions. ...
Slot Reviews by Users
Positive:

18

Mixed:

2

Negative:

0
Ogoson
I give it a go very often, and sometimes it pay me for my loyalty to it.

Jack and beanstalk is 20 line slot, which had running wilds feature, any wilds you hit will left on reels and go to left side (it means if you get wild on 5 reel, then it will be respin which does not cost your money, and then wild will be on 4 reel, then on 3, and so on till it does not disappear after reel 1). Most wilds in one time in base game i ever saw was 3, and i am not sure if this even possible to get more of them, so if some of you get it, please tell me how much they pay, and how much wilds you get, and what you eat this day and day before this nice hit. I am again use bad jokes that nobody likes.

To get free spins you need to collect at least 3 chests, or 4 of them, or 5. No any difference because the scatters on this slot does not have payout itself, so they just need for free spins. If you hit 3 more chests in free spins you get + 5 spins which is very nice. In free spins there are 3 types of wilds, to unlock them you need to collect keys, key appear only on reel 5. If you managed to collect all key - you will get wild harp, which will expand if it appear. Max harps i see in my life was 3 harps on 1 3 and 4 reels. My winnings after this spins was about 300 x total bet, and i wondering what happens if i get 5 of them.
I like this slot.
Williamog Harveyflame
JATB has 5-reels and 20 paylines. I've seen some huge winner screenshots at several forums, and that's of course also one of the reasons why I play this game. The graphics and music do also match the high expectations you might have from a premium slot like JATB.

The main feature of the base game are the walking wilds. They can appear on reels 2, 3, 4 and 5. When one of those wilds appear, all wins are multiplied by 3x, and the wild symbol will move up left each time after a spin. The main advantage of the wild is that it awards you at least a few free spins, depending on the position where the wilds land.

The symbols resemble the characters of the JATB fairy tale, although in a much more trendy way. The wins I've had in the base game vary from small wins up to 50x my bet.

This slot does however have a lot of potential, and could award 1000x your bet size or more on a lucky day. You need 3 or more scatters to activate the free spins session. 2 scatters are useless though, since you don't win anything then nor receive any free spins.

The big wins could happen during the free spins. You receive 10 free spins when hitting 3 or more scatters. During free spins you collect keys on reel 5 which could unlock several other features. I've never came beyond the 3 stacked Golden Hens unfortunately. The advantage is that the wild will expand into 2 or more wilds depending on what's unlocked.

I think you would need a retrigger to win big during free spins, and of course lots of wilds to benefit from extra free spins and collect keys while you're at it. My biggest win to this day is 200x my bet size. I was only one key off before unlocking the Harps.

It's a fun game but it can disappoint as well. I'd rate JATB with 7.5/10.
AitchEyeElEl
That wild symbol is even more important than usual in this game, because every time you hit one you automatically receive a free respin and the wild symbol moves one position to the left, and this will continue until there are no wilds visible on the reels, meaning you can get an awful lot of free spins even without hitting three or more scatter symbols.

That's good, because there is no benefit to hitting four or five scatters in this game and there is also no prize for hitting the scatter symbols either. There's no special prize for hitting a line or large combination of wilds either, they pay just as the top Jack symbol does.

When you do enter the free spins mode you will want to collect as many keys, which drop only on the fifth reel, as you possibly can! After you collect three keys, any wilds which drop onscreen will expand into a two tall wild, and after six keys this becomes a three-tall wild - although you will only see the full benefit if the wilds drop on the top row. After nine keys, all wilds that land on screen will expand to fill the whole reel with a Harp symbol, and these will grant free respins and move across the screen from left to right just as the normal wilds do. You can also receive an extra five free spins if you hit three or more scatters during the free spins mode. You'll need a couple of these retriggers to stand a good chance of hitting nine or more keys, I have only managed this a couple of times and its even more difficult to get a decent number of the expanding harp wilds afterwards, but as with all slot games, chasing these hits is what its all about!
Freemanoona Woowalker
What can I say about this slot that good - Ermmmm - Not a lot - Oh the graphics are good.
Rusalgardner
My best guess, everybody knows how this fairy tale ends so I won't tell them further.

There are a few video slots are made based on this story, as far as I know there are three of them and all three are from different gaming providers (Microgaming, Williams Interactive and NetEnt). Which one is the best? That depends on your taste but NetEnt's version is the cheapest compared with the other two (WMS's 50 cents minimum and Microgaming's 40 cents minimum).

So far I do like NetEnt's Jack and the beanstalk because it's nice looking graphics and outstanding gameplay and sounds. As NetEnt fans we all know that they have made some update on their games and this also applies to Jack and the beanstalk. The old version had a small glitch and personally this glitch took away the excitement of the game a little bit. The glitch was the sound of the third bean chest went off before the chest itself appear on the screen. On the updated version, the glitch has been partly fixed.

Like Gonzo's Quest, the game could eat your money like a sponge falling into a pool of water but it could also show it's potential, I have seen it, I have won it and it felt awesome. Sometimes I can predict if a game will pay big time and most of the time I was right but Jack and the beanstalk has always been a mystery to me. Sometimes it takes about 500 spins before the game grants you a big win and sometimes within 10 spins.

The last time I played this game was yesterday. I played the game about an hour and it gave me 5 bonus rounds. Each bonus round triggered I was expecting a massive win but I was disappointed. I didn't end up losing though but it didn't made me rich either.

Most players could have a love and hate relation with this game. I am assuming every player who had played this game had at least 1 massive win. Jack and the beanstalk is a great game, I will keep playing this game because it is a keeper.
Crawfoyanka
at wild symbol is even more important than usual in this game, because every time you hit one you automatically receive a free respin and the wild symbol moves one position to the left, and this will continue until there are no wilds visible on the reels, meaning you can get an awful lot of free spins even without hitting three or more scatter symbols.

Thats good, because there is no benefit to hitting four or five scatters in this game and there is also no prize for hitting the scatter symbols either. There's no special prize for hitting a line or large combination of wilds either, they pay just as the top Jack symbol does.

When you do enter the free spins mode you will want to collect as many keys, which drop only on the fifth reel, as you possibly can! After you collect three keys, any wilds which drop onscreen will expand into a two tall wild, and after six keys this becomes a three-tall wild - although you will only see the full benefit if the wilds drop on the top row. After nine keys, all wilds that land on screen will expand to fill the whole reel with a Harp symbol, and these will grant free respins and move across the screen from left to right just as the normal wilds do. You can also receive an extra five free spins if you hit three or more scatters during the free spins mode. You'll need a couple of these retriggers to stand a good chance of hitting nine or more keys, I have only managed this a couple of times and its even more difficult to get a decent number of the expanding harp wilds afterwards, but as with all slot games, chasing these hits is what its all about!
John De
Worse still, I couldn't and haven't made any 'wow' screenshots on the game either. I was always getting small wins due to my very limited gambling budget.

This slot was launched in 2011. NetEnt's inspiration for this creation was from an old English fairy tale, Jack and the Beanstalk, which first appeared in 1734. Originally entitled 'The Story of Jack Spriggins and the Enchanted Bean', it later became known as 'The History of Jack and the Bean-Stalk'. This game has 5-reels, 20-paylines, and it comes in my favorite 3D graphics. Jack, the hero in the fairy tale, carries a maximum win of 1000 coins for five of a kind. This is definitely one of the 'must try' slots. Besides giving you a thrilling experience, you will also enjoy incredible graphics and animations, which will keep you into this game on a long term. Yes, you could fall in love with this game, and if we add a little bit more of spice in the wins, most likely you can get addicted, playing for hours and hours. Well, if you are loosing you, can get frustrated, but still, I personally never want to leave out this game, no matter the fact that I have never made any 'aww' nor 'wow' winning screenies.

I can't remember any of my big wins as I played this game last year. The 'Walking Wild' and the 'Golden Key' are special features in this game. I love hearing that lovely birds song while spinning, it makes me feel really relaxed. 3 or more Scatter symbols activate 10 free spins and they can be retriggered. Whenever a Walking Wild appears on a reel, you are guaranteed of re-spins for as long as they are on the reels. All wins with the Walking Wild are tripled. These Walking Wilds can appear both in the base game and in the Free Spins game too, and it's the most thrilling symbol in my opinion.

In the Free Spins game, a Golden Key symbol may appear on reel 5, and fills one space in the collection meter at the bottom of the game screen. Filling all 3 spaces in each meter awards a special Wild feature - 2 Stacked Money Bags, 3 Stacked Golden Hens or Expanding Golden Harps. Those Expanding Harps are definitely the best feature in this game, with really huge win possibilities. If you want to try out this game, I would recommend you to find a nice reputable casino and start spinning as soon as possible. There is so much for you to experience, and probably make lots of money too.
Drogguson
Jack and the Beanstalk is a 5 reel, 3 row video slot that features Treasure Collection in Free Spins, and Walking Wilds with re-spins. You can enable auto play option and automatically plays the game for the selected number of rounds. Recently I used auto play option most of time and I appreciate it.

Classically the game at 20 bet lines comes with you can use different bet levels from as little as 1 cent per line, so that is 0.20 minimum bet, what is relatively small amount. There is no option to gamble your win when you can double it or lose it, I don't know even Netent provide this option but I liked it last time and it is more attractive to play with gamble option. It should be mentioned that when you play gamble option there is no edge, it is why I recommend it for all.

Wild is symbol which substitutes for all symbols except Scatter symbol and key symbols. Don't forget that wild symbol pays only the highest possible winning combination on a bet line. Max bet is 10 euros. Most paying symbol is the cute boy who has brown hairs and big eyes. Game is very colorful and is done at very well creative fantasy world it is just beautiful. Worth of notice is that RTP for this game is 96,3 % (return to player), what is not so bad.

When Free Spins are, key symbols that appear on reel 5 unlock Wild features for example if you got 3 key symbols, and the next wild appearing on the reels will become a Stacked Wild of they call it "2 money bag" or so. (There are two others features are names expanding golden harp and 3 Stacked Golden Hen). Good news is the walking wild feature too and few other features which I didn't discovered yet.

Morganpus
to the main game we could find walking wilds symbols. When at least one wild appear into reel, the wild keep on moving toward left side of the reel and when it moving you get some kind of free spins, because when it appears and moving the last bet stay for all the time when wild is on the screen. I like this feature of walking wilds; I like it even more, when more than just one wild appears. This could bring you more money into wallet.

The second thing is free spins feature. It is hard to trigger it, but when it does you could have big win into your hand and you won't know it till the end of feature. Sometimes it paid poor, but when I played it paid well. Into the free spins feature we have treasure collection. On the reel 5 is key symbol and when we collect some of them we unlock stacks wilds. It offers 3 kinds of stacks wilds, for each one of them you need to find 3 keys. I think it is hard to unlock all 3 stacked wilds, because you had only 10 free spins. Sure you can get additional 5 free spins during feature, but I think you must have really good luck to do that.

I think this is high variance of game, because the free spins feature is really hard to get. This game could be on the side where DOA, The wish master, Piggy Riches and some others are also. I like to play this game and I think I will play it in the future too.

Habiella
so soundtrack when wild is hit on reels is awesome. And could not mention special music during freespins, which change a bit with unlocking new wilds. Just great!

I like how this game looks. Everything is made decent. It is not new game, so does not expect super perfect graphics and animations, but still everything is very cute and nice, I like it!

I like normal play in this game. Due to walking wilds feature. Or moving wilds, I forget correct name on feature. This feature is triggered when any wild or few land on reels. Then wild will move to one reel left, until disappear after reel 1. And what is the most perfect thing - it is that every such spin is free, it means you get respins till any wild on reels. And this feature work even in freespins! Also I like normal play because payouts in this game is good, and also wilds have x 3 multiplier, 5 jacks with wild will pay great!

I like freespins feature, it is probably most interesting freespins feature in the world, except doa. Because you need to collect keys on reel 5, and unlock new wilds. Last wild, third, it is expanding harph. Just perfect, and it is required to try yourself, and first time you get this harph you will not forget this feeling.

My best win was in this game was with huge 5$ bet. After feature paid 5 bets I decided to increase it to 5$ for few spins, hit freespins feature, unlocked harps, and get couple. Final payout was about 2500$, which is one of the biggest win for me online. I give this slot 10 stars.
Pony Bates
ally perfect and very nice, one of the best looking slot I ever played.

Game has 20 paylines, so min bet is 0.20, not so much to worry about my balance, and it's absolutely ok for me to make 20-30 deposit and start playing this slot.

Game has running wilds feature, very interesting one, also wilds here have x 3 multiplier. When wild appear on reel, then it will move from right to left till disappear. And during this moving, there is respins, so you do not spent a penny for such spins, very nice. Freespins feature here is probably most interesting freespins feature I ever played, just hook me every time I remember this slot in my mind. From 3 or more chests you got 10 freespins. On reel 5 can appear key, you need to collect keys to unlock better wilds. Last unlocked wild by 9 keys is expanding wild. And all this wilds are running, is this not perfect freespins feature? Once I had 3 such wilds, won about 80 euros with my bet, and this is still not limit, because 4 or 5 such wilds will do huge money.

Overall it is probably one of the best Net entertainment slots, at least for me. I have only pleasure time when playing it, even if I lose - there is no problem, because sometimes I win, sometimes I lose. Just want to give hint not bet too high, because sometimes freespins can be waited for about 200-300 spins to be triggered, and usually you lost a big amount of money during this period of time.
Twinklecer
I think that payouts are good, the features are really interesting and I cannot find a single thing I don't like about this game.

It has 5 reels and 20 paylines and the minimum bet for it is 0.20€ per spin. I usually play it with the minimum bets or 0.40€, not more, because then it can suck in my balance quickly. So far I have a few times got 100x bet win but it always is because of the great free spins feature. This game doesn't have many features, but the ones it has are really exciting. The one that appears the most is the Walking wilds. They work as regular wilds, increasing your spins worth, but when they are on the screen, they will give you re-spins until they got out of the screen (from left to right).

Here's my favorite part- free spins bonus round. You trigger it when you get at least 3 treasure boxes. Then you'll get 10 free spins with 3x multiplier. If you get another 3 treasure boxes in the free spins game, they will give another 5 spins. I haven't git the 5 extra spins so far. In the free spins game you have to collect keys, each 3 keys unlocks new wilds level and they appear only on 5th reel. Great is fact that the walking wild is on the free spins game too it gives re-spins in which you can collect the keys. First wilds (after 3 keys) gives 2 stacked money bag wilds, the second gives 3 stacked wilds but the last level gives an expanding wild. The last I played this game I got the free spins but I managed to get only 5 keys, so the winning I got was quite small, around 15x bet.

I will definitely keep playing this game and will invest even more time and money in it because I think it is definitely worth it. I think the features are great and I am quite sure ( judging from other AskGamblers screenshots ) that this game can be very generous.
Bathwagner Dumblestephens
The graphic, animations and sound are very good so this game won't get boring after long playing sessions.

This game has a free spins bonus. If you get 3 scatters you are awarded with 10 free spins. The bonus round is very interesting and original. For every key symbol you get you unlock 3 different wild features. 3 keys unlock the stacked money bag symbol, 6 key symbols unlock the stacked golden hen wild symbol and 9 key symbols unlock the expanding golden Harp wild symbol. At first look it seems impossible to collect 9 key symbols from only 10 free spins. But whats great and original in this game is the walking wild symbol feature. For every wild symbol you get on reel 2, 3, 4 or 5 it starts moving from left to right after every spin and the spins are free. So with this feature you can have some nice wins in the bonus round or in the base play game.

I always play this game when I am trying to wager some bonus in a casino. It seems to me that this game pays constantly and you lose your balance very slowly or you are at 0 all the time. When it's paying out my balance rises small but constantly so I spent a lot of time here playing for hours. I had some of my biggest wins in base play when I get 2 wild symbols on the reels. The best combination usually is a wild on reel 3 and 5. By the time they are gone I usually have some big win to boost up my balance.
michaela.the.bella
ck and the Beanstalk features 20 paylines and 5 reels with minimum bet of 20p all the way up to a high roller bet of £40! Net-Ent have stayed pretty true to the story symbols including Jack paying 1000 for 5 ok, goat, watering can, giant and ax symbols each paying between 125x and 750x for 5 of them…However these symbols can all be multiplied by 3 with a walking wild!! The walking wild is the best part of Jatb because it literally strolls along from right to left for up to 5 spins and can start again should another walking wild land on the reels! Trust me you have to play this game not only is it fun the walking wilds can make it superb value for money because you can still get free spins when it is active!

Now as if everything above was not enough Jack and the Beanstalk has an outstanding feature round.
All you have to do is collect 3 or more scattered treasure chests to get the free spins! When you activate them you are transported metaphorically up the beanstalk! Free spins begin at 10 free spins and are not multiplied I know what you are thinking how rubbish is that!? Au contraire Jatb has one of the greatest free spins features I have ever played!

The objective is to collect 9 keys to unlock the expanding harp wild. You begin with no keys just normal walking wilds and the keys only appear on reel 5 once you collect 3 the beanstalk begins to grow at the side of the screen and you now have gold coins walking wild!

These are stacked and you can literally get near enough a screen full of them in one spin! These wilds also walk along the screen right to left pausing your free spins countdown! Next when you get 3 more keys you unlock the golden goose this is a stacked symbol and again you can get a lot of these at once even one is not to be discounted as that one goose can keep the free spins going long enough to unlock the expanding harps! Should you be very lucky you will get to the harps and from here the sky is the limit! Up to 5 harps can appear at any one time producing an astonishing win (£600)at min bet and these also walk along your screen! And as if all this was not enough!

Should you get 3 more treasure chests in the free spins you get 5 extra free spins on top of what you already have! The bonus does not end until you have run out of wilds on screen and can keep going if a late wild lands right at the end!
All these wilds triple your line wins if they are included in the combination so if you get say stacked wilds with a goat even at min bet you are looking at win of 15 or higher if you have 4-5 of a kinds!!

I have had way too much good luck on this game and good times it has to get a 9/10 just so good! It would get 10/10 but I have experienced it on a bad day too and it isn't pretty!!

Bigdk88

Pros
Walking wilds!
Free spins feature (amazing at times).
Sweet paytable and all tripled with walking wilds in a combo.
Looks great, brilliant music and effects.
Suitable for any sized bankroll.
Harps and golden goose in free spins need mentioned separately they really are that good!!
Martincruncha


The best part that I loved is the walking wild. When the wild symbol appears on the reel, a re-spin is awarded and with every re-spin the wild moves to the left reel. The re-spins are awarded until it remains on the reel.

The best win I could make was of around 550 coins due to this walking wild feature. I was betting at 20 coins per spin at that time that means the returns account to 27 times the bet. The feature is very easily triggered, like in every 5 spins or so. The symbol of Jack is the highest paying symbol which pays 1000 coins when you hit 5 symbols on an active play line. The free spin feature is a bit hard to trigger and even after a long wait when I triggered the 10 free spins I made just 102 coins. Disgusting! In the free spins there is a feature of treasure collection. In which you have to collect minimum of 3 keys appearing on the 5th reel. But I could trigger the free spin feature just once and I collected only two keys. So I can not actually comment about this feature.

Overall the slot has great graphics and animation. Even videos which are displayed gives a good feel about the slot. But in returns the slot medium. In the main game the walking wild feature earns you few coins. But free spin feature was just disgusting at least in my game play. So I would rate the slot 7 on 10.
Adamsshimmer
I can not remember when I have gameplay when I have average wins without big losses or big wins, usually there is just big wins, or just lot of destroying spins with very low payout.

Luckily lowest possible bet is only 0.20, and for player like me it is awesome bet size. I usually deposit 20 - 25 and it is allow me to play this slot from start, without trying to get more money, like I should do to play wild rockets or reel rush for example. Base game have moving wilds feature, wilds appearing goes from right reels to left, till disappear. Unfortunately I can not remember awesome wins during main game, few times I had three wilds on payline, but payout was something like 3-4 euros at 0.2 bet size, of course it is not very decent. Most interesting in this slot is of course freespins feature, you need to collect at least 3 keys to have good wins(based on my experience).

I had a lot of freespins features on this slot, and most features was very bad, but I had few awesome. My best was with 7 keys collected and with stacked wilds, feature total win was around 80 euros at lowest bet, of course it is awesome result that inspire me to play this slot again and again.

In short about this slot I can say that it is dead or alive game type, you dead or alive (your money), and it is hard to imagine other scenario. Scatters can not appear long time, but when they finally come, for me it is almost all the time very good feature here.
Nuakelly
1 star up.

Jack as the highest paying symbol, carries a win value of 1000x the line bet, while all the other symbols decrease in value in the usual way. The paytable is generally still on the low side, the Scatters carry no win value, and neither does the Wild symbol, but at least the Wild pays 3x for any accompanying wins, which is actually pretty good. Still it would make quite a big difference if all symbols have win values as this would increase the overall payout quality from average to good. 2 stars down.

Ah, the Walking Wild! The game designers should have drawn in two legs on the Wild symbol and make them really do the walking – that would really have been fun to watch! What they're doing now are just sliding sideways to the left, and so should have been named Sliding Wilds instead. Nevertheless, these Wilds are fruitful ones most of the time, bringing in nice wins to keep the bankroll steady. The free spins are even better still! I just love the way the game plays in the free spins mode. Swapping the normal Wilds with stacked golden chicken Wilds and then finally into golden harp Expanded Wild. Very nice! Not only that, the Wilds do come quite often, freezing the spin counter, as they walk leftwards and out. So in fact, you are getting more than just 10 free spins, but I was too engrossed watching the reels to count the number of spins won. 1 star up.

What more can I say about Jack and the Beanstalk? Personally, I'm inclined to say that this is one of the best online game available today! Really fun to play, the music keeps you entertained, and the animations keep your eyes from drooping off to sleep. Wish I had made a win in this game, but I haven't, so I cannot rate it with the maximum 10 stars for now, for which Jack and the Beanstalk is certainly entitled to get. 1 star down.
bleedreed
Now, i will tell you how this slot stands apart from others.

The first feature which is the part of base game itself is the moving wild feature where the wild when appears on the reels moves towards left awarding you a free spin until it is present on the reels and pays you 3X the wins. That means if you get a wild on 5 reel then you will get 5 re-spins costing you nothing and since this wild moves towards left the winning chances increase largely on the middle reels as more winning combinations are possible. Few days back i was playing on this slot on noxwin casino and i landed a wild on the 5 reel and got 5 re-spins and as soon my wild consecutively moved to the first reel i got another wild again on reel 5 and then again a wild on reel 3 and believe me i was overjoyed and won a total of $41 as a total though i forgot to take the screenshot... Apart from base game there is also a free spin bonus game that gets activated by getting 3 or more scatters on reels giving you 10 free spins with moving wild feature same as the base game.

There is an additional bonus round in the free spin round called "Treasure Collection" bonus round which has 3 levels depending on the number of treasure keys you collect which appears on the 5th reel in the free spin round. 3 keys causes the wild symbol appearing to be converted in 2 stacked wilds ( golden money bags ) , 6 keys results in 3 stacked wilds (golden hens ) and 9 keys results in expanding wilds (golden harp ) . 6 keys are very much achievable and i have got a maximum of 8 keys but the good thing is that whenever the wild appears you get re-spins and since this wild converts to the above wilds depending upon number of keys , it becomes inevitable that you end up with low winnings. Elaborating the process would be a bit too long but you can imagine yourself getting 2 wilds on the reels that converts into 3 stacked wilds and that too on 4 or 5 reel which awards 3X winnings and with 5 re-spins free of cost. Only thing that comes to your mind is "BIG" .

I have won has much as 1600 to 4000 coins with a bet of 20 coins on a spin but this is just a chunk and i believe one can win more then 10,000 coins easily. So , i would rate this slot 9 on 10 . Brilliant work NETENT.
Benhella
The game play in this game is very interesting and the game has few things to offer that could pay big.

First i would start with the wilds. If wild lands anywhere on the reels it sticks and starts moving left. As long as it is in view you get free spins with sticky wild. So if you get few wild in a line they will all move every spin and award you with a good win. I got four wilds on reels and won in total over €30 on a €0.40 bet. There is a chance to win big if you get five wilds.

There is also a feature in this game and to get it you have to get three or more treasure chests anywhere on the reels. For me personally it was very difficult to get this feature. I probably played almost 100 spins before i got it. I got 10 free spins with a chance to unlock more wilds. To do that i had to collect keys on the last reel. Collecting 9 keys is best you get expanding wilds, but i only managed to collect 5 max. Biggest win on this feature was around €30 on a €0.40 bet. Over all the game and the graphics are really cool. I would recommend this game to everybody. If i was to rate this game i would give it 7.5 out of 10.
Countess Bathper Gonzalezfang
First of all, game is very beautiful, it is like fairy tale, and everything so colourful and nice, when i open this game my eyes relax, and i feel myself really great.

This game has unique and great feature, and i never stop saying that netent is that company who provide to online slots so many new and fresh ideas, so i even can not count how many unique thing they did. Running wilds, when i get wild on 5 reel, it will move to left till the end, and thats give this slot some potential even in base game, but to be honest i never get more than 100 x total bet during base game, and not sure if someone get it. Free spins is something another, players need to collect keys on last reel, and if 9 keys collected during free spins, there come running expanded wilds, wow. Best i had is 3 such wilds appears on 3 4 5 reels and start going to left. I was praying to get at least one more, with this i probably can achieve more than 1000 x total bet. But unfortunately my own best result is recorded - 430 x total bet after free spins, not so bad, and of course this slot has potential.

Conclusion: Legendary game, super looking, with a chances to get a lot of winnings. But variance is high, and things can go bad, be careful. Based on my own feeling and experience, i decide to rate the game with 10 stars, i can not remember anything bad about this game. Must play slot, i am sure in such statement.
Login to write a review
Login
Big Win video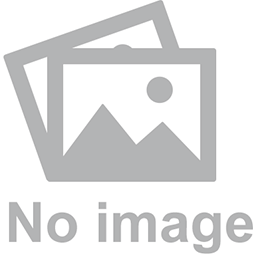 Jack And The Beanstalk - MEGA BIG WIN (1857x BET!)!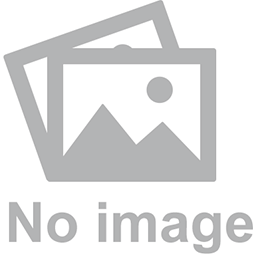 ???? SLOT BONUS win COMPILATION * Jack & Beanstalk * Book of Dead + more ( ipad action )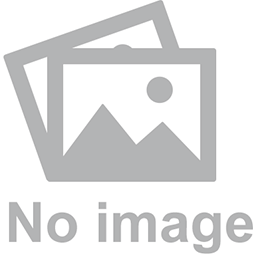 TOP 3 BIG WIN ON this game ★ INSANE MEGA HIT €25,940 00 !!!
Jack and the Beanstalk tags
Jack and the Beanstalk Index