Dragonz Slot by Microgaming
Verified Casinos to play this Slot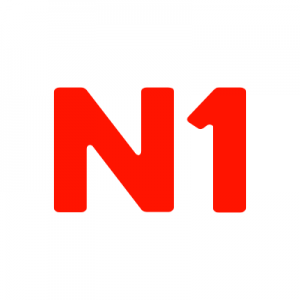 N1 Casino
50% up to €100 + 50 Free Spins on Starburst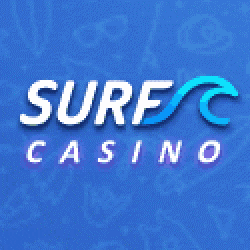 SurfCasino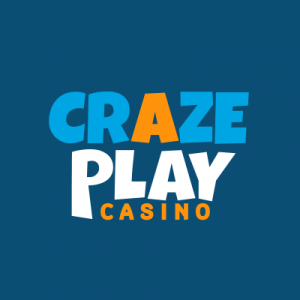 CrazePlay Casino
60% up to €60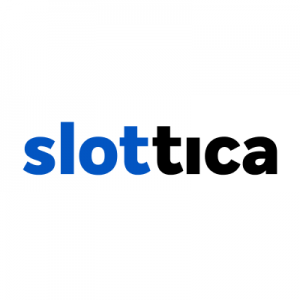 Slottica Casino
Informer
Since last week, the Affiliate Sites Index of Dragonz game fell by 0.30 points (0.40%) to a current level of 76.7. The Index Monthly Median is 79.4.
The Index is currently based on 9 authority critics Reviews with scores.
Dragonz casino game position with Best Slots Ranking changed over the last week from Top 1312 in General rankings table to Top 231 in Rankings of slots that have 9 or more scores.
The main reasons of Index change is addition of new critics reviews: Luckymobileslots Dragonz review with a score of 60 was added, which resulted in 0.30 points.
The anchor reviews that support Dragonz Slot:
The gambler bay

: 92

of 100;
Bigwinboard

: 90

of 100;
Casino Online Rating

: 87

of 100;
Next Week Prediction: 0.30 points (0.40%), the slots Index trend is slightly downside.
Last Week Prediction: - 2.9 point, not justified
Slot Machine FAQ
❓ What is the RTP of Dragonz?
✅ Dragonz offers players a higher than average RTP of 96.46%. However, this is a theoretical figure only.
❓ What are the Dragonz Game Features?
Reels: 5,
Paylines: 243,
Layout: 5x243,
Betting Range (€/$/): 0.4-30 Bet.
❓Who created the Dragonz slot?
✅ Dragonz is one of the most popular slots from Microgaming. It is a part of magnificent collection of exciting from Microgaming casino slots that you can try online right now.
❓Does Dragonz have free spins?
✅ There is a free spin feature that can trigger free spins over available gameplay levels.
❓Can I play Dragonz for real money?
✅ You can play Dragonz for real money in almost all large online casinos, as it is an popular Microgaming slot. Check out our recommended casino to help you choose the right.
❓ Where to play Dragonz?
✅ MyCasinoIndex has created a ranking of online casinos with Microgaming slots. Explore the highest ranked verified casinos with Dragonz slot machine.
❓ How do I play Dragonz on mobile?
✅ You can easily access the Dragonz mobile game through a casino's mobile-friendly site. On your mobile or tablet, just use the browser, visit the casino's site and register.
Slot Features
Software:

Microgaming

Dragonz RTP:

96.46%

Bonus game:

No

Free spins:

Yes

Coins Per Line:

15

Reels:

5

Coins values:

0.01 - 0.05

Pay Lines:

243

Min - Max Bet:

$0.40 - $30

Max Coin Wins:

60000

Max win:

$3000

Wild symbol:

Yes

Multipliers:

No

Scatter symbol:

Yes

Autoplay Option:

Yes

Progressive:

No

Slot Type:

Video slots
Advertisement

Slot Reviews by Affiliate Sites
Positive:

6

Mixed:

3

Negative:

0

No rating:

1
Slot Reviews by Users
Positive:

4

Mixed:

0

Negative:

1
Slimevera
Being a new game, I've only played it once with real money, but I have played it many more times in the fun mode. Nope, I didn't get any withdrawal win from Dragonz so far, and I haven't really given the game a good try either. Nonetheless, the wins that I've gotten so far were from a very low 2x up to 36x the total bet amount, far from being satisfactory for me. Will I ever play Dragonz again? Not on your life!
Jonezoga
The game seems like it is very well thought but somehow after a bad session I do not have the wish to play it again.

During the base game if you get a wild on the third reel and there is no winning combination for that spin then you get the Wild Deal. Here you get more wilds to other reels and the win is guaranteed here. But do not get too excited since I was getting this feature many times and I never won anything higher than 5 x bet. The only time I won something good in the base game was for 2 wilds and 2 red dragons on a line and a win of around 25 euros. At this point I was playing the game with 1.20 euros bet so I did not get excited about the win.

The free spins feature is also very well thought where you have to choose from 4 options to play but this is something that is similar to Immortal Romance and they have a potential to pay big as long as you are lucky and manage to activate them and I was not.
Vantroll
I decided to change some games, I was playing NetEnt video slots, but because I play them all the time I decided to try the new Dragonz slot from Microgaming.

The game has set min bet to 0.4€. Not so great, I would rather see 0.3€ like at as most of their 243 payways games. Anyway since I had a good starting balance I decided to try a few spins on 0.8€ bets. At very first spins I triggered free spins faature. Here you have different modes of free spins: flint, switch, frost and gobble. Those are different dragons which offer you different modes of free spins.

At flint you get 10 free spins with flaming wilds – flint can fire wilds onto the reels, as switch you get 10 free spins with stashed wilds – switch stores non winning wilds. When 3 or more wilds have been collected they are randomly distributed to for a guaranteed win. At frost mode you get 10 free spins with frosty wilds. Forst freezes non winnin wilds in place until the contribute to a win. At the last one gooble mode – 10 free spins with winning wilds – Gobble can randomly spit wilds onto the reels.

While I was playing Dragonz I got frosty wilds. But I guess the luck was not on my side since I won only around 12 from 0.8€ bet. And after that I just changed the game. During base game I had some good winnings, but most of the time the winnings were lower or around my bet which is not so great, right? Otherwise I think this game can provide some decent winnings, but you have to be lucky enough. My ratio 7 stars. I like the theme here about funny animated dragonz.
Hilka
They're made for adults, like you and me. So to really enjoy this new game, maybe all of us have to go back in time and pretend that we are still kids. Well, okay then, very grown-up kids, if that makes you feel better, hehehe.

Dragonz play with 243-ways to win, but it doesn't say anything about the thousand ways to lose, hahaha. The Wild symbol pays 15x the total bet for 5 of them, here's one of the thousand ways to lose, it substitutes for other symbols except for the Scatter, but doesn't do anything else, Yep, it's a dumb Wild symbol. Any non-winning spin with a Wild symbol anywhere on reel 3 gets Extra Wilds placed onto the reels for a guaranteed win. Well, a $0.10 win is still a win, so don't get too excited about that. 5 of the Scatter symbols pay the usual 100x total bet, and getting 3 or more of them triggers the Free Spins game, with a choice of 4 different games randomly selected. Only after the 12th triggering would you be able to select any one of the 4 Free Spins games. This is not new of course. It's similar to Immortal Romance, Thunderstruck 2 and Playboy.

As for the symbols, the Red Dragon pays 12.5x, the Purple Dragon pays 12.5x, the Blue Dragon pays 6.25x, the Green Dragon pays 6.25x, and the other lower symbols pay from 3x to 1.5x, all per total bet for 5 of each kind. The paytable indicates a maximum possible win of $107,500.00, or 3,583x the total bet amount, for once-in-a-lifetime win of course. The paytable is a very low one, so you can imagine the sort of wins needed to achieve that 3,583x total bet win. Mission almost-impossible that.

The 4 choices of Free Spins games are: Flint - 10 free spins with Flaming Wilds, Switch - 10 free spins with Stashed Wilds, whereby all non-winning Wilds are stashed away, until 3 or more have been collected to award a guaranteed-win on the reels, Frost - 10 free spins with Frosty Wilds, where non-winning Wilds are frozen until a win, and Gobble - 10 free spins with Winning Wilds, where Wilds are held in position until no win. Sounds complicated but it isn't really, once you're seen how each game plays and pays.
Frankenthompson
f these features are quite novel and certainly all of them have great potential to generate big wins, but it is also true that none of them guarantees any win of merely decent size, so in this round of free spins uncertainty reigns.

"Frosty" and "Winning" wilds have been the features that have given me my best payouts in this game, about my 100x total bet; and these same features have also let me finish some of my rounds of free games with winnings lower than 5x my total bet. Sometimes you get big wins and sometimes quite long losing streaks; this is the way "Dragonz" slot is.

Today my first session with this game finally ended with some gains that could be even greater if I had left the game 15 minutes before; in any case, I think this is a very engaging video slot you should try.
Login to write a review
Login
Big Win video
BIG WIN on this game - £4 Bet