Holmes and the Stolen Stone Slot by Yggdrasil
Verified Casinos to play this Slot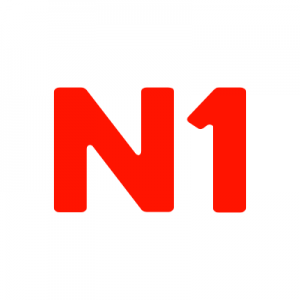 N1 Casino
50% up to €100 + 50 Free Spins on Starburst
Informer
Since last week, the Affiliate Sites Index of Holmes and the Stolen Stone game fell by 1.70 points (1.90%) to a current level of 86.8. The Index Monthly Median is 87.65.
The Index is currently based on 5 authority critics Reviews with scores.
Holmes and the Stolen Stone casino game position with Best Slots Ranking changed over the last week from Top 356 in General rankings table to Top 36 in Rankings of slots that have 5 or more scores.
The main reasons of Index change is addition of new critics reviews: Askgamblers Holmes and the Stolen Stones review with a score of 80 was added, which resulted in 1.70 points.
The anchor reviews that support Holmes and the Stolen Stone Slot:
Playcasinos s

: 100

of 100;
Casino Online Rating s

: 96

of 100;
Gamblexpert sPlay s for Real

: 80

of 100;
Next Week Prediction: 1.70 points (1.90%), the slots Index trend is slightly downside.
Slot Machine FAQ
❓ What is the RTP of Holmes and the Stolen Stone?
✅ Holmes and the Stolen Stone offers players a higher than average RTP of 96.8%. However, this is a theoretical figure only.
❓ What are the Holmes and the Stolen Stone Game Features?
Reels: 5,
Paylines: 20,
Layout: 5x20,
Betting Range (€/$/): 0.2-40 Bet.
❓Who created the Holmes and the Stolen Stone slot?
✅ Holmes and the Stolen Stone is one of the most familiar slots from Yggdrasil. It is a part of great collection of exciting from Yggdrasil casino slots that you can try online right now.
❓Does Holmes and the Stolen Stone have free spins?
✅ There is a free spin feature that can activate free spins over available gameplay levels.
❓Can I play Holmes and the Stolen Stone for real money?
✅ You can play Holmes and the Stolen Stone for real money in almost all primary online casinos, as it is an well known Yggdrasil slot. Check out our proposed casino to help you choose the right.
❓ Where to play Holmes and the Stolen Stone?
✅ MyCasinoIndex has created a ranking of online casinos with Yggdrasil slots. Explore the highest ranked verified casinos with Holmes and the Stolen Stone slot machine.
❓ How do I play Holmes and the Stolen Stone on mobile?
✅ You can directly access the Holmes and the Stolen Stone mobile game through a casino's mobile-friendly site. On your mobile or tablet, just use the browser, visit the casino's site and register.
Advertisement

Slot Reviews by Affiliate Sites
Positive:

5

Mixed:

0

Negative:

0

No rating:

1
Slot Reviews by Users
Positive:

3

Mixed:

0

Negative:

0
Sancheshu
different jackpots prizes which are changing all the time. To get one of them, you need to collect 5 diamonds of the same color. While I was playing it, I received some diamonds, but the colors was different. At the end, I had to fulfilled 2 more to received the jackpot. It was the lowest one, but waiting for this diamonds could eat you balance fast and you won't even saw.

The game has also bonus round and free spins which is really great. Free games are at x3 multipiler which is good enough. The game offer all the players wants, so I like it. The only thing I don't like is bonus games, because you need to pick some things and I am not good at it. But i like free spins at any game. Here you can receive 10 free spins and some coins. I didn't received free spins feature, I think it is hard to get it.

The paytable is ok, I like the symbols and the theme of Sherlock Holmes detective. Also graphics is good enough for me, so all looks great. I don't have any bad words to say about this game, I didn't play any game from this software till now, but I like Holmes and the Stolen Stone. Maybe the main reason is because it offer jackpots, free spins feature and also bonus round. You can have really nice time while you are trying to catch one of the jackpot prizes. I recommend it to all to try it out.
Netopi
As for the theme, yes it name tells us all Holmes and the Stolen Stones, Sherlock Holmes,who didn't enjoy watching hes movies, well I surely did.

What I liked about this game is having 2 bonus rounds, well having a Jackpot if I could call a bonus round, but playing this game the player needs to collect Diamonds but with same color, the collector is on top of the slot, so while you play and if some Diamond lands anywhere on the reels it will fill the Diamond Feature collector, so when you collect all the Diamonds a Jackpot will be awarded and that depends on the players bet how big it will be. Well me playing on the minimum bet I wonder how big will my Jackpot be.

The next bonus feature is Warehouse Bonus feature, it will be triggered if 3 or more bonus symbols lends anywhere on the reels, so the game will take you on another screen where the player will need to open boxes.T he boxes contain or Diamonds, coins or Smoke Bombs,well be careful if hitting the Smoke bombs, then the game is finished and will take you back to the base game.

The free spins feature I think its the best, because the multiplier is X 3, but what I liked about this game is even while you play the free spins round again you can collect Diamonds and collecting 5 of the same color another 10 free spins are awarded. I think this will be my next favorite slot from Yggdrasi lsoftware, well not so high variance, maybe medium variance slot, so will give it a try and see what will happened.

Good Luck!
Rodriguezuka
Far from being flat as first slots produced by Yggdrasil, "Holmes & the Stolen Stones" is a slot of 5 x 3 reels and 20 paylines equipped with a set of powerful and attractive special features including free spins with jackpot, bonus game and shard collection; there is also a paytable with pretty decent rates for standard symbols and strong payouts for the appearance of more than 3 special symbols (scatters), in my view, this one is a game quite appropriate for those gamblers who really enjoy winning big, so for example, the two types of scatters found in this game are two different locks, one looks old and rusty and the other is bright and golden, 3 symbols of each of these scatters trigger their own feature, but 4 of these symbols additionally generate a payout of 1,000 coins, and five symbols a payout of 10,000 coins; my best payout in this game happened when I got 4 scatters bonus, so I got 1,000 coins at the time of the triggering of the Bonus Game and then I got about 1,400 more coins during this bonus round and additionally, therein, I could get the last gem needed to trigger the free games round, so at the end of this cascade of features, my net prize was 6,711 coins, great!

Features:
- Bonus Game: you open wooden boxes where you can find instant bonuses or gems to collect and trigger free spins rounds later.

- Free Spins Round: for getting a round of 10 free spins there are two ways, the first is to obtain 3 scatters with the image of the golden lock that appear on any position on the reels, and the second way is by collecting 5 diamonds of the same color, they are collected above the reels and appear one by one on each of the reels while you're spinning them, and they may also appear inside the wooden boxes that you normally open in the bonus round, this is an automatic process. Additionally, if you collect five diamonds of the same color during these free spins, you will win the local jackpot offered on this game.

I do not want to ruin the surprise; I just hope you give a chance to this excellent slot created by Yggdrasil, still fresh!
Login to write a review
Login
Big Win video
Jackpot Hunting - Holmes and the Stolen Stones - Online Slots - PlayOJO Casino - The Reel Story
Holmes & the Stolen Stones Yggdrasil Slot
Holmes and the Stolen Stone Index