Jungle Jim Slot by Microgaming
Jungle Jim Slot Machine FAQ
❓ What is the RTP of Jungle Jim?
✅ Jungle Jim RTP is 95.98%.
❓ What are the Jungle Jim Slots Game Features?
Reels: 5,
Paylines: 15,
Layout: 5x15,
Betting Range (€/$): 0.01-75 Bet.
❓Who created the Jungle Jim slot?
✅ This slot is developed and published by Microgaming .
❓Are Jungle Jim free spins available?
✅ Free spin feature available on the gameplay.
❓Where can I play Jungle Jim real money?
✅ You can play this slot machine for real money in almost all leading Microgaming casinos, but make sure you checked out our recommended casinos first.
Slot Features
Software:

Microgaming

Jungle Jim RTP:

95.98%

Bonus game:

Yes

Free spins:

Yes

Coins Per Line:

10

Reels:

5

Coins values:

0.01 - 0.5

Pay Lines:

15

Min - Max Bet:

$0.01 - $75

Max Coin Wins:

40000

Max win:

$20000

Wild symbol:

Yes

Multipliers:

Yes

Scatter symbol:

Yes

Autoplay Option:

Yes

Progressive:

No

Slot Type:

Video slots
Advertisement

Slot Reviews by Affiliate Sites
Positive:

2

Mixed:

3

Negative:

0

No rating:

1
Casino Online Rating
Have you ever dreamt of exploring a tropical forest somewhere in Mexico to find a hidden Aztec treasure? If yes, then prepare yourself for a treat, because your dream may come true! ...
Casino Online Rating
Join "Jungle Jim" on his quest to the Jungle! It's going to be dangerous, you'll meet a lot of predatory animals, you will have to face death surely not once. But the reward is also very tempting – ?20,000. Are you willing to take the risk? ...
LCB
Jungle Jim is the slot equivalent of Ray Mears, he is adept in bushcraft, knows a thing or two about animals and is keen to find his fortune and hopefully help you win a few quid too. Jungle Jim has five reels, 15 paylines and includes bonus spins, multipliers, scatters and wild symbols. ...
Askgamblers
Review of Jungle Jim by Microgaming, including real players' reviews and ratings, free play mode, winning screenshots, latest bonus codes and promotions. ...
The Pogg
game ReviewThe games game can be found at Microgaming casinos. Microgaming as a standard now publish the slots house edge information of all their games at any online casino that holds a UKGC license (this is a requirement for all UKGC licensed casinos. As such we can say that the House Edge of Jungle Jim is 4.02%. When playing at any venue that does not hold a UKGC license and does not specifically publish the Return to Player information for their game, this information should be used as a guideline only as we cannot confirm whether or not this game is configurable.What will you find swinging from vine to vine?This game is a 5 reel game with 15 paylines and you can bet up to 10 coin on each payline.The 'Jungle' symbol is Wild.There is only one bonus feature when playing Jungle Jim and it is activated when you receive 3 or more of the 'Jungle' bonus symbol anywhere on an active payline. When this happens you will be awarded 10 complimentary spins with all wins multiplied by 10.в†' Read MoreConclusionThis is one of those cookie cutter templates of a game, where they offer a very generic bonus feature and simply slap a new 'theme' on it again and again. Not a game to go searching for.Microgaming Slots• North Storm• Ivory Citadel• Festive Indulgence• Playboy Gold Jackpots• Tiki Mania• Rising Royals• Lock ...
Slot Reviews by Users
Positive:

12

Mixed:

1

Negative:

7
Men Harveywalker
So I've finally left the blue-haired Jim, along with his white-haired and red-haired companions, to be alone in the jungle, with all those multi-coloured alligators, the green-eyed giant spiders and the ferocious yellow-eyed red fishes. Probably for good.
Hill Bill
The only thing about this game I don't like is that the free spins bonus feature cannot be retriggered. But while I was playing the game I managed to trigger this feature more than 3 times, which makes this game great at least for me.
Gogmathompson
Quite old game, and also I am not big fan of slots where scatters not trigger any feature.
Hernanpop
The pay out ratio of this slot is not so good and I hate it the most and it's important to players like me cause we use our money that we play.

The feature bonuses of this slot were so elusive when like the free spin bonus the "alligators" and I think it's not common for a normal slot, I played many slots that is so unfriendly when it comes to bonuses.

Overall this slot was not achieve my qualification when it comes to slot I will give 5/10 overall.
Titanbson
Evene thought Jungle Jim El Dorado looks so nice none of the 'old' gamblers like clones and same goes for me. I am uspet with Microgaming because it seems they have troubles making uniquee slots lately and on the top of disappointment we have quite poor pay tables too. Game appearance and graphics are really nice but still its just another clone to me.

Even I had some decent wins and nice sessions I still don't like idea of being clone. The first time I tried out this slot was in Vegas Palms Casino. I have received 10 Free Spins to try out the newest releases. I can't tell for sure but there was around 2 or 3 euros won from Free Spins. Even disappointed I kept playing as my inner voice have 'told' me to not change this game and I was right. All of a sudden I have triggered free spins feature and won significant 30 euros from it on my 0.25 cents stake. I kept playing and then another decent win came in and it was like x 100 my stake. That was so,so nice and refreshing. I almost forgot it's a clone game.Since I had successful session at Vegas Palms Casino I used chance to play this slot on several occasions in different casinos and I wasn't mistaken. All sessions were successful, at least I didn't lost my balance down to zero but opossite, I made some money.Not only Microgaming but all games providers should learn that players don't like clones and please offer something uniquee. It's a shame such a beatuiful game like Jungle Jim El Dolaro seems to be just another clone guys
Hydrallivan
I think this game just edges ahead because of the proper scatters, but there really is very little in it.
Hayen Pring Lem
The next one came after 140 spins, paid a nice 65x win, disappeared for a long while, then came back with a 31x win. Somehow or rather, Jungle Jim just doesn't play as good as Gonzo's Quest. Too many empty spins, the Free Spins games are hard to come by, and I didn't get any retrigger at all. I couldn't win anything big, I ended up losing everything, but most importantly, I did not enjoy playing this Jungle Jim's game. I'd prefer playing that Spaniard's game anytime!
Jordancat Dumbleher


The most I've won on this 15 Paylines video slot for $0.75 a spin is no more than $17 ONLY because I chose correctly finding 10 free spins and a 3x multiplier in the alligators. On all the sessions I tried my luck playing on Jungle Jim the worst came for 2 Free spins at a 1x multiplier in one trigger. I have already thought in my mind that I will never play this slot again in the future because of that experience and so I can have my revenge in writing a bad review on it :) .

The only good thing that can come from this slot are your normal to slightly above average wins in combinations of 3 or 4 symbols. 3 scattered targets are sometimes there to help me out even when this old slot isn't the greatest! So, we have normal wins, low rewarding free spins rounds that are at the mercy of random chance, doable scatter pays that come and go, 15 Paylines that just need to grow up for more and a video slot that lacks the support of another bonus. Slots should never be without a minimum of two features and if only a single bonus were present, it better be a huge paying bonus that can be desirably rewarding like Age of Discovery!

Overall I would not ever play Jungle Jim again for those reasons stated above because it will ruin my balance to the fullest possible extent! What it's insuffient in will get the best of me! A low score of 4 out of 10 is what Jungle Jim deserves!
Martith Cullssell
None of them are interesting enough, none of them can pay well enough, and none of them have good features worth chasing for. And both of them are oldies, which doesn't keep your interest in the game going for long. Too bad.

The Wild symbol pays 4000x the line bet for 5 of them, it doesn't double any wins, it doesn't expand on the reels, it doesn't come stacked, so it is none other than a true blue dumb symbol. I've told you so many times before that Microgaming likes to use dumb symbols didn't I? Well, here's yet another example. The Scatter pays only 75x the total bet for 5 of them, which is lower than the usual win value, and is also another dumb symbol. It doesn't award any free spins. The Bonus symbol, the green alligator, pays 50x the total bet for 5 of them, and getting 3 or more of these green alligators award up to 10 free spins with up to 5x multiplier. Note the word 'up to'. It doesn't mean you'll always get 10 free spins with a 5x multiplier. I've won 4 free spins with a 2x multiplier once, and it paid out peanuts. Good for monkeys perhaps, but blardy lousy for me. Jungle Jim pays 1500x, the Professor or whatever pays 750x, the lady pays 500x and all the rest paying from 400x to 100x, all per line bet for 5 of each kind. A low paytable without any doubt.

Triggering the Free Spins game with 3 or more consecutive Bonus symbols on the reels (talk about eccentricity...needing bonus symbols to trigger the Free Spins game, which the Scatter symbols should be doing in the first place), takes you to another screen, whereby you select one alligator to reveal the number of free spins, and another alligator to get the multiplier. Up to 10 free spins and up to a 5x multiplier can be awarded, but usually it's just the 2x or 3x, and with just those 10 free spins, don't ever expect big wins to come. You'd be very lucky if you can get a 50x total bet win. My best was only 26x my bet amount. Very disappointing indeed! One more thing, the Free Spins game cannot be retriggered, and this makes the winning chances even more worse.
Jaenles Jamespower
At first you do not get the impression that you can score high with this game but later you will see that it can pay good money. Winning is always fun so I have to say I will continue to play this game over and over again.

It is a 5 reel 15 pay line slot and I would say that the theme was inspired from the Amazon rain forest. It is a very colorful game, and I really do not like the animals that are everywhere on the reels. There is some man eating a plant, a piranha fish, a purple spider, a snake for which I have strong feelings about and a panther. There is also Jim, an attractive female and an elderly professor.

The crocodile is the bonus symbol and if you land 3, 4 or 5 of them on an active pay line you will trigger the free spins feature. When that happens, you will be shown a screen that contains 5 crocks and you have to choose only one to determine the free spins. After you are done with that you have to chose again to pick a multiplier. There are up to 10 free spins and a multiplier that goes up to 5. I was lucky enough to trigger this bonus feature after only my 10th spin, which was great.
Arimpson
am understood that old games can't look like new ones. By the way in this slot there is 15 paylines.

I did not like what I have seen during playing base game in this slot. The thing is that scatters in this game do not start any feature, and just paying money. Also to trigger feature you need to get 3 or more bonus symbols on a payline, not very easy to do this, and very sad to get 3 or more bonus symbols, but not at payline, and do not have any feature. There is only 15 paylines, so it is not very easy to get freespins feature. Payouts are quite low, there are wilds on this slot, but do not have any multiplier, and it is just regular wilds, with own payout, which is quite good, but wilds land not so often.

Feature which triggered by bonus symbols on payline is starting like two stage bonus game. First stage - you pick number of freespins (up to 10), and second stage you pick multiplier. Got this feature 3 times, first one 6 x 5, second one 10 x 4, and third time 5 x 2 (lol, was really sad). Do not have monster wins, but still paid me like 20-40 x total bet, which is not very bad result.

Overall this is not very perfect slot for me, I do not like that scatters does not start any feature.

Golimitchell
>
The highest winnings from their slot were approximately $15, $20, $30 (constant bet size $1.50 I will say that it's so difficult to get their feature bonuses! Wild symbols, scatters, and other high paying symbols like Jungle Jim of course, the professor, the lady and the jungle they're the most symbol that you ever wish for to strike and be rewarded a huge cash!

I observed that they're like copied to Tarzan movie because of their symbols but i like there theme very original and it's like a Amazonian jungle! I love the way the slot moves and surprise me when I won! Graphics and music background like and my eyes were so entertain unlike the other slot that was incisive to eyes!
Kingopogo
Actually I always have some thoughts that I am always happy to share, about everything.

Jungle Jim video slot has 15 paylines and therefore you can bet here from 0.15 per spin. This game has wilds on all reels, and this is definitely earn to game few + from me, I like such games where is possible to get 5 wilds, and wilds have payout. But sadly we can add minus after plus right after see that payout for 5 wilds is low for such games, less than 300 x total bet. I did not like low payouts at all, and I can understand when wilds pay such low but it is expanded wilds or stacked, or with multiplier, but here is no any such things.

Scatters here is typical for old Microgaming games, it pays money, but not award with any feature, so up to 75 x total bet for 5 scatters. It is possible to get up to 10 free spins with x 5 multiplier, it is triggered by bonus game, 3+ bonus symbols on any payline, and you will get some free spins with x 5 multiplier. From my experience at 32 red casino while I was betting 0.30 per spin, I trigger free spins feature 3 times, but come on, it is hardly to win something with less than 10 free spins! I get most times just 5 free spins, and of course it is looks poor for me, I did not like it. And base game here is also very boring and not interesting.

Jungle Jim video slot has medium variance, but payouts is a bit low, and feature even disappointing, since up to 10 free spins, without any extra wilds or something except multiplier. I will not play this game again.
Kennedyshark


To begin with this game does not leave a impression of a good game with high pays but once you play it for a while you see that it can pay big money and that its fun. There are 15 lines in this game so the minimum bet is €0.15. I have played this game on all bets and as usual i started to notice that the higher the bet the less chance you have of getting the bonus. For me personally a bet of €0.60 is perfect. You can play with out loosing fast and can also win a decent amount on feature.

To get the feature i had to get three or more scatters on an active pay line from left to right. It actually does not matter how many scatters you get because your chances stay the same. This is a pick bonus with two stages. In the first on i had to pick the amount of free spins and the second i had to pick the multiplier. You can get up to 10 free spins with five times multiplier. I am happy to say that i picked the max couple of times and got big wins. Even if nothing lands you are still awarded with 5x every spin. Only after picking the best possible spins and multiplier i started to like this game. Over all the game is not bad and if i was to rate it i would give it 6 out of 10.
Jorms
always have been a loyal player to them and I have a lot of respect for them.

It occurred to me that Microgaming is less inventive nowadays. I really don't expect from them to clone a game from their rival. Ofcourse it goes without saying that NetEnt has grown into a great online gaming provider but I guess each provider copycat from each other. This game for example, it is so obvious that it's a clone of Gonzo's Quest. Be honest, you can see it immediately after a few spins.

It's not a new game from Microgaming, in fact this is probably a reboot or a sequel of their older game with the same name and if you ask me, they have improved the game massively. Better graphics, better sounds and of course, a big change of gameplay in the positive way.

Like I said before, the game is a clone of NetEnt's Gonzo's Quest but there have to a slightly difference. There are 2 differences between those two games. First difference is the paylines. Gonzo's Quest has 20 paylines and Jungle Jim has 5 more. In Gonzo's Quest, 3 or more scatters triggers the free falls but they have to be in a winning paylines and in Jungle Jim this is not the case. That's what I like most about Jungle Jim.

I've played this game just a few times back in 2016 soon after it was released. The first few times I had luck and managed to trigger the free falls after few spins. However, the winning of it wasn't very pleased. I do believe Gonzo's Quest pays way more than Jungle Jim and that's why I like Gonzo's Quest more but I think I'm not the only one.

Despite the comparison I do like Jungle Jim and I probably will give this game another run sometimes this week.
Freemanstompa


Jungle Jim el Dorado is a 5 reels and 25 pay lines video slot game. The game is powered with the Rolling Reels feature with a multiplier that increases with every win and a free spins feature too. During my session I had no wins at the beginning or only some insignificant ones.

The main attraction in the Jungle Jim el Dorado video slot game is the free spins feature. The feature is activated with scatter symbols but they need to be on the first, second and the third reel. It took me really a while to activate this feature I even lost hope that I will see the free spins in that session though. I got 10 free spins and during the free spins the multiplier goes from x 3, x 6, x 9, x 12 and up to x 15. This showed me that the feature has a potential to pay huge but all I got was a multiplier that did not go higher than x 6 and all I won was 34 euros.

What kept me playing was the base game. The Rolling Reels is a really powerful feature because this means that I was getting many free spins during the base game. There were some big wins thanks to the Multiplier Trail that increases the multiplier with every consecutive win. The multiplier starts at x 1, then x2, x 3, x 4 and x 5.

Jungle Jim el Dorado is a really nice slot and I highly recommend this game to anyone. There are nice wins that will keep your balance and do not give up if you find it difficult to activate the free spins, because eventually you will.
Martinelight
Quite recently Euro Palace casino gave me free spins on this slot and it was the first time I tried it. The spins didn't give me much, but I decided to deposit and give this game a decent try.

So with 60€ balance I started to play this game. The slot has 5 reels and 25 paylines and with that in mind, the minimum bets are set to 0.25€ per spin.The game is inspired by the jungle theme and Jungle Jim is the main character, who's looking for treasures. There are so many things that this slot has in common with Gonzo's Quest that it's safe to say that Microgaming has taken their inspiration from it- the theme, multipliers and even free spins bonus is the same.

Having that said, I did like the design for this slot, it has treasure and jewel symbols. And whenever you get a win, the winning symbols are taken out and new ones come to their places, and the multiplier for the win increases. That's a really nice feature as it allows you to get decent base game wins, as the multiplier on base game goes from 1x to 5x. So I managed to play over 700 spins and I have to say I did have a good time with the game. I had one win on base game near 100x bet due to a good 5oak winning combination. And I also managed to trigger free spins once. I was a little upset when I won only 20x bet from the spins, as they also have the multiplier reel and it goes from 3x up to 15x. But I also have to admit that it was hard to get decent wins on base game, except for that one big win, all I had was 10x bet winnings up to 15x bet. I also don't like the way free spins are triggered as you need scatters from left to right and wild symbol doesn't substitute scatter as it is on Gonzo's Quest and it definitely makes the spins harder to trigger.

Overall I think that Jungle Jim is a decent game and I might play it some time. The design is pleasant and I do think that with up to 15x multiplier it can give decent winnings. But at the same time, this slot compared to Gonzo- I will always stick with Gonzo as the design is better and I've had better wins.
Hydraward
t can award multiple consecutive wins. The win multiplier increases with each consecutive roll. Into base game you can get up to x5 multiplier, during free spins up to x15 multiplier.

I think this game is designed nice, it has good graphics. When I was playing it I had some luck at the beggining. I got some decent winnings at base game and because of that I played it for a longer time. My bet stakes were not so big, I mostly bet small bets up to around 0,50€. Free spins feature is interesting just because one thing –multipliers up to x15 which is really big. But to get the biggest multiplier is very hard. For me it was even harder to trigger any free spins feature.

And to be honest I never got any free spins feature at all while I was playing it. I know that at Gonzo's Quest is also hard to trigger free spins, but here it was impossible. I made over 200 spins on it and I never triggered them. The winnings during base game were sometimes really good… well at the end I never get any win bigger than x10 bet and I lost my balance very quickly. I don't like this game just because I never triggered free spins. I don't think I will play it again in near future. I would rather try my luck at popular Gonzo's Quest where I had much better luck than at this one. I just can not win anything from Microgaming slots. I will rate Jungle Jim with 5 out of 10 possible stars.
Gigantrice
ustratingly though the scatters still only appear on the first three reels, so it really is very much a token change.

The advertised RTP for this game is 96.31% whereas Gonzo's is slightly lower at 96%, although confusingly the paytable is slightly worse in this game with the top five of a kind returning 120x your stake rather than 125x in Gonzo's quest. Despite this the maximum possible win from a single spin is reasonably high at 3680x making this reasonably high variance although it really doesn't feel like it in general play and of course such a win is only possible during the free spins.
Edwardsfirebreatha
Time moves fast, time waits for no man, not even for Jungle Jim. Many years have since passed, and now our jungle hero comes back to life, looking all new and all fresh, and going hunting for that elusive El Dorado treasure. Hmm. I thought only that helmet-in-his-eyes Spaniard explorer and that fatty Tribal Chief went hunting for it, but now, we have Jungle Jim too. Ah well, 2 or 3 years too late, but never mind.

Playing Jungle Jim El Dorado is no different from playing Gonzo's Quest or Rook's Revenge. They share the same game concept and design, each with their own icons and symbols, but our Jim here prefers something a little different from the other two, so voila, no grid boxes and less of the various masks. Hehehe. Being a new game from Microgaming, the graphics are up to contemporary standards, not astonishing or vibrant enough, but pleasing to the eye nonetheless. The first other difference that I noticed with Jim is that...he isn't as adventurous, nor cheeky, nor playful, as like our Spaniard friend, who can even do the 'moon walk' dance in the jungle. Hmm. For Jim, he is contented with just looking and resting one arm on his trusty spade. I really wonder how he manages to keep that big spade in his tiny little bag though. Must be a technologically advance cybernetic spade that. Hahaha.

Even for a 'Rolling Reels' game like this one, the Wild symbol does not have to be dumb, but it is. No paying for itself, no doubling of wins, no expanding, just substituting. 3 Scatters pay 5x the total bet and awards 10 free spins with a dynamic multiplier, and more free spins can be retriggered. But I didn't get any retriggers, as always. Other symbols in the game pay from 120x to 2x the total bet for 5 of each kind. A low paytable.
Login to write a review
Login
Big Win video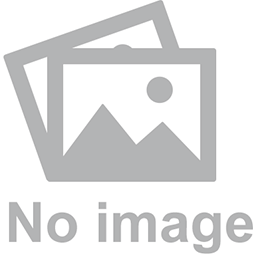 Jungle Jim And The Lost Sfinx Bonus Feature (Microgaming)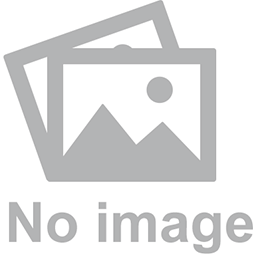 this game big win bonus x830 in online casino!