Subtopia Slot by NetEnt
Verified Casinos to play this Slot in United States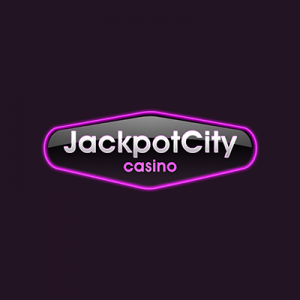 Jackpot City Casino
100% up to $400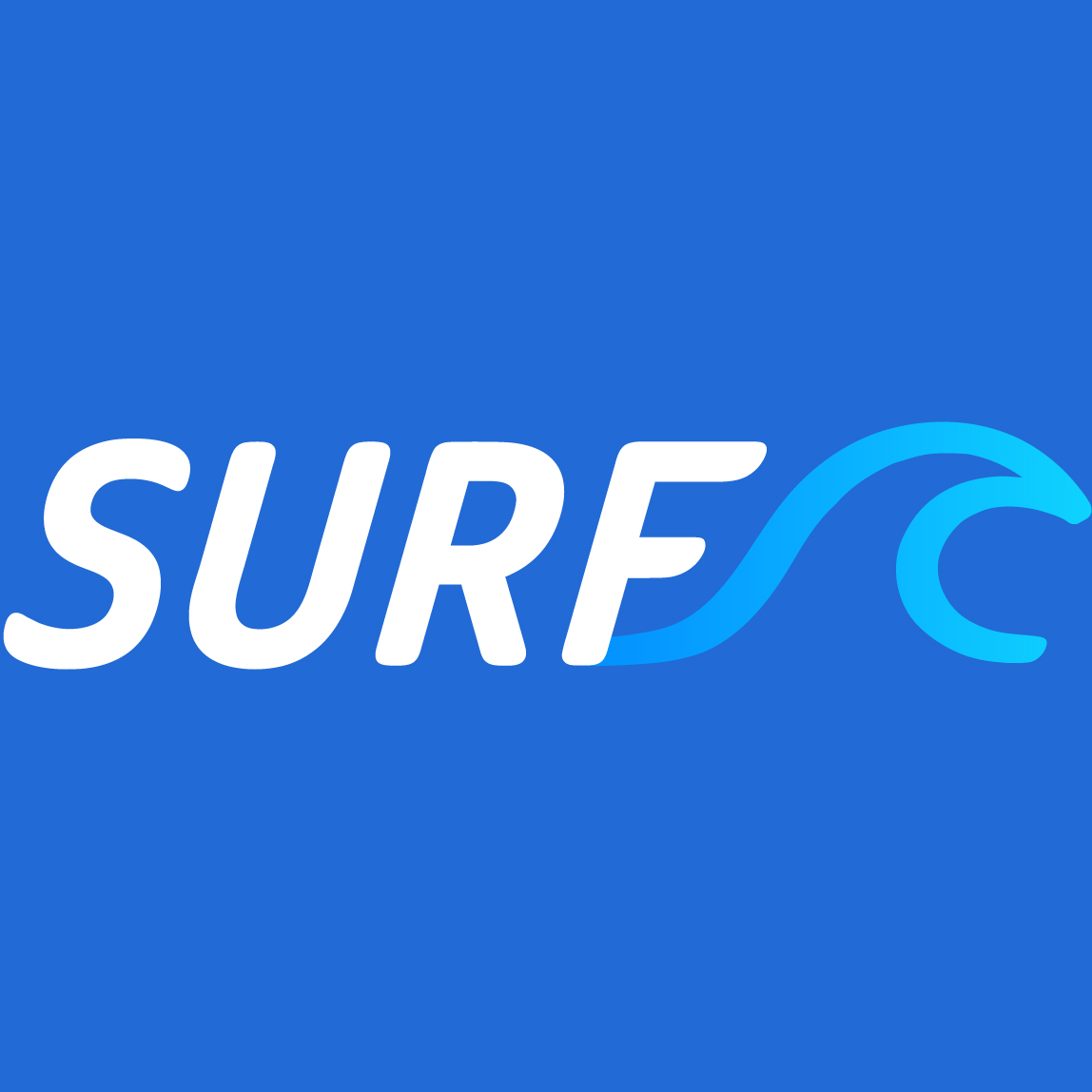 SurfCasino
Welcome Pack 100% Up To €1000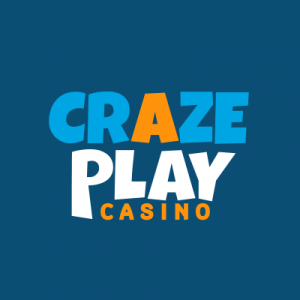 CrazePlay Casino
60% up to €60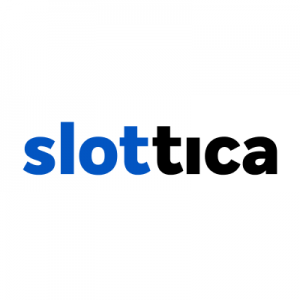 Slottica Casino
Slottica 50FS no deposit in the Starburst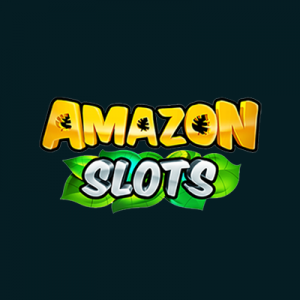 Amazon Slots Casino
Up to 500 Extra Spins on Starburst Slot (MegaReels Bonus Spins)
Informer
Since last week, the Affiliate Sites Index of Subtopia game fell by 1.60 points (1.90%) to a current level of 84.8. The Index Monthly Median is 86.4.
The Index is currently based on 6 authority critics Reviews with scores.
Subtopia casino game position with Best Slots Ranking changed over the last week from Top 568 in General rankings table to Top 74 in Rankings of slots that have 6 or more scores.
The main reasons of Index change is addition of new critics reviews: Luckymobileslots Subtopia review with a score of 80 was added, which resulted in 1.60 points.
The anchor reviews that support Subtopia Slot:
Casino Online Rating

: 94

of 100;
Netentcasino

: 90

of 100;
LCB

: 88

of 100;
Next Week Prediction: 1.60 points (1.90%), the slots Index trend is slightly downside.
Last Week Prediction: + 0.6 point, not justified
Slot Machine FAQ
❓ What is the RTP of Subtopia?
✅ Subtopia offers players a higher than average RTP of 96.1%. However, this is a theoretical figure only.
❓ What are the Subtopia Game Features?
Reels: 5,
Paylines: 20,
Layout: 5x20,
Betting Range (€/$/): 0.01-100 Bet.
❓Who created the Subtopia slot?
✅ Subtopia is one of the most iconic slots from NetEnt. It is a part of huge collection of fantastic from NetEnt casino slots that you can try online right now.
❓Does Subtopia have free spins?
✅ There is a free spin feature that can switch on free spins over available gameplay levels.
❓Can I play Subtopia for real money?
✅ You can play Subtopia for real money in almost all large online casinos, as it is an widely popular NetEnt slot. Check out our suggested casino to help you choose the right.
❓ Where to play Subtopia?
✅ MyCasinoIndex has created a ranking of online casinos with NetEnt slots. Explore the highest ranked verified casinos with Subtopia slot machine.
❓ How do I play Subtopia on mobile?
✅ You can simply access the Subtopia mobile game through a casino's mobile-friendly site. On your mobile or tablet, just use the browser, visit the casino's site and register.
Slot Features
Software:

NetEnt

Subtopia RTP:

96.1%

Bonus game:

No

Free spins:

Yes

Coins Per Line:

10

Reels:

5

Coins values:

0.01 - 0.5

Pay Lines:

20

Min - Max Bet:

$0.01 - $100

Max Coin Wins:

100000

Max win:

$50000

Wild symbol:

Yes

Multipliers:

Yes

Scatter symbol:

Yes

Autoplay Option:

Yes

Progressive:

Yes

Slot Type:

Video slots
Advertisement

Slot Reviews by Affiliate Sites
Positive:

6

Mixed:

0

Negative:

0

No rating:

1
Slot Reviews by Users
Positive:

11

Mixed:

2

Negative:

4
Darcie Roman
Lets make it very short, shall we? The Wild symbol pays nothing, 100x total bet for 5 scatters is low, all symbols pay lowly too, and the free spins game can end after just 5 free spins, without paying anything decent! What the 'f'!
Jamereekal
The number of spins is now set like random and I don't like it.

The second thing is that multiplier at free spins feature could be set higher. The multiplier meter from main game to free spins feature does not change a lot. It is almost the same, so I think they could add some higher numbers like as up to x10.

Twinkleckson
I did not like that sometimes freespins feature can end within 5-6 spins. It is just sad, because it is hard to trigger it, and when it finish fast you get bad payout. For that I took 1 star.
Pointyhi Reimar
Well, I like this slot so I have nothing bad to say about it!
Stinkhamilton
rhaps it is better said hungry for player money, rather than stingy, because the wins are frequent here (but generally their value is small).It is true, the slot shows a peculiarity which occasionally offers big wins, but these big wins are very rare. This feature slot is given by the fact that about once every 5 spins, randomly for the next spin, a multiplier between 2x and 5xis given. But what good is this, if the next spin is a loser? So only once in about 15 spins you will have a win multiplied . Because of this multiplier, the normal wins are rater smaller: about 3-10 coins are earned every 1 to 3 spins. Too less.

The only compensation , so to speak, is the Free Spins round. Here all free spins are accompanied again by a multiplier: 2x , 4x and 6x . This multiplier is increased when a special symbol is found on one of the reels. Every time this multiplier advances the submarine is sinking deeper, and at a value over 6x, the submarine returns to the surface and the Free spins round ends. In general there are awarded more than 20 Free spins, and the win are some nice 5-7 win Euro, but usually to enter Free spins it costs more than this.

I played about 200-250 spins and entered the Free Spins round 2 times. I had an average loss of 15-20 Euro for every 100 spins and an average win of 5-7 Euro in Free spins.

My opinion is that on the whole, the slot is weaker than "Jack and the Beanstalk" and the losses are bigger, although from time to time some wins in particular, may be higher.
Antiby
This is especially notable during the free spins round, but I will get back to that later.

One problem I do encounter with Subtopia very often is that graphics are kind of slow at some flash based casinos. Luckily NetEnt does make it possible to lower the level of graphics in the settings to enable a smoother gaming experience.

Other than that it's a great slot with symbols that resemble people you would find in a submarine. However, a bit animated with a lot of creativity. Subtopia has 20-paylines and 5 reels. There are wild symbols which can appear on every reel. The wild symbols substitute every symbol except that of the scatters.

The other fun part of this slot is that it has a random multiplier during base game that could keep changing after each spin. So your winnings either get multiplied by 1x, 2x, 3x or 5x. The only exception is scatter wins though. These cannot be multiplied under any circumstances.

I once turned 5 free spins from a casino into a cash out of €850 by only playing this slot. Of course granted I got incredibly lucky. However, when I won that amount I never hit a five of a kind of animated people on that ship.

I did however hit many four of a kinds with a 3x and 5x multiplier in base game. I kept moving my bet up from €0.20 to €1.20. My biggest wins were during the free spins session.

The best part about this game is the free spins. Once you get 3 scatters, you'll get an unspecified number of free spins. This is first slot where I came across this type of concept. On the 5th reel there is a multiplier symbol which moves up from 2x to 4x and a 6x multiplier when the symbol appears.

However, do keep in mind that the higher the multiplier becomes, the closer you get to the end of the free spins session. During one lucky session where I probably had more than 20 free spins, I had a nice couple of hits of 140x and 100x my bet size. This slot has a lot more potential, considering the 6x multiplier and the excellent payout for 5 symbols.

My final rating for Subtopia is 8.5/10.
Anticox
I do like Subtopia better though. The game has a better gameplay, way better features and mainly the random multiplier on each spin.

Subtopia is also one of NetEnt's oldest games but yet still popular among NetEnt fans like me. First time I played Subtopia was about 5 years ago, more or less and I had a few decent wins but no big ones like 300x bet. Of course, those kinda winnings are rare but it's not impossible. I know the game has it's potential because of the multiplier, you can relate this game with Gonzo's Quest. I believe you can win a max of 10.000 credits at the minimum bet in the main game and it could be more in the free spins mode.

Personally I find that great games need to have a sequel but I waited for so long for this to happened, not only of Subtopia but I also have waited for them to make a sequel of other great games like Dead or Alive, Jack and the beanstalk but it never came. Instead, we are given a few other games that has less payout. They are entertaining, I give them that but even that wouldn't last long.

I must say, even the game is old, it never bored me a bit when I open the game but each one of us have different taste so maybe for some it would be get bored after a while. Subtopia has been added to my top 20 NetEnt games and I am sure it will stay there till it's gone of course.
I really recommend this game to all thrills seekers among us, it is an interesting game, top notch gameplay and big bucks is guaranteed if you play long enough.
Owenstinkie
It has kind of a water theme design and from the first look I didn't really enjoy the design as it was simplistic in a non sophisticated way, and since in those few times I played the game, I didn't manage to win anything decent, I didn't pay any attention to it till recently.

Doublestar casino offered a promotion where player can accumulate up to 200 free spins just for playing in the weekend and wagering. That week the game where you could earn the spins was Subtopia and I was eligible for the whole 200 free spins, from which I managed to win around 60€ in total, which was a good amount.

Since then I have spent some sessions with this game and it has grown on me. I really like the simplicity of this game- there are wild symbols and as bonus it has free spins round. Although the design isn't my favorite due to the color scheme and animations in general, I do think this game has really great winning potential and that's the most important thing for me as a player. I really think that it's great that in base game there is a wild multiplier reel and each and every win can be multiplied from 1x-5x and my favorite part is that it has nothing to do with successive wins, as it is in Gonzo's Quest etc. Therefore it is much easier to get decent winnings on base game.

But for me the favorite part is the free spins bonus and I think it can be really generous, if you're lucky. For me it doesn't seem to be too hard to trigger free spins as you need only 3 scatters to do that. And then you get unlimited amount of free spins where the multiplier gradually goes from 2x-6x. In my last session I had one of the largest amount of free spins I've had from any Netent game- 37 free spins. And although most of the free spins were empty, I still ended up with a win around 100x bet and if I was a little luckier, the win could have been much more impressive.

All in all, Subtopia seems to be a great game cause it can be very exciting with the unlimited freespins and rewarding as well. Although I haven't got a win over 100x bet so far, I think this game has great potential and from now on this will be a game I play much more often.
Ellong
Well, I've been there, I've seen there, but I couldn't bring back much of the lost treasures. In fact, I haven't found the treasure chest so far, finding only bits and pieces of artifacts, but still worth some good money though. Well, maybe some Caribbean pirates, or even some ghost pirates somewhere had already found them, who knows, but I ain't hunting for them anymore. My time for all that is over. Now it's just story time for all of yer, hehehe.

Now listen up to me and listen good. The paytable in Subtopia isn't that good. You won't find those big wins in the base game. The payouts there are usually low and mostly lame. But not to worry, just stay cool and stay happy. The huge wins in the free spins game are where they'll be! You don't believe me? Play the game and see! Hehehe.

Wait a minute, how can that be? Hmm, okay, let me explain to make you see. In Subtopia, getting 3 of those scatter symbols, the compasses, award a free spins game. Okay, so you already know that. But, the number of free spins is not predetermined as in any other game. Not 7, not 10, not even 15 free spins. The actual number is determined by that multiplier meter on the right hand side of the screen. Get that skeleton and you're dead. I mean, the free spins game is dead. But as long as no skeleton appears, the free spins will go on and on and on! Very nice right? Yes, absolutely! But that is not the best part of it. The best part is getting lots of free spins and wins with the multiplier stuck at the 6x! And this is where the biggest possible wins in the game can come from...5 Scientists on any payline, paying out a nice big 12,000x the line bet (2000 x6)! What? That's not a lot, is it?! But of course! I did say that the paytable isn't good, didn't I?!

But again, if during that free spins game, you managed to get a few of such big wins, then the final payout can be huge no doubt. Yes, I've had 2 or 3 'Big Win's during the free spins game, but those were either with the 2x or 4x multiplier, rarely with the 6x. Meaning, I didn't get any win that exceeded 500x my total bet. My best so far was only 382x, with a few more such wins within that 300x range. Not bad, I must admit, but still not good enough!
Gallaghergoodness
e game paytable is good. When I played it I had some good winnings during main game, but when it comes to free spin feature I was a little disappointed.

The free spins feature is trigger by at least 3 scatter symbols. You can hit 5 scatters and this will give you x100 bet size. I never hit all of them; the 3 scatters are my best results to start this feature. In the feature a multiplier meter appear randomly and increase your wins for x2 up to x6. When you received stop symbol the free spin feature will stopped.

I play this game from time to time, I never had any big winnings on it but I saw some nice screenshots, so I think this could be great game if you can receive more free spins in feature.

Hernanpop
mbols look great, but also there is nothing really exceptional, because it is not new game.

I like payouts. Payouts are generally very good. Best 5 of kinds pays good, other symbols not so nice, but there are special multipliers in normal game so payouts can be good for any 5 of a kind.

I like that there is in normal play mode very nice feature with multipliers. Each spin by random you get multiplier, from 1x to x5. x5 multiplier come very rare, usually it is x1 or x2, but sometimes it land in nice time, and you get big win animation.

I like freespins feature. A lot. It is impressive feature. By getting 3 or more scatters you awarded with freespins. There is no any number of your freespins. From start you have x 2 multiplier. When special symbol land on reel 5 - your multiplier will become x 4. When it land again - x 6. And when it land again - freespins feature ends. The thing is that sometimes this special symbol does not land long, and you get a lot of freespins. Once I played almost 100 freespins, and won 400 bets. Was crazy feature, at x 4 multiplier I played about 50 spins.

I like this game, I give it 9 stars. But not think that everything is so sweet, and do not play with high bets. Few times I lost decent amounts in this slot waiting freespins, and did not even trigger it. Or trigger and did not win anything good.

Woodclop
Everything is the same only the symbols are different.

The game has a descent paytable and the highest winning symbol has an award of 2000 coins. This game has a random number multiplier. It can appear after any spin and awards a win multiplier up to x5. You can have some descent wins thanks to it if you already have some nice 5-10 x bet win. This game also has a wild and scatter symbol. The wild can appear anywhere on the reels and substitutes for other symbols. The scatter symbol can land on all reels and at least 3 of them trigger the free spins bonus.

This game is interesting because you don't know what number of free spins you will get. The free spins start with a x 2 multiplier and when the special multiplier symbol lands on reel 5 the multiplier increases up to x 6. When the multiplier is at x 6 the next time the symbol lands the free spins finish.

Compared to The Marvelous Mr.Green the free spins here come more often and are much easier to trigger. Sometimes they will come in the first 20 spins and can award some nice wins. In my last session in this game I got the free spins only after 7-8 spins and played 14 free spins. The last 3 were played on a x 6 multiplier and I had a win of 60 x bet. Other times the free spins can finish only after 3-4 spins leaving you with nothing but in one session I got up to 22-23 free spins and had a win of over 200 x bet. This game is fun to play and can provide some big wins so I recommend it to everyone.
Geraldinadonna
It is a 5 reel slot from Netent, with 20 paylines, a minimum bet of 0.20 euro and interesting features like Wild symbol, Random Multiplier and Free Spins. The theme of this slot is about exploration of submarine depths, it has good graphics in my opinion, with pretty well designed symbols like divers, submarine mechanics and playing cards symbols.

Regarding the features, I like the Random Multiplier but the Free Spins feature is more interesting maybe because I like very much when I catch the 3 scatter symbols. The free spins feature of this game is a little bit unusual because it has a multiplier meter, I never won more than 12 euro at this feature and also is very hard to catch 3 scatters. I noticed that the Wild symbol appears very often, it is a good feature because I managed to get some nice wins.

I can't say many things about the payout rate because I didn't play with big amounts of money and also only a couple of times but I will give an 8 and I will keep playing it, maybe I will manage to make some nice money at this slot!

The graphics will receive an 8 because of the playing cards symbols that are used too frequently in my opinion and also because the game is running a little bit slow from what I noticed,

The features are quite good, I will give another 8, it is an average slot from NetEnt that I recommend you to play if you want to have fun.
Men Harveywalker
Although this feature seems to be interesting in payouts but I could manage a good win may be because you get 5 x multiplier seldom and when ever I got I could make a good wining combination.

The slot is low in returns especially in the main game. In triggered the free spins twice and the best I could make was 45 times the bet that is not satisfactory at all. In the main game I guess I did not witness any good win. The highest pay out of the symbol was although fine that is 2000 coins. The free spin is triggered when 3+ scatter symbols appear on the reel. The interesting part is that number of free spins are not defined. There is a meter of multipliers that appears below the reels during free spins. The meter begins at 2 x multiplier and every time when the multiplier meter appears on the reel multiplier increases. The multiplier meter has 2 x, 4 x, 6 x and red cross in the end. So when the third time when multiplier meter symbol appears on the reels the free spins end. I made 10 spins the first time and 13 spins the second time. It's easy to trigger the free spins but returns are not good. Then there is wild which can substitute any symbol except the scatter and the multiplier meter in the free spins.

The slot is not an interesting one with ordinary graphics and animation. Even the returns are on the lower side. So I would rate the slot 6 on 10.
bleedreed


This slot has an interesting feature in the base game itself where a multiplier of 1X, 2X , 3X or 5X gets activated randomly giving you some more money then usual slots. Now , what i have seen is that the multiplier is on 1X multiplier for most of the times after that 2X multiplier has major portion of spins and then 5X. 3X has pretty less number of spins. Although these are random but according to me say if there are 20 spins , then 12 spins would have 1X multiplier, 4 would have 2X multiplier , 3 would have 5X and remaining 1 would have 3X... This is my personal experience and not that Netent has been biased with the feature, may be it is with me only.. Though a random multiplier of as much as 5X is awarded , still the returns are low to average only. You would have to be extremely lucky to land a good winning combination ( 4 or 5 of a kind ) on an increased multiplier.

Apart from base game there is an additional free spin round which gets triggered by getting 3 scatters on the reels. Netent slots always have very good free spin rounds with amazing additional features and on this slot there are unlimited free spins with a multiplier ranging between 2X to 6X. This free spin round compensates for the returns on the base game and i have seen that it pays about 50X to 120X your total bet. I have had greatest winning of $120 on a total bet of $1 on comeon casino few days back. Unlimited free spins doesn't simply mean that you will play them for days but they usually end after 10 to 12 spins as the multiplier increases.

So all in all a decent game on returns and an excellent game on graphics which gives it an 8 out of 10.
Mooblex
lds are involved in game, but they did not have any payment, just substitute for other symbols. Base game featuring random multiplier for each and every spin player made, and multiplier can be up to x 5, therefore we can say that biggest possible win in base game is x 500.My best result in base game playing this slot is something like x 200 total bet, i had nice 5 of a kind and to my surprise multiplier was x 5. Scatters in this game activate free spins, and also for 5 scatters play will get x 100 total bet. Free spins has a counter, on which landed multiplier x 2 x 4 x 6 and also here is an end of free spins picture. So in theory free spins can be going and going for a long time, but i think biggest number of played free spins for me is about 15 or so, and it is not many of course.Also few times i had terrible free spins rounds, when they finish after just one spin. It is painful, but honest, as it is all madding at random. My best hit after free spins feature is also about x 200.

This is medium variance game, and i like to play it. Both base game and free spins are interesting, and can pay nice winnings, up to x 600 total bet in free spins. If you ask me will i play this again, i will answer of course yes! Interesting game which will not eat all your money like some new net entertainment games.
Hugosauri
I always do that i play my money first and after that use any promotions or bonuses.That way i don't mix my real money with bonus money. There are 20 lines in this game and i always play this game on the smallest bet. The promotional free spins were on smallest bet too. The game has pretty decent wins and a random multiplier on the normal play. I got couple of wins but nothing special, soon after i hit the feature and was very excited.

To get the feature i had to get three or more scatters anywhere on the reels. I got them on a double tap and recommend using it sometimes. The feature awarded me with unlimited amount of free spins with a multiplier landing on the last reel. It first gives you 2x then 4x, then 6x and if it comes out again its game over. So you will get at least 4 spins. The wild was coming out a lot for me so in total i won almost €30 on this feature. Once my promotional free spins ended i kept on playing this game and got up to €65. That was the best session i had with this game, i don't play it much but in few other sessions i was up by around €20.

Over all the graphics are really cool and i like the feature.If i was to rate this game i would give it 7.5 out of 10. Hope you enjoyed my review and have a nice day:)
Login to write a review
Login
Big Win video
SUBTOPIA +FREE SPINS! +BIG WIN! online free slot SLOTSCOCKTAIL hhs NETENT
this game from Netent - Bonus rounds
this game - 37 Freespins - Big Win (109x Bet)