Pink Panther Slot by Playtech
Pink Panther Slot Machine FAQ
❓ What is the RTP of Pink Panther?
✅ Pink Panther RTP is 95.39%.
❓ What are the Pink Panther Slots Game Features?
Reels: 5,
Paylines: 40,
Layout: 5x40,
Betting Range (€/$): 0.01-800 Bet.
❓Who created the Pink Panther slot?
✅ This slot is developed and published by Playtech .
❓Are Pink Panther free spins available?
✅ Free spin feature available on the gameplay.
❓Where can I play Pink Panther real money?
✅ You can play this slot machine for real money in almost all primary Playtech casinos, but make sure you checked out our proposed casinos first.
Slot Features
Software:

Playtech

Pink Panther RTP:

95.39%

Bonus game:

Yes

Free spins:

Yes

Coins Per Line:

10

Reels:

5

Coins values:

0.01 - 2

Pay Lines:

40

Min - Max Bet:

$0.01 - $800

Max Coin Wins:

50000

Max win:

$100000

Wild symbol:

Yes

Multipliers:

No

Scatter symbol:

Yes

Autoplay Option:

Yes

Progressive:

Yes

Slot Type:

Progressive slots
Advertisement

Slot Reviews by Affiliate Sites
Positive:

4

Mixed:

1

Negative:

0

No rating:

3
The Pogg
Play Pink Panther using Playtech casino software with 5 reels & 40 paylines, read the full slot review with recommended casinos ...
Casino Online Rating
Probably all of you will recognize the Pink Panther from the popular cartoon! Would you like to join this crazy animal and outwit Inspector Clouseau? Now you can enter this pink world and even win some cash in "Pink Panther" video slot! ...
LCB
Pink Panther is the basis for a series of films, cartoons and now a five reel video slot from Playtech. The game boasts four individual bonus games and two 'pink' themed progressive jackpots, on top of the dedicated 5,000 coin jackpot. ...
Askgamblers
Review of game by Playtech, including real players' reviews and ratings, free play mode, winning screenshots, latest bonus codes and promotions. ...
Luckymobileslots
A simple mobile game with a great cool theme, Pink Panther Jackpot slot may not be as intricate as the likes of The Incredible Hulk or Marvel's Fantastic Four slot, but it doesn't have to be.You can play on those if you want complicated and game game if you want unthinking fun where you're not risking blowing your whole budget quickly. ...
Casinoguru
Try game online for free in demo mode with no download and no registration required and read the game's review before playing for real money. ...
Slot Reviews by Users
Positive:

7

Mixed:

2

Negative:

0
Shlson Kelleyinga
I think the best designed video slots are created by the playtech software.

It have a unique winning line amount, it has 40 lines so the minimum bet can be a bit expensive with low deposits. When I tried this slot first I don't know any information from it but from this time I had a big experience from the bonuses and the features. The pink panther video slot has two jackpots, one is the five wilds and the other is consolation money (the major pink jackpot and the minor pink jackpot). The five wilds are pays the 5000 times of the line bet which is can be an extra big win.

The first cool bonus here is the pink pow feature, in the base game from two to six symbols turns into a wild and replace everything except the scatters of course. The another randomly appearing bonus feature is the crack the pink code where you have to choose from the ten safes. Their hides free games, expanding wilds and multipliers. The bonus feature will ends when you open a safe with the dynamite after it you will get some extra free games and you can play down your bonus features with the free games.

Sadly the free rounds can't be retriggered but this feature can pays a lot with the expanding wilds. I won some big from those rounds but sometimes it is a hard work to get it because the video slots gives out randomly. Those was the bonuses what I have get but this slot has many other feature and bonuses.
Chewbaileyca Dott
Just see how the kids are glued to the tv watching those shows! But nowadays, even adults can get the same treatment too! Just see how the moms and dads are glued to the computer screens playing Pink Panther! Hahahahaha. Adults can be kids too after all!!!! :D

This 40-paylines 5-reels slot game is a wonderful addition to Playtech stables. Whenever those Marvel heroes just aren't performing as they are expected to, try switching over for some pinkish fun instead. That should cool down a bit of the fiery human torch that's burning in your hearts due to not winning! Hehehe. But if Pink Panther cannot sooth you down...oooh-boy...you are probably a deeply-addicted sore loser! :D Lets take a closer look at the game then. First time ever in any Playtech game, you'd get to win a randomly triggered Major Jackpot and Minor Jackpot dedicated to the game! Just as you would get from playing Real Time Gaming games. This is a wonderful variance from the usual Progressive and Marvel Jackpots which are so very very hard to get. But of course, the quicker they come, the smaller the prizes, but you actually do stand a much better chance of hitting a jackpot! Symbols used for the game are the same characters as from their cartoon shows. There's Pinky himself as the wild symbol, paying out 5000x the line bet for 5-of-a-kind, whilst the wording 'Pink Panther' is the scatter symbol, paying out 125x the total bet for 5 scatters anywhere on the reels. This 125x total bet award is not up to the usual standards or 200x to 500x, whilst the 5000x line bet for 5-wilds award has been halved, but these two reduced awards have been compensated to an extent by the various extra exciting bonus games!

Tired of getting the same old 1, 2 or even 3 bonus games? Pink Panther offers 6!!! Yes, 6 different bonus feature games...and you can close your gaping mouth now, hehehe. Number 1: Pink Pow feature, randomly triggered in the main game, whereby good-old pinky panther blows up 2 to 6 symbols on the reels, turning them into wilds! If your Lady Luck is by your side, you may just get 5 wilds on a payline, or any other lesser 5-of-a-kind! When the going isn't good, no-good pinky panther would blow up two symbols on the 4th and 5th reels and win you nothing! Number 2: Crack The Pink Code Bonus game, randomly triggered in the main game, whereby you get to crack open 10 safes to win free spins, expanding wild (on reel 3 only) and a win multiplier! Selection ends when that dirty-old-rat little man hiding in one of the safes hands pinky a dynamite! But he isn't that dirty after all...because he awards 2 additional free spins to the total already won. Number 3: Colour Pink Bonus game: Here, pinky and that little man paints a wall with numbers, pink numbers from pinky, blue numbers from little man. Pinky panther paints first...then that dirty-old-rat paints over pinky numbers randomly with his blue numbers. Would be so nice if a player could somehow swish away that paintbrush from little man, hehehe. The pink numbers are added up and becomes the win multiplier for the total bet! Usually, this is around 23x to 27x. I haven't seen anything higher. If you don't like the first set of pink numbers, you get another 2 more tries at it, but the third try becomes the final award. So choose pinkishly! Hehehe.

Number 4: Wheel Of Pink Bonus game, randomly triggered in the main game, whereby pinky gets to spin a wheel of small fortune (won nothing big so far). The outer wheel awards a win multiplier for the total bet, whilst the inner wheel gets a respin or collect (which ends the game). For once, the little man is working together with pinky here, as he jumps for joy whenever pinky gets a respin! Yep...wished I could swish away those 'collect' symbols...hahahaha. Number 5: (drums rolling...) Pink Trail Bonus game! "Good morning Mr Clouseau! Your mission, if you choose to accept it, is to follow that trail of footsteps to the end, that will lead you to the stolen diamond! But be careful...that dirty-old-rat little man is hiding somewhere and he may just cut open a hole in the ground right where you are standing! Good luck Mr Clouseau...this message will NOT self-destruct...I ran out of dynamite!" Got the mission? Good! Hehehe. Four rounds of trailing to do here. Each footstep awards a number, representing the total bet win multiplier. You can chicken out any time, or go till the end. Take the trail, find that stolen diamond...and get your total numbers collected so far multiplied by x2. How big can this be? Geeee...I've made it up to 40x, just 2 more footsteps to go...and that dirty-old-rat cut a hole under my feet! Grrrrrr!!! Won only half of the total! If the last two footsteps could award 4x each, that would mean a total of 48x, double it up and that would be 96x. Perhaps 100x could be the maximum win, who knows.

Number 6: The Jackpot Adventure game, the one everyone has been waiting for, but not getting it, hehehe. In this game, you get to open 12 doors, whereby pinky panther, Inspector Clouseau and that little man are hiding. Getting 5 pinkies win the Major Pink Jackpot, 4 Clouseaus win the Minor Pink Jackpot, and 3 little man wins a consolation cash prize. There's a reaction timer running whilst you ponder which door to open, so do it quickly, or an award would be automatically given for you. If you're getting tired of reading...I'm even more tired of writing! Hehehe. Pink Panther is a marvellous game! It doesn't award you huge wins like Marvel games do, but you'd get one hhhell of a time playing it! **...zzzztttt...you're still here Mr Clouseau??? Aren't you supposed to be trailing???...zzzztttt...** :D
Stinkwood
I don't know why those jackpots are up their? Is it for show? Is it placed behind a trophy case? I've not seen a jackpot hit in any of my sessions so I will not expect to find one in any of these progressive slots ever.

The 5 features are different from each other and are randomly triggered in the event of any spin regardless if the conclusion is on a win or loss. The 5 features are the Pow Wilds, a simple yet worthy mini feature where up to 6 symbols are randomly detonated into wilds which I discover to be very useful in the game. Then comes the Colour Pink bonus where each time I find this feature I will see many numbers from 1 to 3 on the wall and when I click the paint button, the pink panther will paint them pink! The other character with the mustache counter-cooperates to paints them blue. It's a matter of choosing which of the 3 rounds has the most multipliers for my $0.80 bet!

The next feature is the Wheel of Pink, a hit and miss way to get multipliers for my bets so long as each spin results in a number as well as the word "respin". If it stops on "collect" than the game is over with my collected prizes. The big potential is there most of the time and the unluckiest way I've had is landing a collect on my FIRST SPIN for 7x lol it didn't go very well.

The second last bonus is the trailing bonus. It's a decision making bonus for each time I decide to continue, Inspector Closeau keeps moving up the trail while providing me a number of steps he will take per selected "continues". Each footprint is worth a prize multiplier on my triggering bet. By being careful at every decision it is possible to double my total winnings in the end of the trail...when I find the diamond. There is something to watch out for. Somewhere on the trail the inspector can fall into a trap and have my winnings "Cut in half" If I get too greedy.

Finally the final feature is a great Crack the Pink code. It's a bonus round to start off with and I will have to pick a safe one by one! Each time I find a safe without the dynamite I would get free spins or one of the following: a multiplier or an expanding wild. I don't think they can be found together at the same trigger so take note. My favourites out of all the features are the Crack the pink code, the trail bonus and the wheel of pink! I won $186 in one trigger from finding the diamond inside the trail bonus! The diamond is worth 2x of my total wins so that's $93 x 2 = $186!!! I was ecstatic to find this amount!!! Pink Panther never fails to stay as a worthy slot to play on! Just keep in mind players that each bonus are independently triggered randomly so it can be icy sometimes. Make sure to light a camp fire when that happens and avoid nasty frostbites.

Pink Panther really is a gem and is worth a conclusive 13 out of 10!!!
Edwardsfirebreatha
e sound effects will take you back to your childhood, if you have watched the cartoon of course.

There are even 4 different features and 2 jackpots in this game and they are all triggered randomly. The min bet is 0.40 if you want to play on all lines. Most of the times I play with min bet per spin to see the game and if I like the features then I raise my bet. I have realized that the features are triggered very often but the payouts are not that big so the whole time I played with 0.40 per spin.
According to me, the most interesting bonus is Crack the Pink Code bonus. This is an amazing bonus which has free spins and also expanding wilds and multipliers.

The Pow feature is also exciting, it blows up to 6 panthers and turns them into wilds. This bonus brought me the best wins, something like 15 x bet, but considering the fact that the payouts are not that big, this amount was really okay.
3 attempts to paint, pink panther is on the one side and the inspector on the other. If you like the amount you can stop here or you can continue painting. I got 16 euros but I thought in the next one I will get more, but I was wrong and I ended the bonus with only 3 euros. This feature is called Color Pink Bonus. I did not trigger the other features.
Roberwave
re you can find: pink pow feature – pink panther randomly blows up between 2 to 6 symbols into wilds, crack the pink code bonus – free games with different mutlipliers or expanding wild on reel 3, the color pink bonus – pink panther and the little man paint a wall of numbers in pink and blue; the sum of pink numbers on the wall is multiplied by current total bet to form cash prize, wheel of pink bonus – pink panther spins 2 wheels, here you can won cash prizes and pink trail bonus – also here you can won cash prizes.

So.. a lot of bonus games which are all randomly triggered. I think this is good, because there is no bonus symbols for all those bonus game. I think this is much easier to get some bonus than from symbols. And I like all bonuses. When I played it, I got only one bonus game and I think this is because I had my balance on 15€. I decided to try this game with minimum bets which are set at 0,40€. When I almost lost the money, I got bonus game which was the color pink bonus and from it I won around x20 bet.

Otherwise I liked that bonus, because you can try it again for bigger cash prizes. You had 3 chances to change your mind, pretty cool bonus game. I rarely see anything similar in other video slots. I think this game is quite good, it could provide some decent, big winnings. I will play it more often in future, my ratio for this game will be 9 stars.
Ponyreid
It has 4 kind of bonuses and 2 jackpots. Pretty incredible I think.

The slot has 5 reels and 40 paylines, it makes the minimum bet, playing on all lines, worth 0.40€. There are 4 bonuses overall - Crack the Pink code, The Color Pink bonus, Pink Trails bonus and Wheel of Pink bonus and they are triggered randomly in the main game. All of the bonuses are full of the pink color and I really like that. I also like the fact that this game and the bonuses are lightly criminalistic.

For me the most exciting bonus is the Crack the pink code bonus, because it can hold free spins, multipliers and expanding wilds. It ends when the pink panther has opened a safe with dynamite and opened two more safes. Then there is Pow feature, which randomly in the main game blows up from 2-6 panthers and makes them into wilds. My second favorite bonus is the Wheel of Pink bonus, where Pink Panther spins the wheels and gets cash prizes. There are two more bonuses but these are my favorite.

I played this game last time at Bet365 casino. I had a 30€ balance so I placed the minimum bets and started 99 autoplay spins. I had played about 30 spins with small winnings when I got the Pink trail bonus. Unfortunately I risked and my policeman stepped too far and fell down, so my winning was cut in half, giving me 3.60€. Then my balance started to drop and at the end of autoplay I got the other bonus - Pink bonus and I received a 6€ win. Overall I played this game for more than an hour, the pow feature brought me a really nice win of 15x bet amount and also got another trail bonus, which paid me 5€, but overall my balance increased for 25€.

I think this game is great because it always intrigues and excites me, I never get bored playing it because you can get a jackpot randomly. I think the payouts are good and this game has earned 9/10 from me!
AitchEyeElEl
Pink Panther all remember as a cartoon then a very successful adaptation of this achievement and here today we have one slot game dedicated to Pink Panthers and clumsy Inspector Clouseau. This is a game with a lot of good bonus you definitely should not be missed.

This game I start with stakes of € 2 per spin that means that my line bet was € 0.05, so that on these 40 lines get a bet amount of € 2. Otherwise the game has two jackpot Minor and Major, and I can say that I was not even close to winning any of them. Speaking of bonuses Pink Panther them have as many as four while there are also two progressive jackpots in case you any of the above does not go as you imagined. The biggest prize will win with five symbols pink panther which in this game is a wild symbol, it is somewhat logical because always in every game mainly the main characters get epithet of wild symbol.

In short, if you win all five wild symbols on the five columns of the drum, you can expect to gain 5000 coins. I played safely but I did not get anything significant in the very beginning. After half an hour rather empty game came as a bonus symbols so I opened this bonus game, the waiting was worth it. This bonus that we mention the so-called "Crack the Pink Code Bonus" is in this moment activated for me. I managed to open as many as nine fields before the explosion, so I collected some best 26 free spins with a multiplier of 2x. In the first 10 free spins, winning € 30 and in the remaining 16 got an additional € 68. So the total gain in this bonus game is € 88, vowww I am happy my friends.

On the end, it must be recognized very creative bonus round where I won 26 free spins from which you can also extract a substantial amount of money but still would like to ask you to be careful with higher stakes because as the game is simply addictive. My experience was positive it does not mean that sometimes there will be bad times and on this slot machine, in any case worth trying.
Pony Bates
Even the last minute slots like "Thor" do not deviate too much from these Playtech "standards".

But "Pink Panther", even if it is a somewhat older slot is totally different and out of the box. This slot has 40 paylines and 4 play-lines instead of the usual 3. What is new here are the 4 different Bonus Games and the main feature called "Pink Pow". And in contrast to all other slots, all of these games are triggered absolutely at random. So you do not have time to get bored really. Even if the minimum bet at 40 paylines is a bit bigger (40 cents), the earnings provided by the bonuses are big and frequent. After only 15 minutes I had an extra of about 30 Euros. I almost did not believe when at the 3rd spin my first "Pink Pow" triggered from which I went with an extra 7 Euro. That is, when Pink Panther by pressing a detonator on the left at the slot, randomly turned 5 symbols on the reels into Wilds. And because this "Pink Pow" is triggered if you're lucky once every 10-20 spins, what to say, everything is magnificent.

All the 5 Bonus Games are equally generous and entertaining. The "Pink Trail", "Color Pink", "Crack the Pink Code" or "Wheel of Pink" provides all big amounts of money that are welcome. But like I said money is not so important here, but simply the diversity of options the game offers, which is almost overwhelming. The story of Pink Panther is so well told like if the player cannot get enough of it. Even after one hour playing here and a few good hundred spins, you will still wait for this slot to bring a novelty.

Probably sometimes you will also lose money here, because otherwise this will not be called gambling, but I left this slot with a fairly consistent amount (of a few tens of Euros) and with no regrets. This game fully deserves a near maximum rating, being as I said, in many ways different from most of Playtech slots.
Frankenthompson
me looks very great and graphics and sounds are made very nice to attract players. Game has 40 paylines, and win big in base game is almost impossible, i never had win more than something like 70x total bet, 5 wilds can pay good but it is hard to see. Game has 4 or 5 bonus game which triggered by random at any single spin, and scatters on this game has zero role, because only awards some money, 5 scatters pay 125 x total bet.

Bonus game are all different, most of this bonus games are just pick something, but apart from many useless such games from playtech the bonus games here can pay great wins. Also one bonus game can award free spins with multiplier and possible expanded wild 3, this all depends based on picks made by players. Most bonus games is hard to win more than 100 x total bet, but free spins can award good wins, my best overall hit on this game is about x 250 total bet after free spins, i had few wilds with expanded wild and x 3 multiplier. Also here is possible to win one of two progressive jackpots, bonus game to win jackpot triggered by random, but jackpot bonus game does not guarantee win of jackpot, i trigger it once but not win it.

Medium variance game with some potential and a chance to win jackpot. Most likely i will not play this game again.
Login to write a review
Login
Trailer video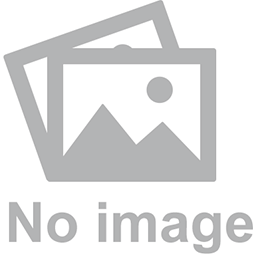 Pink Panther Slot Game Trailer
Big Win video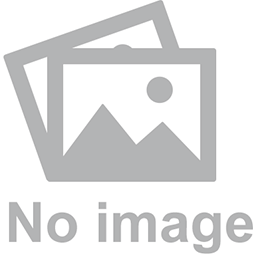 this game bonus round
Slot Description
Do you remember the mysterious melody to which the pink panther sneaked through the streets? One of those stories that will forever remain in the memory and heart of any person who is familiar with it. Probably, the creators of the game Pink Panther, the company Playtech, did exactly that.
Playtech Pink Panther Slots: General Description
The first thing that catches your eye is the excellent graphics of the Pink Panther slot. The cartoon was loved by both adults and children. And now, the pink panther, animated by the talented guys from Playtech, continues to delight us with great animated moments.
Developers from Playtech have provided 40 paylines in the Pink Panther slot. Although the reels, which is usually for modern games, five. Winning sequences are formed strictly from left to right, from the leftmost reel.
Bets are made using tokens of various denominations: 1 cent, 5, 10, 25, 50, then 1 dollar, 2 and 5. From 1 to 10 tokens can be put on each line. The player needs to select the number of active lines and start the reels.
An excellent range of bets makes the Pink Panther slot popular both among beginner gamblers and high rollers. Thanks to Playtech for thoughtful mechanics!
Playtech's Pink Panther Slot Machine: Symbols
The main character of the original cartoon is Detective Jacques Clouseau, and in the Pink Panther slot we will certainly meet. His antagonist is the beloved pink panther. On the playing field, this hero is depicted in full height and sets a playful tone for each back. It is beautifully animated: it responds to various combinations and makes the game really boring.
There are other images in the Playtech authorship in Pink Panther: a bomb, a bucket of pink paint, a magnifying glass of a detective, traces (of course, pink) and a panther logo. Ordinary characters are depicted in the form of letters and numbers by analogy with the values ​​of playing cards.
There are two special characters:
Panther logo - scatter.
Panther itself is wild.
Playtech's Pink Panther Slot Bonus Games
The Pink Panther slot, frankly, is one of the richest slot machines in general for bonus games. Here, the developers of Playtech have worked wonderfully well and deserve applause.
One of the bonus games imitates the breaking of safes, each of which has free spins and a special coefficient for them, as well as an expanding wild-symbol.
In another game, the panther paints the walls with an assistant: pink numbers appear on the screen, indicating a bonus to your win. There are three rounds in this mini-game, but you can only pick up a prize from one of them.
There is a bonus game with Inspector Clouseau in the title role. He follows the trail in search of a diamond. Stepping on fingerprints, the player receives a cash reward. It's funny that the mini-game contains a trap in which the user loses half of the prize if he gets. But if the inspector manages to find a diamond at the end, the win doubles! Incredibly, there are other bonus games in Pink Panther. We will not reveal all the secrets, but leave you some space for our own explorations of this wonderful Playtech slot.
Playtech's Pink Panther: progressive jackpots
Pink Panther has 2 progressive jackpots: Minor Pink and Major Pink. You don't need to do any special actions to win, any spin can lead the player to the jackpot.
In addition, there is an unusual jackpot game in Pink Panther. 12 doors appear on the game screen, behind each of which a character is hiding. What can be won:
if you managed to guess 5 doors, behind which the pink panther hides, the Major Pink jackpot falls out; when correctly pointed to 4 doors with a panther, the player receives the Minor Pink jackpot; if there are three detectives behind the doors - a consolation prize.
Pink Panther Game Interface
The slot is made in an unusual, but attractive color scheme: white background, muted lilac tones and bright, juicy pink!
Pink Panther contains many bonuses in the form of animations, games, funny actions, etc. But the slot has a very small bonus net of wins. So it will appeal to those players who come to the online casino for the game itself, rather than large prizes.