Halloween Slot by Microgaming
Verified Casinos to play this Slot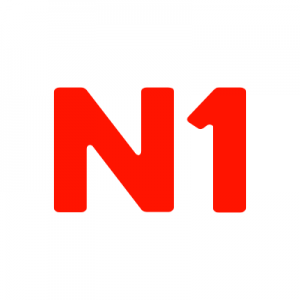 N1 Casino
50% up to €100 + 50 Free Spins on Starburst
Informer
Since last week, the Affiliate Sites Index of Halloween game raise by 3.80 points (4.50%) to a current level of 86.5. The Index Monthly Median is 84.8.
The Index is currently based on 10 authority critics Reviews with scores.
Halloween casino game position with Best Slots Ranking changed over the last week from Top 216 in General rankings table to Top 19 in Rankings of slots that have 10 or more scores.
The main reasons of Index change is addition of new critics reviews: Casinobloke Halloween review with a score of 90 was added, which resulted in 3.80 points.
The anchor reviews that support Halloween Slot:
Johnslots

: 100

of 100;
Playcasinos

: 100

of 100;
The gambler bay

: 97.9

of 100;
Next Week Prediction: 3.80 points (4.50%), the slots Index trend is strongly upside.
Last Week Prediction: + 3.7 point, fully justified
Slot Machine FAQ
❓ What is the RTP of Halloween?
✅ Halloween offers players a higher than average RTP of 96.01%. However, this is a theoretical figure only.
❓ What are the Halloween Game Features?
Reels: 5,
Paylines: 50,
Layout: 5x50,
Betting Range (€/$/): 0.5-200 Bet.
❓Who created the Halloween slot?
✅ Halloween is one of the most widely known slots from Microgaming. It is a part of huge collection of amazing from Microgaming casino slots that you can try online right now.
❓Does Halloween have free spins?
✅ There is a free spin feature that can activate free spins over available gameplay levels.
❓Can I play Halloween for real money?
✅ You can play Halloween for real money in almost all primary online casinos, as it is an powerful Microgaming slot. Check out our suggested casino to help you choose the right.
❓ Where to play Halloween?
✅ MyCasinoIndex has created a ranking of online casinos with Microgaming slots. Explore the highest ranked verified casinos with Halloween slot machine.
❓ How do I play Halloween on mobile?
✅ You can simply access the Halloween mobile game through a casino's mobile-friendly site. On your mobile or tablet, just use the browser, visit the casino's site and register.
Slot Features
Software:

Microgaming

Halloween RTP:

96.01%

Bonus game:

Yes

Free spins:

Yes

Coins Per Line:

8

Reels:

5

Coins values:

0.01 - 0.5

Pay Lines:

50

Min - Max Bet:

$0.50 - $200

Max Coin Wins:

4000

Max win:

$2000

Wild symbol:

Yes

Multipliers:

Yes

Scatter symbol:

Yes

Autoplay Option:

Yes

Progressive:

No

Slot Type:

Video slots
Advertisement

Slot Reviews by Affiliate Sites
Positive:

8

Mixed:

2

Negative:

0

No rating:

5
Slot Reviews by Users
Positive:

2

Mixed:

1

Negative:

2
Bennella Pakewagner
The first thing that I don't like are the icons and the colour scheme of those symbols. All seem to look about the same, in about the same colours, and tend to be confusing during the game play. For a 20-paylines game, the symbols have very low values, which doesn't and couldn't contribute to good decent payouts, only for mediocre ones. Nope, yet another Microgaming game that fails to impress me.
Bloodyrphy


For some reason when I start playing this games I always bet big and when I started playing this game I was betting from €1 to €2. I started playing with around €70 and was planning to quit it when im down to €50. Almost every spins I would either get two scatters or two bonus symbols. Before I knew it I was down to €50 and every spin I felt as if the bonus or free spins are going to come out. I would get five of a kind here and there but the wins were small and made no difference to my budget.Soon enough I was down to €20 and was very angry.

Usually ill just quit the game and play another one but with this game it was all personal. Finally I got the bonus and was very excited. To get the bonus I had to get three or more pumpkins anywhere on the reels. I got three pumpkins and had to pick three times. On a €1 bet I won €14. That is the worst thing ever to wait for the bonus and win very small on it. I never managed to get the free spins and to be honest I could not care anymore. I just wanted to finish my money and quit this game. I would never recommend this game to anyone and if I was to rate it I would give it 2 out of 10. Hope you enjoyed my review and have a nice day:)
Ruipointy Donicholson
So far this slot can be great on any of the Fortune Lounge Casinos, Platinum Play or Royal Vegas casino. I understand slots can be random but when it came to these two casinos they were very generous! Maybe it's my timing or it could be just be good luck but whatever the reason may be Halloweenies can definitely catch me by surprise!

I usually bet for a nice $0.60 for about 30 spins until I see good enough results then I tune into max betting. Max betting on this video slot isn't as large, it is only $1 or 5 coins. As a player, I would want to go a bit higher in my bets even if $1 is enough per spin. The bets I've seen on Halloweenies is........it retriggered the 13 Free spins three times including the starting 13 free spins on my $1 bet! This gave me 52 Free spins with a multiplier of 3x and a very long time before my fingers were able to click the left mouse button again. Winning from a gigantic amount of free spins got me about $70 but I do hope next time...if the same chance occurs that I can gain more than $70! What I also did is play around with the auto play to make use of getting different results. I just find that to be helpful regardless if it doesn't but frankly I can't tell as a player.

Another bonus worth mentioning is the Pumpkin Bonus, a pick feature to award credits. It's just a fun way, short and easy way to win. Altogether Halloweenies can be appreciated on and off October!

A 9.7 out of 10! Missing points come from the bonus which I believe need some improvement!
AitchEyeElEl
Adults? Yeah, adults can enjoy some nice treats too with Halloweenies. Whether you do get some nice cash treats or some nasty dirty tricks, hmm, no one can be certain, that's for sure, but if you don't try it, you wouldn't know for sure. So, are you game for some Halloweenies?

At first glance, those very colourful icons and symbols come across as bright and vibrant, but upon playing the game, each icon tend to appear almost about the same, with about the same colours, without being distinctly distinguishable from one to the other, especially the Wild symbol. That has got to be the worse Wild symbol I have come across so far. It doesn't look like a Wild symbol, it isn't distinguishable enough to stand out as a very important symbol, and during the game play, I couldn't even quickly see where the Wild symbols have landed, because of its similar colours and pattern. A very bad design indeed and very confusing to the eyes.

Having said that, that ugly thing is the Wild symbol, paying a very nice 13,000x the line bet for 5 of them, but is a dumb symbol nonetheless. It only substitutes for other symbols except the Scatter symbols. No payouts, no doubling, no nothing. The Bunny is the Scatter symbol, 5 of which pays 100x the total bet as usual, and getting 3 or more of them award 13 free spins with all wins tripled. More free spins can be retriggered. There is another Scatter symbol, the Pumpkin, which doesn't pay for itself but awards a 'Pick A Pumpkin' Bonus game with 3 or more of the Pumpkin Scatter. No indication has been given as to how much a win can be won from the Pumpkin Bonus game, but the ones that I had paid from 10x to 18x the total bet amount. Not a lot. The symbols in the game pay from 900x the line bet down to 60x the line bet for 5 of each kind. The Wild symbol may have a very good value but everything else doesn't, making the paytable a low one.

Probably the only thing that I like about this Halloweenies game is the Free Spins game. 13 free spins with a 3x multiplier is 2 free spins short of the norm, but it'll do quite nicely though. The few Free Spins games that I had were not bad at all, paying from 15x up to 60x my bet amount, much better than what the Pumpkin Bonus games paid out, which were all below 20x my bet size.
Twinkleckson
On my first spin I got 12 something euros, I wasn't impressed because I did not expect anything big. Couple of spins later I opened the bonus round where I picked 3 pumpkins, the first one was showing the number 100, again I did not know what to expect so I thought that was big. I do not remember the next one but the third one was 800. Considering that 1000 was the highest number this was great. I do not know whether I am being superstitious now or not, anyhow, I believe when you play a game and not expect anything you win big. I know that every time I had a feeling that a game is going to pay well, I was disappointed.

Halloweenies is an old slot powered by Microgaming software. This is a 5 reel 20 pay lines slot. The music is okay but I did not like the green color which was everywhere. Maybe it was symbolic, representing some potion, I do not know. But for that reason I would not choose this game. It is that simple.

The bonus of this game is a Pick a Pumpkin and it is triggered if you land 3 or more pumpkin symbols anywhere on the reels. If you have more pumpkins then the prizes will be higher. I honestly do not remember how many pumpkins I got when I triggered the bonus, because I was not paying attention at all. There is also another bonus in this game and that are the free spins. If you get 3 or more pink rabbits you will get 13 free spins. You can also retrigger the free spins.
Login to write a review
Login
Trailer video
Official trailer: Halloween Treasures pokie
Bingo Blitz - Haunted Halloween Slots Trailer
Halloween Jack – NetEnt's Latest Slot Trailer