The Mummy Slot by Playtech
The Mummy Slot Machine FAQ
❓ What is the RTP of The Mummy?
✅ The Mummy RTP is 96.8%.
❓ What are the The Mummy Slots Game Features?
Reels: 5,
Paylines: 25,
Layout: 5x25,
Betting Range (€/$): 0.05-25 Bet.
❓Who created the The Mummy slot?
✅ This slot is developed and published by Playtech .
❓Are The Mummy free spins available?
✅ Free spin feature available on the gameplay.
❓Where can I play The Mummy real money?
✅ You can play this slot machine for real money in almost all major Playtech casinos, but make sure you checked out our verified casinos first.
Slot Features
Software:

Playtech

The Mummy RTP:

96.8%

Bonus game:

Yes

Free spins:

Yes

Coins Per Line:

1

Reels:

5

Coins values:

0.05 - 1

Pay Lines:

25

Min - Max Bet:

$0.05 - $25

Max Coin Wins:

10000

Max win:

$10000

Wild symbol:

Yes

Multipliers:

No

Scatter symbol:

Yes

Autoplay Option:

Yes

Progressive:

No

Slot Type:

Video slots
Advertisement

Slot Reviews by Affiliate Sites
Positive:

5

Mixed:

0

Negative:

0

No rating:

2
Casino Online Rating
Would you like to become an explorer and travel to Egypt to discover treasures hidden in the pyramids? But be careful! Rumor has it, the treasure is protected by a dangerous mummy and there are many traps on the way to the treasury! Pluck up your courage and enter the pyramid, but avoid triggering a curse and releasing the mummy! Good luck! ...
The gambler bay
Play 【 The Mummy Playtech Online Slot Machine Game 】 ➦ ✅ Free (DEMO £1000)/Real Money ✚ ✅ Best Playtech Online Casino List! 🚫 No Download! ...
LCB
What are players' favorites in online slots? Well, special features, of course! This is thanks to the fact that special features bring us prizes without requesting us to invest any money into them. Having this in mind, Playtech has decided to present us an offering that would exceed all expectations in terms of special features, with their new branded slot "The Mummy." ...
Askgamblers
Review of game by Playtech, including real players' reviews and ratings, free play mode, winning screenshots, latest bonus codes and promotions. ...
The Pogg
game Review games game can be found at Playtech casinos. Playtech do not publish the house edge of their games, however several established Playtech casinos have started releasing this information and on the CasinoMeister forum, the Boyle Casino Manager confirmed that Playtech slots games are not configurable at the operators end. As such, it is possible to identify that the house edge of The Mummy is 8% and should be valid at all Playtech casinos.Based on the huge movie franchise, games game has a lot of undead fun to offer.The Mummy had 5 reels, 25 paylines and you can bet one coin on each of the paylines.The 'Mummy' symbol is wild.The Mummy has nine bonus features all of which are initially activated randomly. The first bonus feature when activated takes you to a new screen showing six crates. Click on the crates one at a time to reveal cash prizes. When you open a crate and it reveals a 'Collect' symbol the bonus feature ends. Upon leaving the bonus feature you are randomly awarded one of the other eight bonus features that can now become active permanently on the reels. You can only have one of the first six bonus features active at any time, the other two once collected are active on every spin. The first feature is the 'Scorpion Scatter' feature. When this is activated the 'Scorpion King' symbol becomes a scatter symbol and pays using a different paytable. The second feature ...
Casinoguru
Try game online for free in demo mode with no download and no registration required and read the game's review before playing for real money. ...
Slot Reviews by Users
Positive:

9

Mixed:

0

Negative:

2
Deadrees
I do not like minimum bet here. 1,20€ is a lot for game with 25 pay lines. I think I would play it more often if there would be lower minimum bet.
Freemanstompa
The greatest promises of this game are in The Lost City Adventure Bonus round, but the sad thing is that it seems impossible to trigger this feature. They may have been more than 3,000 spins and I could never enjoy this fabulous bonus round.
Stephensgatia
I play the game and when I do not win anything I avoid it for a while and then after awhile I play it again hoping for better results. The thing is that this game has the Lost City Adventure Bonus feature with 6 features within it and this makes the anticipation even bigger.

Lost City Adventure Bonus was not very kind to me the last time I played this slot. A win of 12.50 is not impressive at all one must admit. On the other hand, the free spins round was much better. I won 150 x bet during this round. You get 5 free spins if you manage to land 3 free games symbols on the first, third and fifth reel. After the free spins are over you get one super spin. This one is so special because during the free spins you collect wilds and during the super spin all those wilds are scattered on the second, third and fourth reel. The only thing that is missing here is the option to retrigger the free spins.

The Mummy Hunt Bonus is also very easy to trigger. You need the bonus symbol on the first and the fifth reel to do so. This bonus is interesting though, since you have to hunt and kill mummies for cash prizes. If you kill all 10 mummies that are in this bonus you can then see a clip from the movie.

All in all, this is a very nice looking slot with a good potential to pay during the features, you just need the luck to be on your side.
Beku2010
Well, she died in that movie, poor soul, and strangely enough, so did my interest in this Mummy too, poor game. Whatever the reason was, never mind, but really strange things can and do happen when you mess around with a mummy. Yeah, especially when the daddy is around! Hahaha.

Oh boy! When I first played this mummy, the game, not the other one, I was kinda bewildered by the many kinds of feature games it has to offer. I guess the game designers were all thinking the same way... that just one or two ways with a mummy simply ain't enough! Hahaha. And so it was that Mummy has many ways for you to really enjoy her, errr, I mean the game. I made a count. There are nine feature games altogether - starting with the Lost City Adventure, giving you choices of Scorpion Scatter, Expanding Mummy, Scarab Attack, Collapsing Reels, Mummy Power, Mummy Respin and Free Spins with Super Spin, and lastly, there's also a Mummy Hunt Bonus Game. Aaaah, I like this one, the Mummy Hunt Bonus Game. You take a dark route, creep up slowly and steadily, and when you suddenly come up to a mummy, or mummies, you quickly hit them, and get cash. Not in real life though, but that's a different interesting story. Hahaha.

Geees! What is 'The Rock' doing in a place like this? He's the rock hard tough guy in the movie, goes by the name of Scorpion, with his tail always up and ready for action. I think. Whatever, but his scorpion scatter action hardly gave me any good wins. Damn! I like the Scarab Attack the most, because I can get three mummies at a time, giving me 5 hits quite a number of times too, and getting some satisfaction at last. I told you this was good, didn't I? Hehehe. But the rest are just as good too, when you get them at the right time. I got them mostly at the wrong time! Sigh, but that's how it goes at times.

Before I forget, there's also a free spins feature game when you get those hot air balloons on reels 1, 3 and 5. Not an easy thing to get, I must tell you, and most of the time that I got it, it didn't pay so well. You need to get as many mummies as you can within the given 4 free spins, yes, only 4 spins, so stingy aren't they? Those collected mummies all come together, at the same time, in the final Super Spin, for the final countdown. Yeah, I can imagine the countdown I could get if many mummies all come together at the same time to my place! Oh geees! So, you wanna have the same fun too? Go play the Mummy then... the game... the game! Hahaha.
Mashherrera
is adventure bonus is triggered randomly and at first I like that when I looked into paytable. Later after I was playing I did not like it anymore. The paytable for some symbols are really good here. But when I had some lower 5 of the kind symbols with wilds and the payouts were low. I expected bigger winnings when wilds are on the reels, I had only once decent win from base game which were around 20€.

The lost city adventure bonus looks good. Entering the bonus wins cash prizes as well as 1 out of 8 features to be used in the main game, a new feature will be won every time until all 8 feature have been won. 6 out of 8 feature will appear at the left side of the reels. Those features are really cool at first look, but I never had any of those because I never got any bonus game.

I played it only for a short time because minimum bet is set to 1,2€. I really do not like that. I played it when I had my balance a little over 50€ and I lost pretty quickly all of it on this machine without having any bonus game. I think this game could eat your balance very fast. Otherwise I believe it could provide some good big winnings. I will rate it with 8 stars.
Executionprice
This passionate wild symbol will bring you the most joy after a bit of fear. The biggest gain in this game, I realized exactly with this symbol for a moment when I doubled my modest amount in the account. If you already have more money, hold up here a little longer.

My initial bet was a modest € 40, and my bet per spin was mainly € 1. In the first three spins, I returned the lost money, and then came a period when nothing was out only a small amount to € 0.50. And then when I already thought to give up, to the position of two, three and four have appeared three wild symbols that to me, combined with a couple of other symbols brought a gain of € 31.80. After that I took the auto-play of 10 spins, but I had no success so I finally in my account was € 73, thanks to that combination of wild symbols. This game usually play at William Hill Casino now because there has the most money, but lately I more often and at Titan Casino, which from time to time offer some interesting bonuses that I generally accept. In these games with a higher percentage of winnings, you simply have to dispose of a little more money to be fully adopted conclusions on Mummy slot machine.

Anyway, whenever I get a bonus, this game finds it in my repertoire, and so will be in the future. I have a very high opinion, for this successful product of Playtech, score 10/10.
Crookedcarpenter
at I don't like about this game is that the minimum bet with this game is 0,05 per payline and that means 1.25 euros on all 25 paylines. This means that you have to have a high amount on your balance to play this game. Because my deposits aren't very big I only play this game if I have a good winning streak on some other slot machine which increased my balance. The thing that makes this game different from all the other slots are the many numbers of features – Scorpion Scatter, expanding Mummy, Scarab Attack, Collapsing Reels, Mummy Power, Mummy re-spin, Free game and Mummy Hunt. The Mummy really offers so many bonuses that guaranteed good fun and the chance to earn some good money. Maybe this confuses the players that try to understand the game because the rules are a bit difficult to understand but that's what separates the game from the others.

The graphic and animations as expected from Playtech are supreme. The characters that appear in the Movie The Mummy were used here as symbols. Beside the main actors and the rest of the details from the movie found its place here like the symbols – The Bracelet of Anubis, the Book of the Dead, The Scarabeo, the Canopic Jars, The inevitable guns and of course The Mummy which is a wild symbol here and replaces all others. This is a really state of the art slot game and it is very fun to play.

I am very happy whenever I have a chance to play it because that means my balance is a lot bigger than the deposit I made.
Sotoshark
That cinema only had a few movies that were in good quality and this one was one of them. Whenever one of the guys had a date, that was the place to go to because it was empty in the afternoons. And you know yourselves, what mama cant see, does not bother her. So when i saw this game, all of the memories from the past made me want to play it.

I played it on the smallest bet and in no time got the feature. This is a pick feature and you have to find things to proceed to the next round. I won around €2.50, it did not bother me because I got the feature so fast. Also when I got the feature it opened a new logo on the left side.There are six of them, I only managed to get to the third one, but I'm pretty sure that the last ones are the ones that pay big. The thing I don't like about this game is the random feature. I don't like anything that is random because you just don't know what to expect. I got the feature on my first couple of spins and then the game died. There was no sign of the feature and scatters rarely came out.

Max I got on this game was around €12 but I was not disappointed. At the end of the day I did not lose any money and was like a fiver up. Over all the game is not that great, but it did remind me of my past. If I was to rate this game I would give it 6 out of 10.

Hope you enjoyed my review and have a nice day.
JeeEeAreAyElDeeEyeEnEe
ecial symbols are scattered Mummy logo icon, which triggers a round of free spins, and their number varies depending on the number of scatters appeared, and other special symbol is wild mummy face, which basically serves as supplement to standard symbols. There are other special symbols that only appear in the bonus rounds.

Something very special in this slot are the bonus rounds, which are triggered randomly, without requiring any combination of symbols on the screen and the particular detail is that the player can choose between six special figures that appear to left side of the screen in Lost City Adventure Bonus, each of which grants special benefits to the player that at the final will result in a gain determined ultimately by luck at all turns.

Personally, the best passages I had in my gaming sessions were thanks to the free spins rounds and a good profit average on standard spins, within which a combination of three wild symbols with Rick icon gave a major boost to my account, and at the end I was taken to obtain a modest profit, but profits are profits.
Beclop
is games has more than 5 features, which unlocked one after one, like at immortal romance for example, but i will not describe all features, because i did not like spoilers, i will just describe few of them, and you can saw all the rest features when will play this game yourself. This game has wilds in base game, and nice things that most features on this games applier on base game, and the most great thing, that when you unlocked at least two features you can choose any time which feature to activate.

One of the feature activate one of the best paying symbol to act like as scatters, that means it is not need to land it on payline, it will pay on any place, you need at least 3 of them. Another feature is expanding wild on reel 3, also there is wilds on reel 2 and 4, and if they landed in one time the win will be great. As i told i will not share other features, i just say that my best hit on this game is x 600 total bet, and that was great feeling to get such. That was on will hill casino, and i had nice withdrawal from this win.

I can only ask you to try this medium variance game, it is really cool. I rate this game with 10 stars, and will not share anything else, such things player should try himself, not from anyone words.
Login to write a review
Login
Big Win video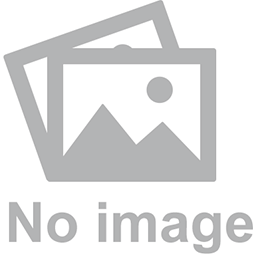 this game - SUPER BIG WIN!