Aliens Slot by NetEnt
Aliens Slot Machine FAQ
❓ What is the RTP of Aliens?
✅ Aliens RTP is 96.4%.
❓ What are the Aliens Slots Game Features?
Reels: 5,
Paylines: 15,
Layout: 5x15,
Betting Range (€/$): 0.15-150 Bet.
❓Who created the Aliens slot?
✅ This slot is developed and published by NetEnt .
❓Are Aliens free spins available?
✅ Free spin feature available on the gameplay.
❓Where can I play Aliens real money?
✅ You can play this slot machine for real money in almost all large NetEnt casinos, but make sure you checked out our suggested casinos first.
Slot Features
Software:

NetEnt

Aliens RTP:

96.4%

Bonus game:

Yes

Free spins:

Yes

Coins Per Line:

10

Reels:

5

Coins values:

0.01 - 1

Pay Lines:

15

Min - Max Bet:

$0.15 - $150

Max Coin Wins:

10000

Max win:

$10000

Wild symbol:

Yes

Multipliers:

Yes

Scatter symbol:

No

Autoplay Option:

Yes

Progressive:

No

Slot Type:

Video slots
Advertisement

Slot Reviews by Affiliate Sites
Positive:

6

Mixed:

0

Negative:

0

No rating:

1
The Pogg
game ReviewThe games game can be found at NetEnt casinos. NetEnt do make the house edge information of their slots games available and this can be found in the help files of the game (usually accessed by pressing the '?' button at the bottom left of the game window). NetEnt games appear to only have one setting.Based on the classic sci fi horror films, revisit the ultimate killer and feel the terror of the prey.Aliens a 5 reel game, with 15 paylines and you can bet up to 10 coins on each payline.The 'Wild' symbol is wild.The Aliens bonus feature is activated in stages. Stage 1 is 'The Search' and is played out on the main reels. Every time you receive a winning spin the symbols contributing to the win – excluding Wild symbols – will be banked at the top of the reels. Each matching symbol increases the multiplier for that symbol by (applied in the next stage). Each symbol is only banked once regardless of whether it contributes to multiple paylines. Every non-winning spin causes the left most symbol in the bank to disappear and the symbol multipliers reduce accordingly. Once you've managed to bank 9 symbols, you'll move on to Stage 2.In Stage 2 'The Encounter' you'll enter a free spin mode. Your marine advances along an alien infested corridor with each spin. Each spin is tied to one of the 10 alien symbols and for each spin the associated alien ...
Johnslots
Play Aliens online slot with the best casino bonuses around and read the slot review to compare and maximise you winnings, only at JohnSlots! ...
Casino Online Rating
Net Entertainment has collaborated with 20th Century Fox to bring you "Aliens" an amazing video slot based on one of the most popular cult sci-fi horror franchises of all time. With this slot you will experience the ultimate in slot game entertainment! Are you ready to kill some aliens? ...
LCB
Aliens, the sequel that saw Ripley take on an alien hoard with a bunch of marines, was (and is) one of the best sci-fi shoot em' ups of all time. NetEnt have taken this hit film and transformed it into a detailed video slot complete with first person bonuses where you'll take on Aliens for cash rewards. ...
Netentcasino
♥ game Review ♥ Full Game Specs here ⚡ Aliens Free Spins ✅ Bonuses ✅ Bonus Codes & more by NetEnt Casino ✓ ...
Askgamblers
Review of game by NetEnt, including real players' reviews and ratings, free play mode, winning screenshots, latest bonus codes and promotions. ...
Topboss Slot
Aliens Slot from NetEnt is a 5 reel 15 pay line video slot based on the movie of the same name. However, we can no longer find it at any online casinos. ...
Slot Reviews by Users
Positive:

19

Mixed:

0

Negative:

2
Mooblex
I find this game a bit too complicated for the average player to understand.
Jimekie
Maybe I should not be unhappy with anything here, but once (only once) I had over 25 consecutive spins without a win.
Angegher
ver, this game is not based on the first Alien movie but it's based on the second one with the same name ; Aliens.

The game has 15 paylines which I think it could be more and personally I think the game is a mix between Reel Rush and Fruit Shop that both provided by NetEnt.

If you wondering why I chose those two games. In Reel Rush, in order to trigger the free spins mode you have to win perfectly in a row till the feature is triggered and this is also required in Aliens game. Fruit Shop, it's plain simple, 15 paylines. I can choose other 15 paylines games for that matter but I like Fruit Shop the most.

I have spent many times and money playing this game, mainly when it went online the first time. I was kinda disappointed when I first saw the game, I expected some movie cut scenes with the protagonist in it but instead they gave us only the aliens, just like Microgaming's The Games of Thrones.

Although, I do love the bonus feature. A FPS ( first person shooter) mode where aliens coming at you and try to take your life. In this mode, your ammo is your spin, so when your ammo is out then so shall your free spins too. The mission is to defeat all the aliens in the free spins mode and kill the queen.

Till this day I still didn't managed to kill the queen but I was close and I wonder if somebody did?
Despite the lack of movie cut scenes I still enjoyed this game and from time to time I still give the game a chance and who knows, maybe I will kill the queen once. All I need is one time!

Aliens is a fun game to play and it surely a bit addictive because of the addictive gameplay.
Gothbrown
They were inspired by Alines science-fiction movie at NetEnt but aliens theme is really famous one across the globe. So the game looks fantastic and you play multi-levell slot with nice feature but now we must take a look at pay-table.The highest paying symbol pays 1000 x your stake for getting 5 of its kind which is verylow for such an amazing game. Wild itself pays zero cash and there is no Scatter symbol which is true shame for this video slot.

I played this slot several times and the last session was let's say successful. After only few spins I had win of 9 euros on my 0.30 cents stake. Comparing to other slot this would make BIG WIN but here I had multipliers staked on reels which is one of the features in this game and later whoever started killing aliens and that's the place where I made my win. There is 3 bonus leveles. You unlock each level by getting consecutive wins like I did during my last session. My hero died as we didn't win and we were back to base game. The thing is you must collect as many consecutive wins as possible in order to reach level 3 and to be given the chance to kill the queen.

I was taken to the level number 2 for the second time but never reached level 3 so I can only imagine how glorious it looks once you kill the queen. This is one amazing game and you must try it out. Pay-table does look poor but still you can have a lots of fun. Don't miss your chance.
Kokahughes
ce you get the game started it's hard not to be impressed by the futuristic graphics and eery sound effects - I doubt even Microgaming could have done a better job with this license!

Slot developers often try and implement elements of "Skill" into slot machines, though it represents a big dilemma - requiring a player to become good at something before they can achieve a games maximum potential is a big ask, and allowing a player to win too much by becoming "too good" at a game is a definite no-no as well. As a result when I was watching the promotional video for Aliens I was truly intrigued to see the apparent first person shooter bonus levels and wondered how exactly this concept could be included successfully in a slot game. The answer predictably is that no skill is required - the bonus stages effectively run on rails and you have no real control over the final outcome, but I think that is for the best really - as fun as it might have been to battle other players in the bonus round for the biggest prizes I guess NetEnt wanted to avoid "Sharks" developing and taking advantage of newer players in their slot games.
Olasimmons
NetEnt launched Aliens on March 7, 2014 and I don't remember any other slot which takes you to the yet undiscovered planets known only to Aliens. Sometimes, I dream to get kidnapped by some gentle and cute alien and it all comes from my let's say 'bohemian nature'. Facing this so called real world isn't much fun where too many people are actually pretending and trying to fit into whatever the systems are asking them to be. Not me though.

NetEnt launched this slot in cooperation with 20th Century Fox and it all looks stunning with 3D graphics, 3 levels, Wild substitutions, re-spins and collectable multipliers. I love the way they move from right to left and I simply adore those multipliers. This is a 5-reels, 3-rows and 15-paylines slot which is most likely to produce lots of excitement to anyone who touch its 'spin' button. Oh well, they are trying to reach Queen's Hive. This slot has 3 levels and as expected, level 3 takes you to the Queen's Hive, where you trigger 5 spins and having chance to try and destroy the Queen, destroying the Queen with a single grenade awarding the maximum win!

Science-fiction action horror movies were never my favorite, and I got scared of them in my early childhood, so I never watch it, nor am interested in it, but in my opinion, this game is more than enough to please you as it did me. I don't like the killings in this slot, but I can't imagine someone not liking this slot.
Undeadma
ter I made a hundred of spins at this slot, I never made any profit on it. The design is good, so as the sounds. But the paytable is poor. This game offer 3 different level of free spins. To get second level you must complete the first and so on. Entering into first level is not so hard, most of the time I received a lot of them while I was playing and also most of the time I ended at this level.

This game could be great if it had more paylines. I think 15 paylines is not enough.
Lolliders
so sound of spin here is nice, I like it, it is pleasure to make spins and hear this sound.

Also I like frequency of bonus feature to come. This feature is triggered after you got needed amount of winning symbols. Not sure about exact amount, probably it is 10 or close to it number. If spin is not winning - one symbol is destroyed. You need to fill meter to start bonus feature.

Also I do like how this game designed. Nice pictures and nice animations, bonus game is really great when soldier shoot in aliens creatures.

And also iIlike that there is 15 paylines and bet is 0.15 , it is not big and allow to not have big money on account.
Burnuka
The graphic of the slot is absolutely superb and this game has some of the best animations I have seen. Visually this slot is the best and no other game can come near it. The game play is set up as a first person shooter game so you can really have a lot of fun playing.

If you take a look at the paytable you will see that it is a bit poor but luckily the game has random multipliers to symbols up to x 5 so you can have some nice wins. This game has a 3 level bonus where you unlock each level simply by having more consecutive wins.

In the first round you have to get at least 3-4 consecutive wins to fill up the meter and advance to the second level. In this level you find ammo and fight the aliens. If you run out of ammo you basically die and you return to level one. If you finish the second level you are taken to the queens hive. Here even if you don't manage to defeat her you still get a cash prize.

This game is simply great. During the first level base play you get small to medium wins which are quite often so you don't drop in balance too much. It's a 15 payline slot but I always play it on higher bets up to 1.5 euros. Half way across the second level you already have a win of 20-30 x bet. If you get to the last level you will have a win of 50-70 x bet. Completing the last level guarantees you a win of at least 200 x bet. This game is worth the money and I recommend everyone to try it.
Nicholsixia Glenbro
It is characteristic for this slot is somewhat smaller number of pay lines compared to other NetEnt machine, this time there are "only" 15 The minimum bet per line is 0.01 coins and the maximum 10 coins, which leads to the conclusion that the minimum bet per spin is $ 15 while the highest allowed bet per spin is $ 150. As for the graphics it is at the highest level in my opinion among Netnet slot machines this game is one of the three best creations.

The game is characterized by a rich combination with a common occurrence wild symbol which is not surprising considering that this slot has a high percentage refund of almost 97%, which is very correct percentage when you consider the many opportunities that are opening here. There are high multiplier with excellent visual and sound effects in any significant gain. The game is divided into three phases: the first is called Search, the other is The Encounter, while in the third phase we call The Hive. The game here is quite complex so I will not waste words on unnecessary details that you will not understand anyway, until they start playing Aliens slot machine, everything else is a matter of choice as it's my choice just this game, which is one of my favorites that have recently came out.

My role here went over $ 5 per spin, which is not negligible bet on a game that is relatively new in the world of cubes, I think I invested a total of over $ 300, after which I was only $ 20 to the good, and not so important how we earned, because the game is primarily made for good fun and after that for business reasons. I noticed that quite often offers wild symbols, however quite often out of these 15 payment lines as this slot has, it would be the only complaint on this slot game which has not at least 25 payment lines at least would like and well done visual sensation raised to a higher level, although this is not bad. However, because of something less payment line stayed, I would be modest with the final grade, regardless of my profit in this game, the impression is all-out. Rating 7/10
Barnevaca
ould I say about sounds and animations? Ok, I can say about it only one word - SUPER! One of the best sounds and animations in online slots - yes, you can see it only at aliens. Awesomely created, and it is really something that can be called 'eye candy'. I am happy with it for 100%. Unfortunately I did not like there main game, it is very boring, because wins usually low. For something like good win you need 5 of a kind one of the best symbols, but it is very hard to achieve. For monster win there is should happen something like a miracle (I mean in main game), get good multiplier for top symbols in begin, and then hit 5 this symbols with multiplier like x3-x6, so it could give monster win, but like I said I will not bring anything on this bet, that such can happen with me. Freespins is bonus game in short, you have marine, which destroy those aliens. Nothing to describe, if only... I will not spoil you end of this bonus game, let me keep it as secret. Also during this bonus game between fighting you awarded with 1 freespins, every next step start from 3 of a kind symbols, which makes better with each next.
Myergoodness
e graphics and the animations are really good, I was actually impressed. Anyways a really dark slot with a feature that is divided into three levels. The search where you have to fill up the Alien activity meter that is located above the reels with the highest multipliers that you collect from within the spins. This will set you up for better wins if you make it to level 2, which is The Encounter.

In my case I played this game with 0.30€ bet per spin for a solid 30 minutes, but unfortunately I didn't manage to get to level 2. I did fill up the Alien activity meter many times, but my marine was unlucky with the ammo. So when you reach the level 2 stage, if you do reach it will increase you winning and when you complete that stage you will progress to level three which is the Hive. There you will be rewarded with 5 re-spins and a chance to destroy the Queen hive with a grenade for maximum wins. But from my experience, it is really hard to advance, and the payouts aren't so big unless you somehow manage to advance.

Overall it is a decent slot that I honestly don't prefer playing, but who knows maybe someone else will be more lucky than me and actually win something. For the rating a solid 6.
Helrres
I get couple of freespins offers, but the thing with this slot that it is almost impossible to get freespins feature from 5-10 freespins, so of course my results from freespins offers was bad.

But like usually I take few deposit offers from casinos, and tried this slot for a full time, about 10 hours in total I played it, so of course I have some spectators to say. First of all, main game is boring, like at wild turkey. Yes, unfortunately during main game it is almost impossible to get big win, because top pay symbols appear super rare. Game is interesting because of freespins feature, where everything is not so particular, and you can advance to next freespins round if only your soldier will have enough ammo to kill aliens, and this is each freespins. This feature is awesome, and I am always keep celebrating when my soldier get addition ammo.

Also I can name myself lucky, because I killed a Hive once, even from first shot! That was at Redbet casino, I played at 0.15 bet, and hit feature. Freespins did not pay me anything decent, but luckily my soldier have enough ammo, and I made it to final bonus round. And then I was extremely surprised to see, that I get grenade with maximum damage, and more surprise when Hive died from this grenade wow. Total feature paid me huge, really huge, around 90 euros, and for 0.15 bet it is very big result.

like this slot, because freespins feature is great, and bonus round with Hive very rare, but very cool.
Alvatrositia
The video slot Aliens is produced by Net Entertainment in collaboration with 20th Century Fox.

I'm usually not a fan of science-fiction movies, but the movie where this slot has been based on is a classic and one of my favourites. You guys should definitely check it out one. Aliens from 1986, it has very good critics reviews. I usually play every new NetEnt game just because I'm interested in playing slots.

I must honestly admit I was extra excited to find out about this game. But maybe they made it a bit too complicated for my taste? Aliens features 5-reels, 15-paylines and 3-rows and makes you feel like you're playing Call of Duty at times. The graphics are superb and of a complete other level than what we're used to when playing slots. The minimum bet is €0.30 per spin, but I've mostly played it at €0.90 per spin.

Despite my being fan of the movie and obviously the slot, I haven't played it as much as I would have liked to. Sometimes software providers tend to overdo it and don't realise simplicity is key when attracting new players. All I know is that game got this movie vibe to it and it really makes you feel like watching one when playing it.

It also features wilds and multipliers of up to 5 x. You can earn free spins/bonus game by getting consecutive wins during main play. Although I'm still not sure how it completely works, because you get taken to a new screen when u get to the next stage where u have to kill the monster.

I never exceeded in killing it but I did have a couple of 100 x bet size wins. Other than that I still don't get how this game completely works lol. If you check the paytable you won't really understand right away either. You'll just have to discover by playing it over and over and over I suppose.
Tuckergruela


The slot has spectacular real time 3d graphics with a good soundtrack playing at the background. After watching the movie I completely agree that the theme of the slot has perfectly captured the beauty of the movie. The slot has 5 reels and 15 play lines. The WY motif is the wild in the slot game which will appear on the between 2 and 5 on level 1. During level 2 the wild can appear at any position except the ammo reel.

The slot features a very innovative method of game play. There are meters provided at the top of the reels which fill up with every win and decrease if a spin does not yield a win. When the meter is filled the level two begins, the encounter. In round 2 you have to fight off the aliens and reach the Queen's hive. And also collect the ammo or you will be killed. On reaching the hive the level 3 begins. In this round you have to empty the health meter of the queen but undoubtedly you have to pick more ammo then the previous level.
The interesting part is even if the aliens win the battle you don't go empty handed but still win prize.

I played this slot at Casino Luck recently. I started with very basic bet of $0.30 and got somewhere around 30 times of my bet. Although I could never even complete the level 2 that is could not reach the queen's hive. Yes, you can always manage a good win on killing the queen and at least x 250 of your bet. But you have to patiently play the slot.

I would rate the slot 8/10.
wardtherecord
t, later when I played this game and came to the bonus round level it was all clear to me. I love the graphics and specially the theme, Aliens, well who doesn't like them, we all saw Alien movies many many times, where the main role is Sigourney Weaver, where she fights with those scary creatures.

So playing this game and I was playing it so many times, even if I don't win nothing, but the hope is last I guess I only had won 12 euros from the bonus round. I think that the payout of this game a bit low, or it might be just me,because I really like this game, but the game, just doesn't likes me.

The last time I played this slot was in Next casino and I was playing with the 0.60 euros per spin, hopefully I will win something, catching the bonus round. Yes, I did trigger the bonus round and Iike always got me nothing big, well only 4.80 euros. I did spend all my balance on this slot, which was 30 euros and from then I didn't play it, because I believe this game its not for me. Well I might play it again if some of the casinos offer me as a free spins offer, other way I think I will stick to my favorites .
Jamestrouble
e bonus round is easy to trigger but it doesn't pay very well.
Using the third person shooter view was a fantastic idea and I couldn't wait till I hit the bonus round when I play this game.
I wonder which character of the movie they put in the bonus round, it's a male person that's for sure.

Honestly, I never won anything on this game but I enjoyed the gameplay very much.
I think I have spent about 200 euro playing this game without any winning which is you could possibly think this game is cold but then again, maybe it was just bad luck.
I know someday I will hit the big win from this game and I will keep playing till this happens!
Also they could make this game more exciting by changing a few points like instead of rolling reel for extra ammo, they make the character scrambling the dead alien body for extra ammo or a random backup from a team mate which's give you another chance.

I can't get enough of this game even it cost me a lot of money, I think I am not the only one.
I do recommend this game to other players because I know they will like it especially those who have seen the movie(s).

I give this game a 7 star rating because they deserve it.
NetEnt is one of the best casino software on the net and they still will be.
Helrres
am glad to say that this game did not have any scatters or bonus symbols, to get feature player need to collect 10 any symbols in a raw, it is mean if you get 3 of a kind symbols - they go to collecting, if next spin not pay anything - 1 symbol dropped. Every collected symbol increases multiplier for such symbol by x1. It is good to collect high paying symbols, to get big multiplier for them during free spins.

Free spins is something great, here out marine fight against aliens, and every free spins we get guaranteed 3 of a kind of symbol, starting from lowest and till biggest. Sometimes marine did not survive and die, if he have no enough clips in rifle. I think i will not describe you the hive queen feature, and this feature at all, because it looks cool, even amazing. So better allow to you, players, who still not try this game to get feeling of great features yourself. I can only say that my biggest win after feature was x 300 total bet, which is great result.

Game has medium-high variance game, and sometimes it give features every 10-15 spins, sometimes i saw streaks with 500 spins without feature. Play carefully and choose not high bet, also i am think you will like this game, it looks great.
John Blackbeard
The graphics and animations from this new game Aliens is simply jaw-dropping! You think only big jackpot wins can make your jaw drop? No way man. Realistic astounding graphics can do too…and my jaw is still on the floor! 1 star up.

As for the paytable, as expected from most new games released these days, the payouts are on the low side. 5-of-a-kind of even the highest paying symbol doesn't bring the "WOW!!!" anymore. Worse still, Wilds don't pay either, and scatters are non-existent in Aliens. Sigh. Nothing like the good old games in terms of high paytable. 2 stars down.

Game features? Can't really compare apple to apple, because Aliens is a totally new breed of movie-slot game. The reels may spin the same way, but the game play is something else.

At first play, I was really confused at everything, except for the payouts. It's actually a game using a collective feature, similar to other games with a collective feature, but played in a totally new way. Then there's the different tiers of play advancements, with a final mission to kill the Queen Alien. Again very confusing at first play, but you get accustomed to it soon enough. Interesting and entertaining. 1 star up.

Where winning is concerned, nothing comes easily. The credits go up and down, down and up, like a yo-yo. Typical of new games nowadays, to give a stretched game play, fun for a much longer stretch of time, to give satisfaction to players. For the casino…a good Return to Players (RTP) percentage, typically around the 97-98% mark. For the players…satisfaction. For big win hunters…a long long wait! Yes, the possibility is there alright. Killing the Queen Alien, for example, would pay out at least 200x total bet. I got 276x once, just that once. Higher wins are definitely possible, up to 570,000 coins, but I haven't won a single attempt at Aliens yet. One of these days I hope. 1 star down.

Overall, a fantastic new game from NetEnt! Destined to become a big hit.
Countess Bathper Gonzalezfang
It took me a few hours to detach myself from the action and suspense atmosphere of this slot and to write this review.

Even the intro sequence at the beginning of slot is like being detached from the real film. What to say about the game itself! Whenever symbols (which of course represent the aliens of the movie) align, I feel like shivering. The thrill is rising. A multiplier advances on a bar above the slot and I am glad the bar did not hit its end and I have not entered yet the Free Spins round. Yes I wrote well, I am glad the Free Spins round did not started because when they start the tension is unbearable. And the greater the suspense, the bigger the wins are. About the wins I will say just one word: enough!

The bar with multipliers mentioned before, indicates the level of infestation with aliens. Every spin decreases the bar length by one unit. Every win increases the bar length by 3-4 units. The bar multipliers are associated each with a symbol in the game. So the bar fills when the wins come one after another. The Free Spins start when this bar indicates the maximum level of infestation with aliens. This round is magnificent. There are actually two steps that can be played, "The Encounter" and "The Hive". In "The Encounter" you must destroy all the Aliens that come your way to reach the nest. In "The Hive", you have to destroy the Alien Queen. I have not managed to play the second round, and I felt very bad. But probably I would not have lasted because of the suspense. To look for ammunition, to shoot every alien who comes along and I in addition to watch for the spins themselves ... Each time I finished the ammunition before reaching the nest. Too much.

I am just kidding because this slot is excellent. NetEnt has done a great job this time.
Frankenthompson
br>
The netent are amazing work on the game,the sound effect are cool.in these game 15 payline and 3 reel are in it,the reels are less as compare to other slots game.I bet 15 euro in these game and i win and cool response.

In the game wild symbol are in it with the wild word symbol in a stylish way,the wild feature are amazing response in the game to increase the score and win the game.The free spin feature are in the game,i play the free spin 10 times and some times the great response comes out from the free spin,The autoplay option in the game which are made easy to play the game & the level of game are tough and its not easy to win in this game.A one feature of jackpot value are bad because the value of jackpot are less only 1000.

I am much like this game,This type of game are my favorites game and i play this game many times .This game are amazing play it and feel and view the great graphics of the game. I scored this game 10/10.The main points are for graphics of the game.
Login to write a review
Login
Trailer video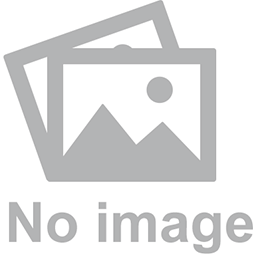 Aliens Slot Game Trailer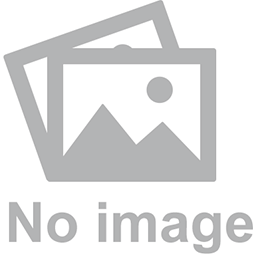 Aliens Video Slot Trailer new Netent game (release date 24-04-2014)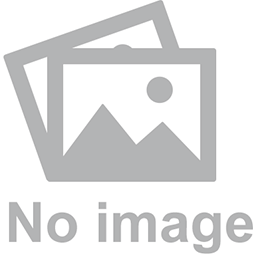 New NetEnt Slot 2014 | Aliens™ Slot Machine Trailer
Big Win video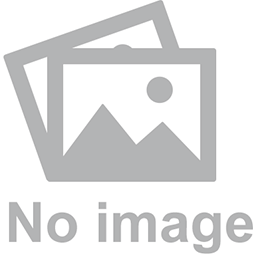 Aliens slot, 10,000 big win in bonus game!!!