Bork The Berzerker Slot by Thunderkick
Bork The Berzerker Slot Machine FAQ
❓ What is the RTP of Bork The Berzerker?
✅ Bork The Berzerker RTP is 97.3%.
❓ What are the Bork The Berzerker Slots Game Features?
Reels: 5,
Paylines: 20,
Layout: 5x20,
Betting Range (€/$): 0.1-100 Bet.
❓Who created the Bork The Berzerker slot?
✅ This slot is developed and published by Thunderkick .
❓Are Bork The Berzerker free spins available?
✅ Free spin feature available on the gameplay.
❓Where can I play Bork The Berzerker real money?
✅ You can play this slot machine for real money in almost all large Thunderkick casinos, but make sure you checked out our advised casinos first.
Slot Features
Software:

Thunderkick

Bork The Berzerker RTP:

97.3%

Bonus game:

No

Free spins:

Yes

Coins Per Line:

1

Reels:

5

Coins values:

0.1 - 100

Pay Lines:

20

Min - Max Bet:

$0.10 - $100

Max Coin Wins:

20

Max win:

$5000

Wild symbol:

Yes

Multipliers:

No

Scatter symbol:

Yes

Autoplay Option:

Yes

Progressive:

No

Slot Type:

Video slots
Advertisement

Slot Reviews by Affiliate Sites
Positive:

2

Mixed:

0

Negative:

0
LCB
Thunderkick's Børk the Berzerker Hack 'N' Slash Edition ("Bork the Berzerker", for short) is an old-fashioned slot following the titular Norse berserker (no others are known to have existed, anyway) in his glorious blood-stained quest of killing monsters galore. No more and no less than one would think when seeing a title of this kind! ...
Johnslots
Play Bork the Berzerker online slot with the best casino bonuses around and read the slot review to compare and maximise your winnings! ...
Slot Reviews by Users
Positive:

7

Mixed:

0

Negative:

8
Bazoga
Everything, including the fact, that I was naive enough to give this stinker a second chance. Worst... slot... EVER!

### PREVIOUS COMMENT ###
Everything really... Super-teasy, non-rewarding basegame and free spins. Bonuses have averaged a pay of less than 8x, since this slot decided to go superbad in late spring 2018.
Nuakelly
it stands the biggest win you can achieve whether in the base game or the feature just isn't as high as I would like, I'm not sure of the exact figure but I'd guess it to be no more than 13 or so lines of the top symbol so around 650x your stake, and as you'll need the stacked wilds on all three centre reels and two more (or the top symbol, as the wild does not have it's own paytable allocation) on reels 1 and 5 in order to achieve this I can't see many players getting close to that figure anyway. It's a decent enough low variance game but I'll probably only be trying it again when tackling a wagering requirement.
Andermane
This game is missing a multiplier. They can at least let free spins winnings be multiplied x2.
Was
e first mode which appears here is expanding wild symbols. The expanding wild substitutes all other symbols except the bonus symbol and appears on reels 2, 3 and 4. I had many times wilds on the reels, i like that this mode appears quite often, but the payouts are really small. I do not like this. I would rather see less wilds with better payouts.

The bonus game is basically free spins feature. When you get three or more bonus symbols, bonus game start. You can win additional free games during bonus game, up to maximum of 50. I think this is quite good number of free games, but the payouts are still small.

I played it many times at Videoslots casino, at freeroll tournaments and with my own money. But the results which I got were bad. I never won more than x20 bet from it, and this is the reason why I do not like it. The pay outs during base game were all small, most of the time I received lower winnings than my bet. I think this is ridiculous, I do not like to play this kind of pay out games.

I will rate it with only 4 out of 10 stars. I can not imagine to win here over x100 bet. It is very hard to get any decent winnings around x20 – x50 bet. I am disappointed about Bork the Berzerker video slot machine, I thought this game will be more fun to play it. I am sure I will not play it again.
Woodclop
Poor paytable, very poor. Impossible to have a big hit unless the word lucky is written on your forehead.
Alvatrositia
The game has a very simple graphics which wouldn't necessarily mean it is not good or ugly but what I see here is really not impressed me at all. The characters and symbols seem to me just another not-well drawn ones and I got a feeling as if they were really an unfinished business. I guess if someone has drawing skill it wouldn't be a problem to create such signs, warrior, monsters, snakes and others just in minutes and somehow I don't feel that this interface would be well-organized or too much work would put in this appearance. Personally, I don't like this appearance at all and find it very unattractive and the only positive thing that I've found here is there's no any bothering pictorial elements were used.

Maybe it sounds stupid but luckily the game segment also hasn't such qualities that would be so great and I should force myself to return frequently to this slot despite all of my negative feelings about the display. 1250 times of line bet is the top prize what the best 5 of a kind type win can present with 5 Attacked Girl symbols on an active line. Warrior acts as a Wild here and appears on the reels in expanded format meaning the other two symbols on that reel it arrives to also transforms Wilds but the downside is it appears only on the 3 inner reels and hasn't got any win multiplying ability or rewarding power by own. 3 or more Monster icons are needed to trigger the free spin feature which can be 10, 20 or 30 spins but that segment of the game is played without any additional qualities and this triggering Scatter also hasn't rewarding ability by own.

Though this free spins feature is not the most terrible what I've played with but it also can't get out of my seat with any real big win and generally this is valid for the whole rewarding system of the game regardless whether it's bonus or normal game mode. The best at this slot is the great game control menu which is a fine quality of all Thunderkick products and naturally it doesn't mean too positive thinking about the game if I mention this is the most noticeable segment of the product.

All in all, I'm sad to say that but this slot really can't give me anything that I would like either in visualization or at game qualities and even though I tried some occasions to find anything that would make sense to me to return here but I didn't succeed with that attempt. Simply this game doesn't have the ability to keep me entertained for an extended time and without any interesting or exciting moments while playing the legitimate question arise 'Why should I play for this slot?' and I think if I can't answer this it becomes very obvious what would be the fate our relationships.
Ruipointy Donicholson
st time I played this game was about 2 weeks ago and I did get 2 wild symbols thou but as expected the prize was no more than 80 cents. At that point I should know that the game sucks but like I said I was too stubborn to see it.
Bork the Berzerker is not the only game I don't like, the other one is 1429 Uncharted Seas.
They both have the worse pay out and both games I will never play again (except free spins of course).

I hope Thunderkick will delete this game from their games list because I know I'm not the only one who dislikes the game.
Thunderkick, if you're reading this please consider it :)

don't recommend Bork the Berzerker to other gamblers except if you love to lose.
You can try the game if you're curious about it or if you think you have the most luck in the world but you are warned.
By the way, this game reminds me of an old movie I've seen and probably your too, the movie called Red Sonya starring the formerly mr Universe Arnold Schwartzenegger. Good old time.

P.S. This is my experience with the game so far and it's my personal experience. There might be a few players who have more luck and if you are one of them please share it.
Thank you in advance.
Hydraward
I have not said this in my reviews until now: on short and from the beginning this slot receives a mark of 1/10. If only I could give a 0!

This is about the sloth "Bork the Berzeker". For those readers who do not know, I will describe what the word Berzeker actually means in the literature (I had to google and read 3-4 articles on this topic to enlighten myself). "Berzeker" is an ancient warrior from Norway who was very cruel on the battlefield and who performed acts of a freak and an un-imaginable sadism. Later the word became an English expression to label people whose behavior is very cruel.

And so it is the slot, I mean cruel and of an extreme hardness. A child or teenager could not play here without having bad dreams. I left the game after only 50 spins because it is too cruel! 50 spins is a very small number and you will say that I hardly played, but after seeing its creatures of hell and how Bork is cutting in two pieces other creatures of hell (when the Wild is expanding on a reel), it was enough for me. Even the scatter here is another hideous creature. I was pitty only for the girl from the game who is allergic to some hands stretching to catch her.

In only 50 spins I was not able to have an opinion about the wins. Maybe I can just say that I only won once a somewhat consistent sum, and the rest of wins where a few cents each. The only good thing is that for 25 paylines you pay a bet of only 10 cents.

At the end I repeat the warning: do not play here because the slot is very cruel and violent! It receives a fat 0 rating.
Cheekymay
has only 4 premium symbols, the blue squid thing has been ...well... terminated, I guess?

And I think Thunderkick should actually do the same with this game. I recently gave it a couple of tries after the latest update, hoping it would somehow have improved the slot's gameplay, which was at the time of my initial review nothing short of horrible.

Unfortunately, "Børk" version 2.0.1 is now even worse than version 2.0, which is saying a lot, if you read my first review below.

After approx. 1100 spins on 5 different occasions, on 3 different online casinos, these are the facts:

- One bonus triggered (!). Mind you, it was a 4 scatter trigger, granting 15 free spins. Total win was 8x. It was literally 14 deadspins
and a minor win.

- RTP after 1100 spins: 28,3%

- Number of big wins (>25x): 0

So, I'm taking away one star from my initial review. Now it's 1/10.

Stay away from this one - seriously!



#### PREVIOUS COMMENT ####
In general, I like (or even love) most of the slots, that Thunderkick have come up with. "Falcon Huntress", "Wild Heist", "Pink Elephants", "Spectra", "Fruit Warp" and a whole bunch of other Thunderkick outings are among my favourites, when playing online slots.

But I have no love for this re-vamped version of "Børk The Berzerker" (the original Børk slot was merely a re-skin of "1429 Uncharted Seas"). And the reasons? Well, it has been underperforming consistently and quite shamelessly the last 6-7 months.

An RTP well over 97%? Nope, I honestly don't believe so! More like 28% in my case, and that's including my initial big wins (in the range 90-440x).

This slot has been a balance-ripper extraordinaire every single time I have been stupid enough to play it since late April 2018. I am truly not kidding, when I state that "Børk The Berzerker" is the worst slot I have played this year.

Everything has been off with this one for a long time now. I just can't seem to get a win over 16x in the base game anymore, and bonuses that pay exactly 0x are not uncommon. I consider myself lucky to get 30x nowadays. And that from a slot, that has the potential for 1000x on every spin...

Worst of all is the constant teasing without ever pleasing. Always missing one crucial symbol or wild for that win...

So, I'm done with "Børk The Berzerker"; there are far better slots out there, also from the same provider. I don't think I'll ever play it again, to be honest. And I would advice you to stay away too.


Beclop
The character symbols are nicely monstrous and although I am a little confused about what the lower paying symbols are intended to represent they are at least a little more exciting than the average "royal" TJQKA symbols you get in so many slot games.

Wilds on the centremost three reels expand when they form part of a winning combination and these make it possible to win on a large number of the 25 fixed paylines simultaneously. The top symbol pays 50x your stake for a five of a kind which isn't all that amazing on it's own but certainly represents somewhat decent win potential if you can get 10 or more of them on a single spin!

I like the fact you can choose from a wide range of betsizes, as low as 0.10 per spin even though there are 25 paylines active at all times and the game has a higher than average tRTP of 97.3%, which is amongst the best you will find from any on-line slot.
Cacklegan Harkgordon
The graphics and animation of this game is one of the best I have seen from Thunderkick.

The base game has symbols which comes in all different forms which is totally different from your standard symbols like deck of cards. The wild symbol is Bork himself and when he lands on the reels he expand to cover the entire reel. During the expansion the animation shows Bork killing animals while he is on a hunt to rescue his beautiful girlfriend. If you manage to get 3 wild symbols on reels 2, 3 and 4, a big win is guaranteed especially if his girlfriend lands on reel 1.

3 evil witch scattered symbols trigger the free spins feature. You can win up to 50 spins for 5 scattered symbols, but the most I won was 10 free spins as I never got more than 3 scattered symbols. During free spins the wild symbol seem to appear often, at least 5 out of your 10 spins you will see the wild symbols. Maybe once or twice during free spins will you land 2 or 3 wilds. In the base game you will see wild appearing once every 15 – 20 spins.

I once manage to win x150 my bet with 3 wilds and the high paying symbol which was the girl on reel 1 and 5, which makes it 5 of a kind in many ways. I think I placed a bet of $0.20 and won about $35 in once spin. I like this game and I always play this game when budget is low and for the purpose of building my bankroll again. Winnings are often in the base game and I always profit on this game. Will rate 8/10.
Robinsonicked
And I have to say the name is really unique, it reminded me something in Swedish, but I surely didn't know what to expect from it.

Game starts with an intro video where one of the characters smashes the wall. Since from the name I had no clue what this game was about, I was hoping or a more introducing video. This game has 5 reels and 25 paylines and a free spins bonus round. Again I can repeat myself, but I really liked the animations and symbols this game has, the colors were great fit too. This game payout wise reminded me very much of 1429 Uncharted Seas slot, also from the same software, because the features were the same, the only different thing was design.

Betting on all 25 paylines, the minimum bet per spin is 0.10€. Wild symbol is a mandatory feature for most slots, and this game has one too. Wild symbols substitute all symbols, except bonus symbol or also known as scatter, and they land on certain reels only - 2, 3 and 4, and if they are in winning combination, they will expand. I really like expanding wilds because it is a useful feature.

For bonus round there are free spins, when you get 3 or more bonus symbols you will get 10, 20 or even 50 free spins. Sad thing is that the spins have no multiplier and that makes this feature unappealing in my eyes. I have to say, free spins feature isn't hard to get, but I am hoping entire time for wilds because otherwise the winning potential there is small. Playing with 0.20€ bets my best winning on this game was less than 30x.

Overall I would like this game, if the payouts would be different. Right now they are really low and I would play this game only when I have really small bonus amount to wager or almost no money in balance. Seeing their paytable that a 5oak with blonde girl (the highest value symbol) with 0.10€ bets would pay only 5€ is really upsetting.
Japhine Webbfur
Thunderkick can be credited as the inventor of this game.

Few months ago I experienced Bork the Berzerker and was pretty much left with the same impression as when I played 1429 Charted Seas. Both have a paytable which isn't designed to award big wins. Instead many wins with low payouts are the norm. But we as players do desire a reasonable chance to have a hit of 200x, 300x bet or even better.

That could only happen in the best circumstances with Bork the Berzerker, which also has 5-reels, 3-rows and 25-paylines besides the expanding Bork Wild that can only appear on reels 2, 3 and 4. I played this game on 50 cent bets and even had the opportunity to see three of those symbols appearing at the same time.

Little luck did I have though to see the worst symbols on reel 1 and complete different symbols on reel 5. The spin which should have been a good hit only ended up paying me around 25x bet. I'd even go as far to call this game worse than 1429 Charted Seas since the max free spins which can be won is 30 according to the paytable.

You need to collect 3, 4 or 5 of that purple creep symbol to win 10, 20 or 30 free spins. I managed to get into free spins mode for a whopping 3 euro win -rolls eyes-. If we take the paytable out the equation, then I do actually like this creepy cartoonish theme. The graphics look good and the animations do add a bit of excitement.

I just don't understand why some Thunderkick games have perfect paytables, while others hardly make it possible to get a decent win. I lost around 30 euros on this game so it wasn't the end of the world, but I doubt I'll find myself playing this game again the future.
Por Powellwalker
Nice graphics and sounds.
Ferknee Magicro
The only action scenes in the game are those drawings depicted in the expanded wild reels, and nothing more. No animations, no video clips, so the overall graphics and sound effects have nothing to shout about. 1 star down.

Payouts too can be expected to be on the low side. The highest paying symbol, the Lady, pays only 50 x bet, the next highest at only 15 x, and the expanding wilds on reel 2 and 4 do not double or triple the wins. The wild and scatter symbols do not pay for themselves too. What a waste of wilds, scatters and expanded wilds, and a waste of good opportunity for players to make extra wins with them! Somehow or rather, Thunderkick game designers had purposely kept all payouts on the average side, preferring more frequent payouts over huge single payouts. This may suit some, but it does not thrill most others, who would love to see and get really big payouts once in a while. 2 stars down.

3, 4 or 5 scatter symbols trigger the free spins feature game, awarding 10, 20 and 50 free spins respectively. No payout for the scatters, but more free spins can be won, up to a maximum of 50 spins. Again, all wins are paid at bet value. No doubling, no tripling, hence no thrilling either. I really wonder what the game designers had in mind when they designed the game as such! Or perhaps, these few Thunderkick games were just testing the gambling market first? Whatever. 2 stars down.

Playing the game can be quite fun when the small wins come often, but dull when nothing pays. It wasn't really hard to get 2 or 3 expanded wilds on the reels (they appear only on reels 2, 3 and 4) and they do come quite often at times. I remember when first playing this game, when Bork appeared on reel 2, then on reel 3, and again on reel 4, and I was getting very excited, getting 3 expanded wilds on the reels. In most games, such an occurrence would result in good big wins. With Bork, when that reel 5 finally stopped, the payout amount came on screen, and I went "what?!" Yes, the payout amount was only about 40 x bet. With 3 expanded wilds? Who would imagine such a low payout. In truth, there had been even lower payouts, and only once I managed to win at 123 x bet so far! Frustrating indeed! And so much for the free spins game too. Non-paying spins, very low payout spins, once or twice retriggering for 10 more free spins each time, and nothing more. Sorry Bork, your berserking just isn't worth much at all. It has some potential for good wins but overall, quite a disappointing game. 1 star down.
Login to write a review
Login
Big Win video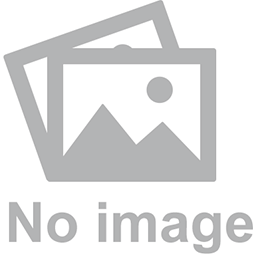 Bork the Berzerker Slot - Freespin Feature with many Big Wins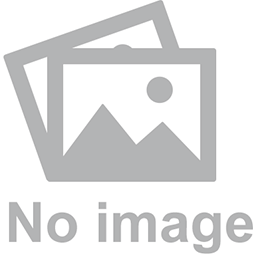 Bork The Berzerker Online Slot Free Spins + Big Win